As a Resident, you may see Estimates appear in your account after a Meld (maintenance request) is submitted. Requesting Estimates is a process sometimes used by property managers to choose the best Vendor to complete your maintenance request.
Estimates will appear in your Meld account with the word (Estimate) in parenthesis in front of the Meld title. Your property manager may submit many Estimate requests for a single Meld, which may appear as duplicates in your account. However, each copy is its own Estimate even though the titles are identical.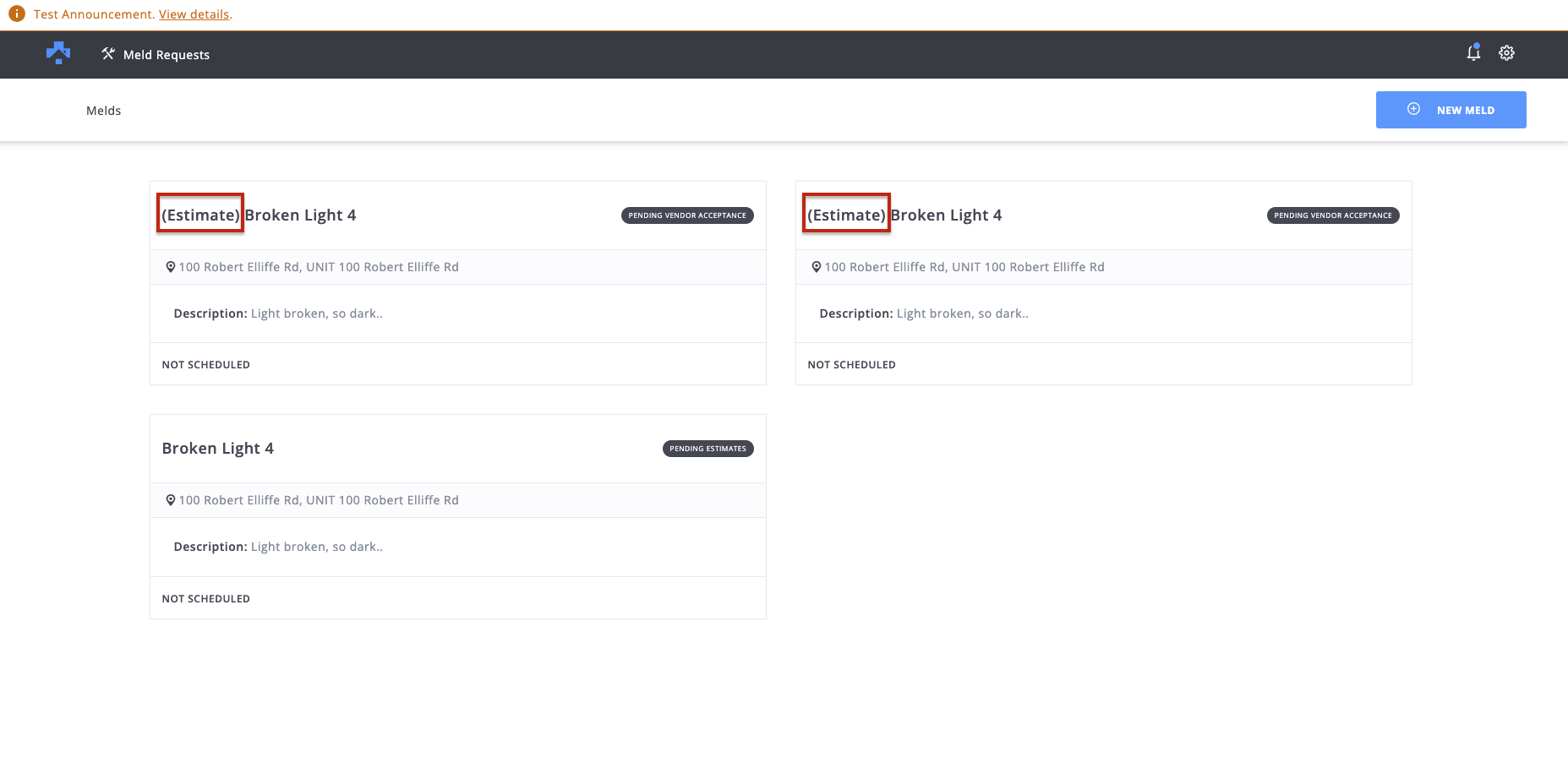 The Vendor may need to come to the property to appropriately estimate the cost of the repairs. If you have selected that you'd like to be present when maintenance arrives, you will be alerted when the Vendor has entered their availability, and you will be asked to select from one of their selected times.
You can choose one of their times by clicking the blue Schedule button. If there is not a blue button, you are not required to take any action on the Meld Estimate at this time.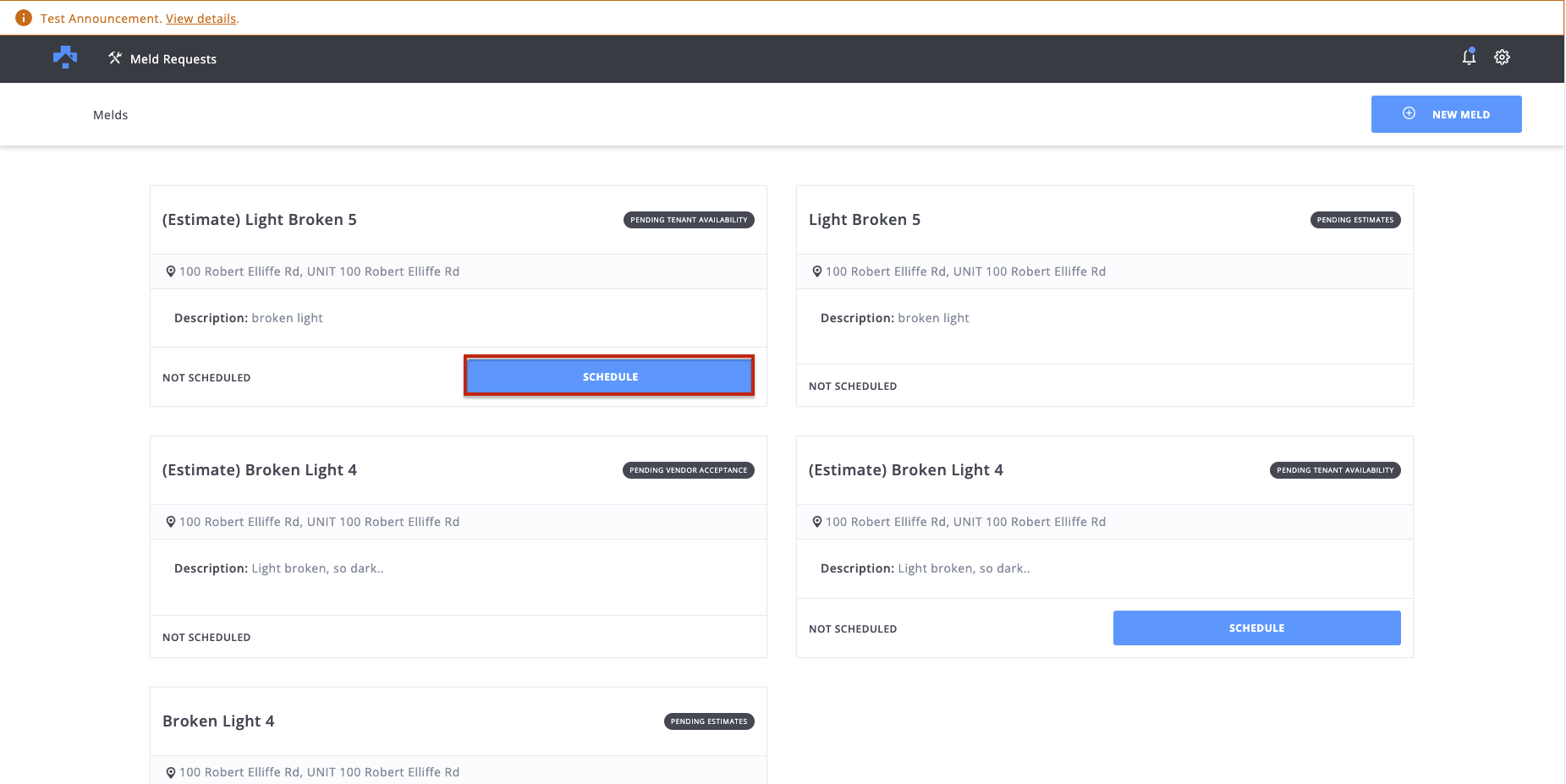 Once the Vendor has submitted their Estimate to the property manager, the Estimate card will show as completed.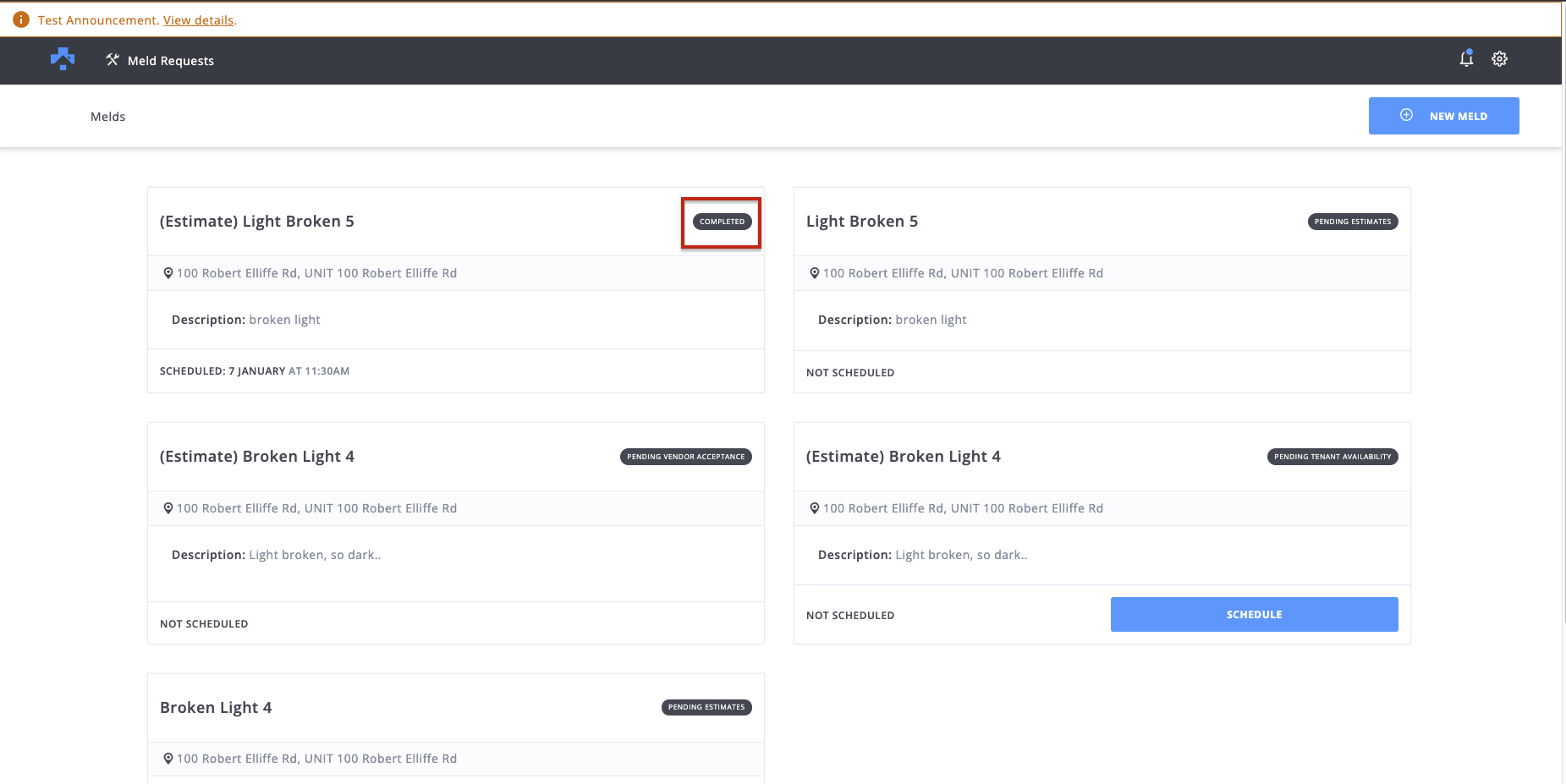 NOTE: This does not mean that the Meld itself has been completed. You can still view the original Meld in your account. The property manager may be waiting for another Estimate to come back or for Owner approval on the Estimate. Once there is an accepted Estimate, the original Meld will be assigned to a Vendor and the normal Meld process will be followed. Please see Meld Review Process- Resident for more information once a Meld has been completed.