Are you ready to launch Property Meld?
Look forward to the future where property management companies use technology to improve their day-to-day operations — leaving behind manual processes.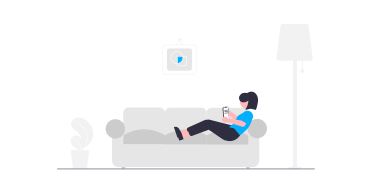 1. Send out Communication to all of your Melders
Our Pre-launch email templates are the start of your communication with your residents, vendors, and owners. With that said, you'll want to make sure to let your Melders know about your maintenance upgrade before you send out invites. Use these Email Launch Templates to make sure everyone is notified.
Vendor Guide: Getting Started with Property Meld
Resident Guide: Getting Started with Property Meld
2. Invite Your Vendors
Now that you have notified your Vendors, it is time to invite them to Property Meld. It is really easy to invite a vendor whether you are part of an active software partnership or not integrated. This article will show you how to invite your vendors.
*Do you have internal technicians? Here are the different capabilities in Property Meld. Internal techs should be added as Maintenance users and they have their own platform, take a look here for helpful articles for internal maintenance users.
3. Invite Your Residents
Once you have sent your residents your pre-launch email regarding the upgrade to Property Meld, you are ready to send them their invites! For instructions on how to invite your residents, click here.
*Remember, you can add a maintenance submission button to your website as well as a notification in your property management system Resident Portal.
4. Owner Communication
With over 230,000 owners on the Property Meld platform, we understand that owning a property can be stressful for your owners, and we don't want your only engagement with them to come after your monthly statement. With Property Meld, you have the ability to choose between 3 different notification access levels for your owners, outlined here. Property Meld recommends using the Owner Hub for live updates on all maintenance items, whether you're working on preventative repairs, turnovers, or renter-submitted items in a sleek interface. Learn more about the owner hub here.
Customizable Owner Hub Marketing Guide For Owner Distribution
5. Disable Your Current Maintenance Submission Process
It is important to disable your current maintenance submission process once you're live and using Property Meld. This will allow you to focus on your improved process and wind down all old service issues.

Propertyware - Disabling Maintenance Submissions
Rent Manager - Disabling Maintenance Submissions
Appfolio:
For any other accounting software, e.g., Buildium, etc., you'll want to contact them directly on how you can disable your current maintenance submission process.
NOTE: To add the Property Meld maintenance request URL to the resident portal in Buildium, please refer to the following help article: Adding Property Meld Link to Resident Portal - Buildium
Congratulations!! You Are Now a Fully-Operational Melder!
It's GO TIME!
Now that you are live, see what a couple of our long-time customers have to say about their decision to add Property Meld to their maintenance operations.