This article will take you through how to use the Export CSV option along with a Detailed Expenditures report to generate an expenditure report that you can filter by maintenance technician.
Step 1: Create a filter for Melds assigned to the desired technician where the expenditure exists by using the FILTER drop down menu. Check the Assigned Maintenance box and select a technician. Then check the Expenditure box and select Exists.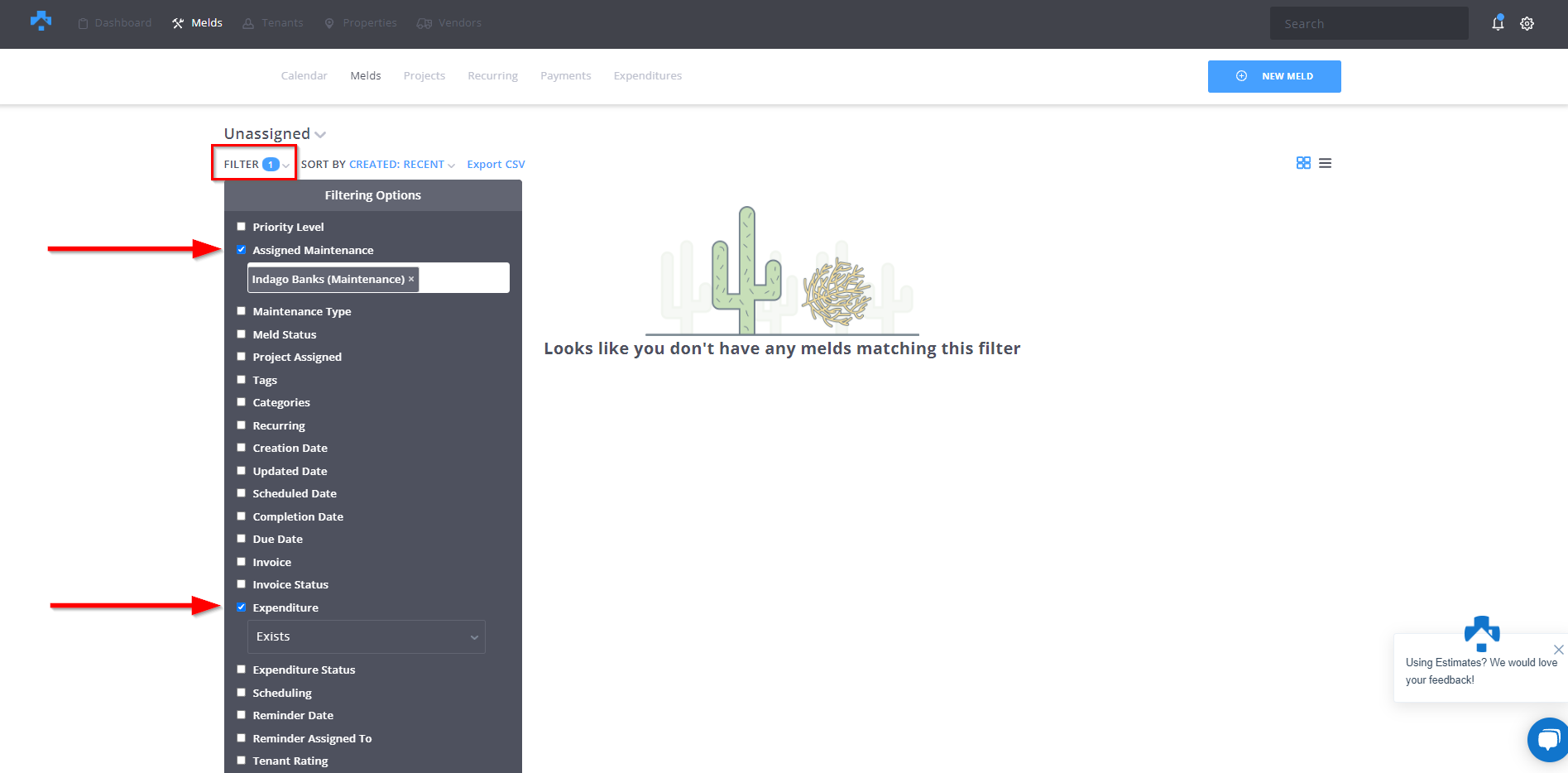 Step 2: Once specific filters are selected and applied, you can export the Melds into a CSV using the Export CSV button as shown below.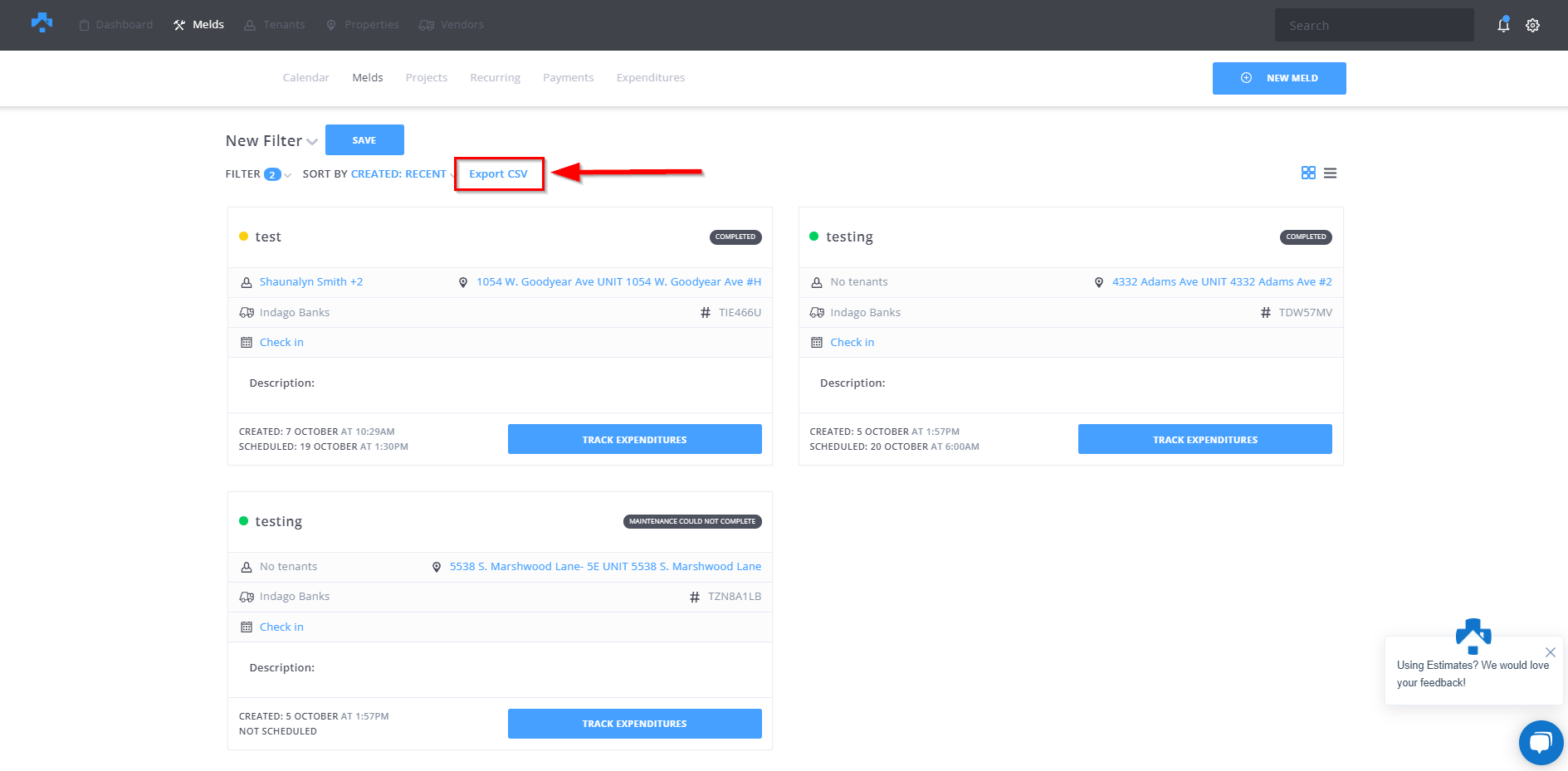 NOTE: A green notification box will appear at the bottom of the screen indicating that the CSV was sent to your email.
Step 3: You will then pull a Detailed Expenditures report using these instructions:
Click the gear icon in the upper right hand corner of the screen and select Reports.
Click the Detailed Expenditures button and input desired date range.
Select GENERATE REPORT and the file will be sent to your email.


NOTE: A green notification box will appear at the top of the screen for this report as well.

Step 4: Download both files from email and then you can use the VLOOKUP function in Excel to combine the matching information. This help article from Microsoft covers how to do this: VLOOKUP function