Step 1:
Within your Meld, click Change beneath 'Requested Appointment Time'.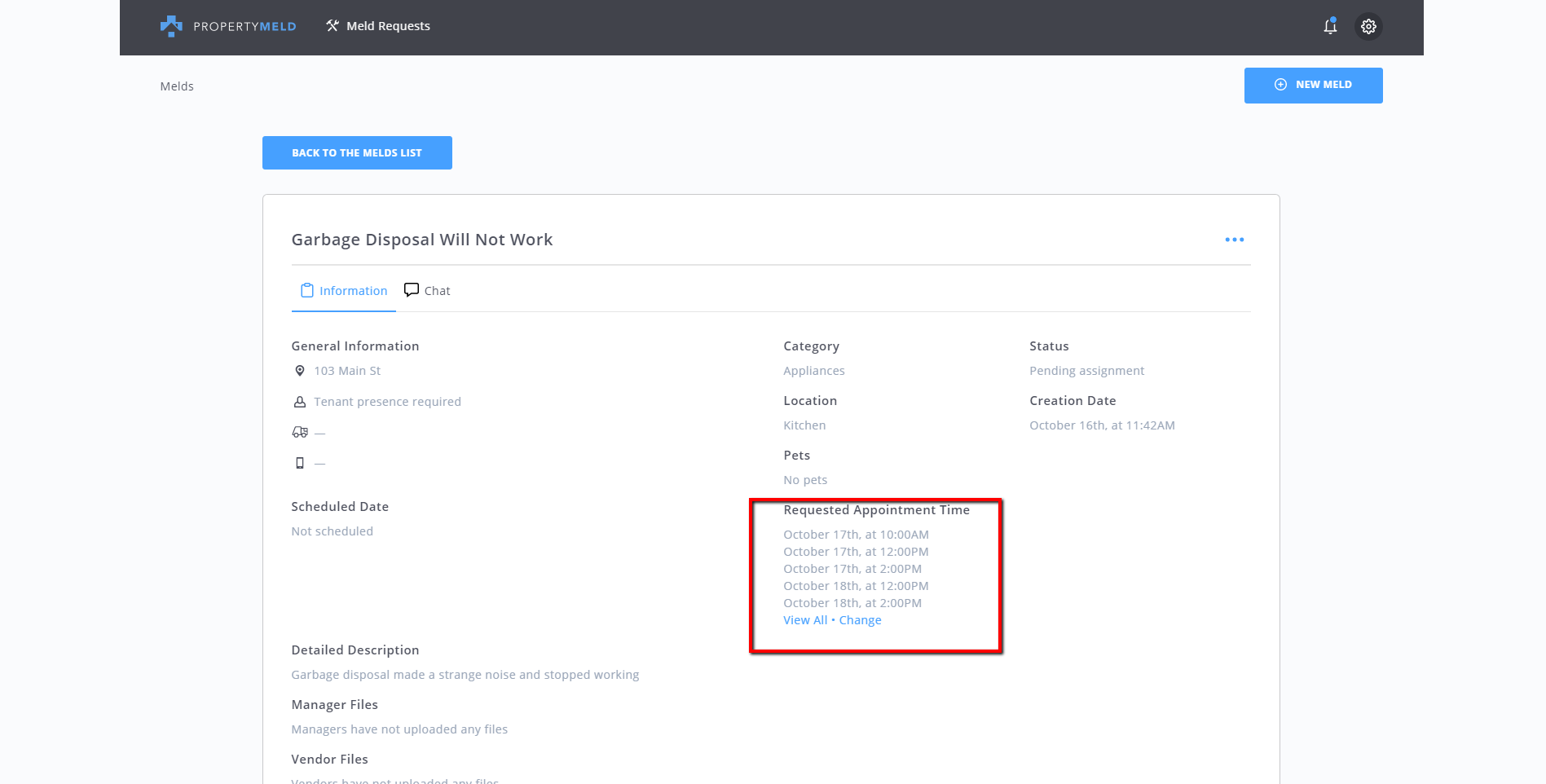 Step 2:
Select your new appointment windows, then click SAVE.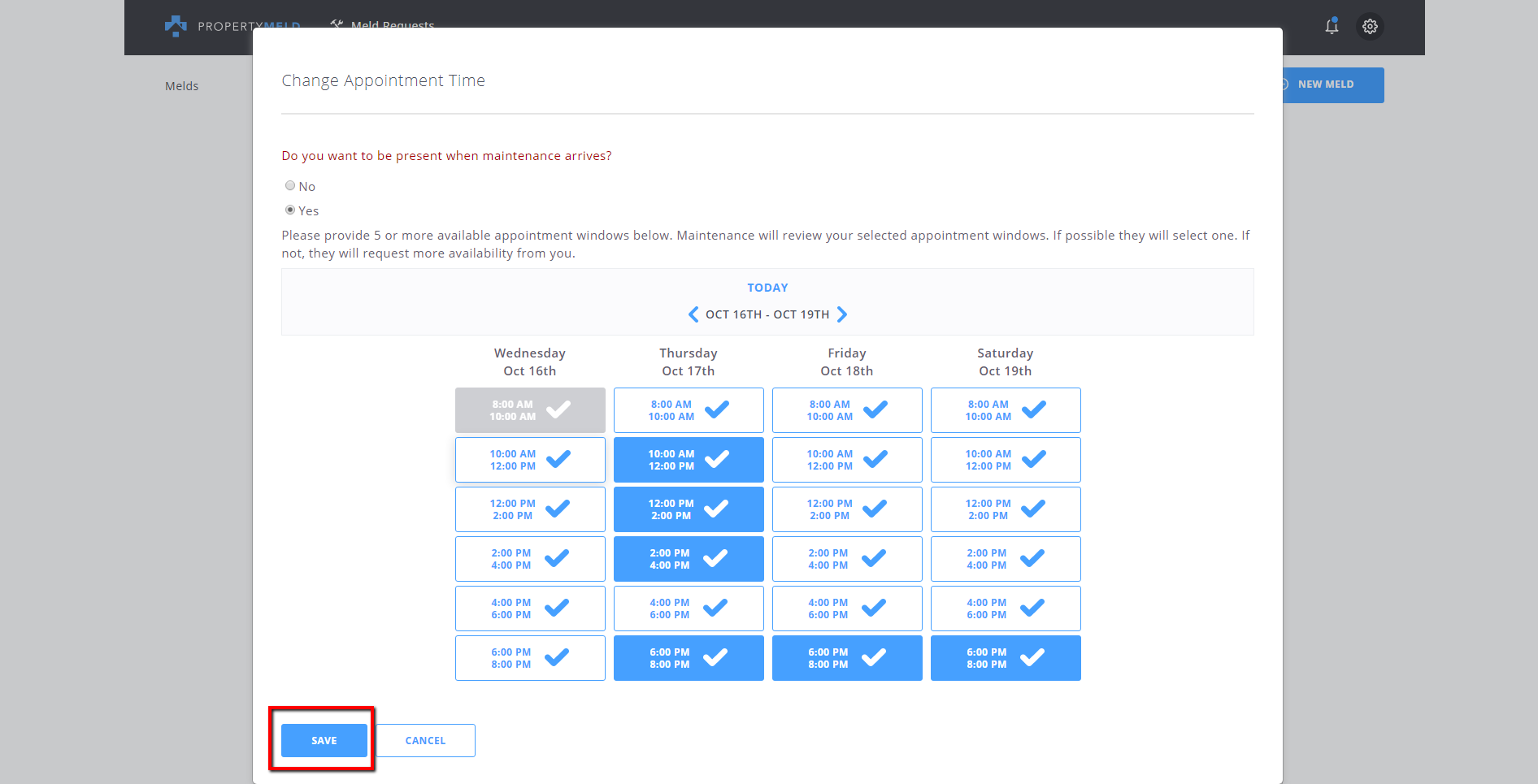 NOTE: The Vendor does not receive a notification with the newly requested appointment window(s). It is recommended that you use Chat to inform the Vendor about the new appointment window(s) are being requested.