The purpose of this article is to walk through the new weekend scheduling feature. This feature offers a choice of whether residents can request weekend appointment times.
NOTE: This setting does not have the ability to disable weekend scheduling on the vendor side. Vendors will still be able to choose weekend appointment times regardless of the setting selection. Residents will still be able to accept weekend appointments purposed by the vendor.
Step 1:
Click the

icon in the upper right-hand corner, select Account Settings from the dropdown menu, then click on the Scheduling tab.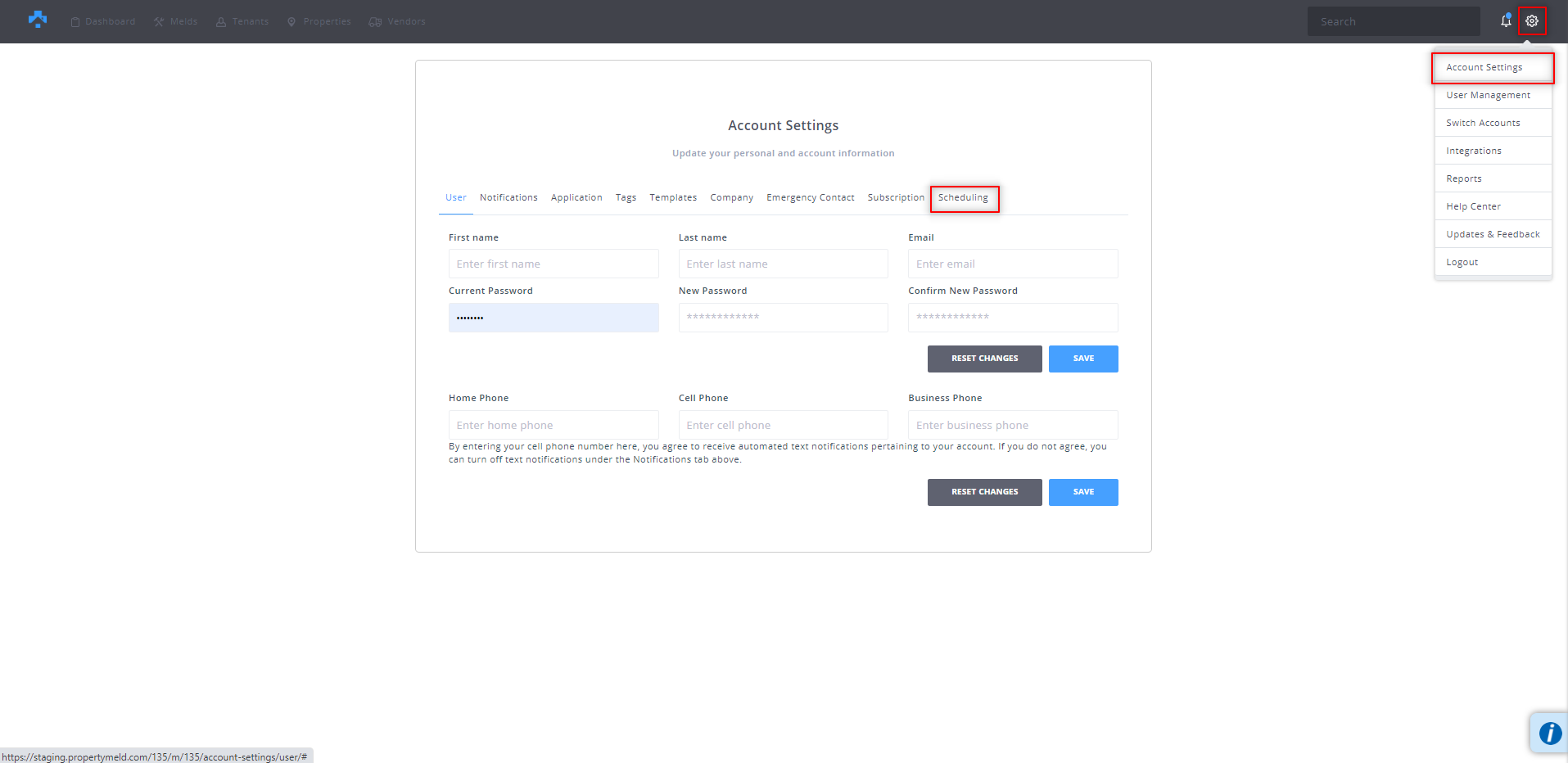 Step 2:
Check the checkbox to allow residents to request weekend appointment times. Uncheck the checkbox to disable resident weekend appointment time requests.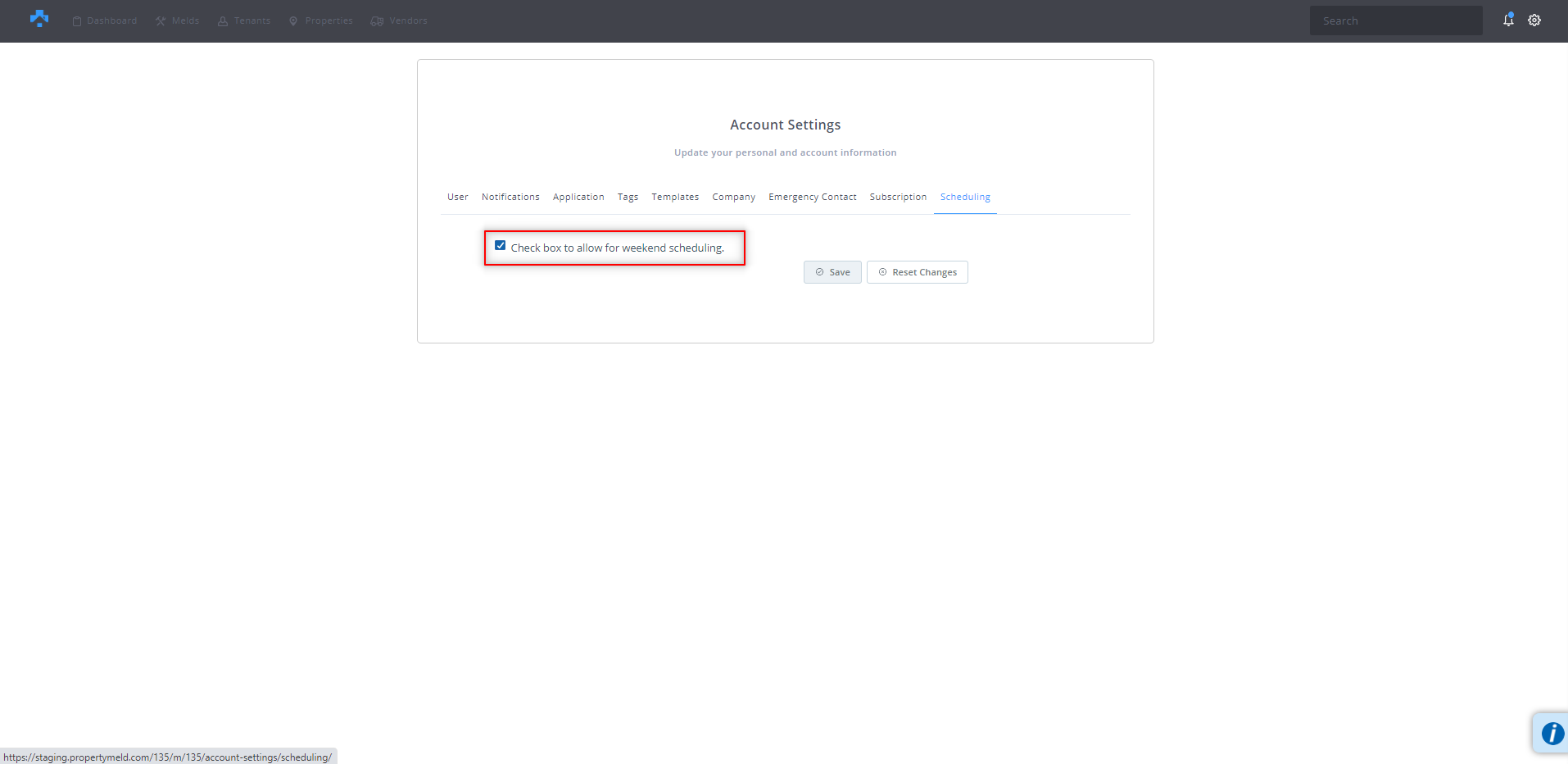 When turned off the weekends will be grayed out in the residents' appointment selection window.