The purpose of this article is to discuss the process and importance of resident Meld reviews.
Following the completion of every meld that tenant notifications are turned on for, the resident will receive an email requesting their feedback on the repairs performed. Any review left by the resident through this channel will not be visible to the vendor, nor will they be posted on any forum outside of Property Meld. The purpose of these reviews is to provide you as the property manager with meaningful insight into the residents' maintenance experience.
As the property manager, you are able to view these ratings left by the resident a couple of ways, see instructions for each below.
Viewing the Overall Resident Rating
The overall resident rating will display on the property Meld dashboard.
Note: If you have property groups implemented on your account, the overall resident rating will be calculated for only the ratings on Melds for units in your assigned property groups. For more information on property groups, please refer to Understanding and Using Property Groups.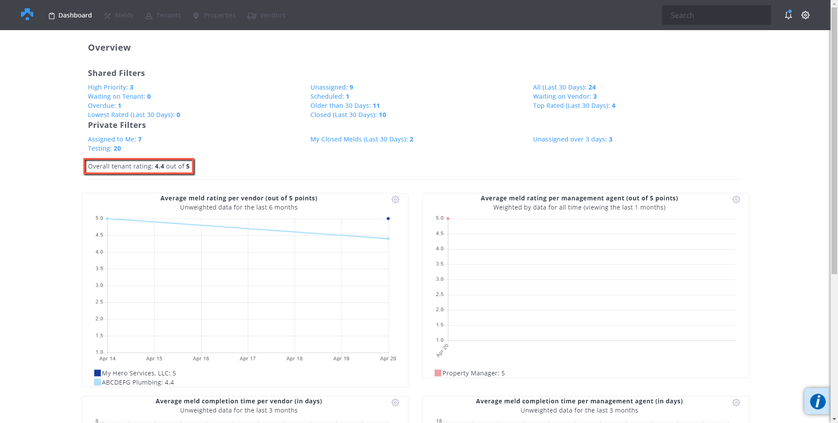 The dashboard also displays charted rating data for vendors and internal maintenance technicians. This information allows you to keep track of resident satisfaction per service provider.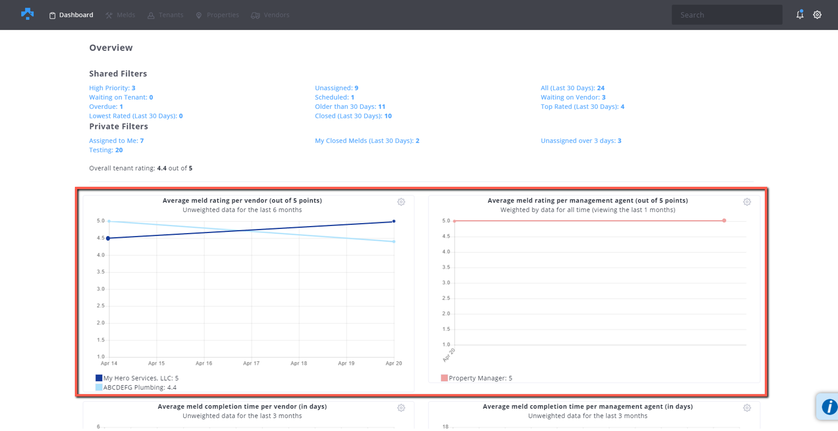 Viewing Individual Ratings
Individual resident ratings are visible on the meld that was reviewed in the Tenant Rating section. This will display the rating given, the date, and any comments that were left.
NOTE: Additional comments are optional on the resident rating.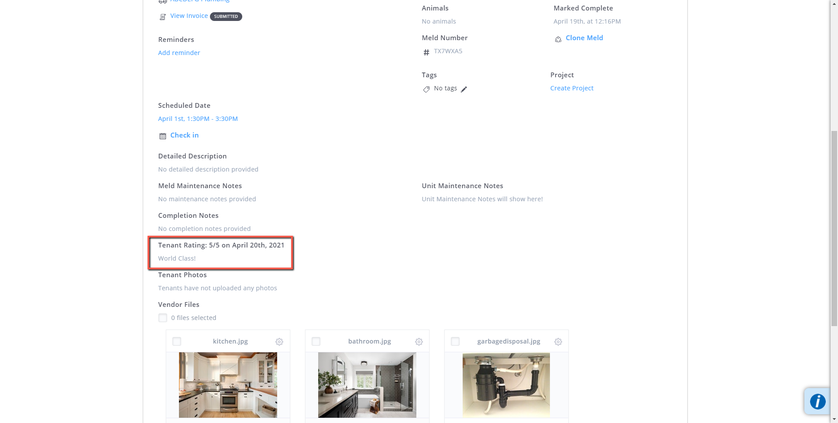 Filtering Melds by Resident Ratings
Melds can be filtered by resident ratings by making a custom filter.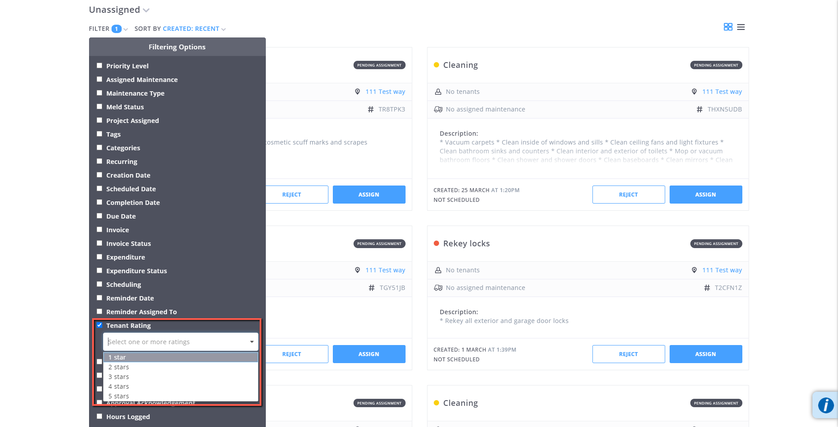 Resident Rating Report
Resident ratings can be found in the All Melds report. Follow the steps below to obtain this information.
Step 1:
Click on the gear icon in the upper-right hand corner, then select Reports.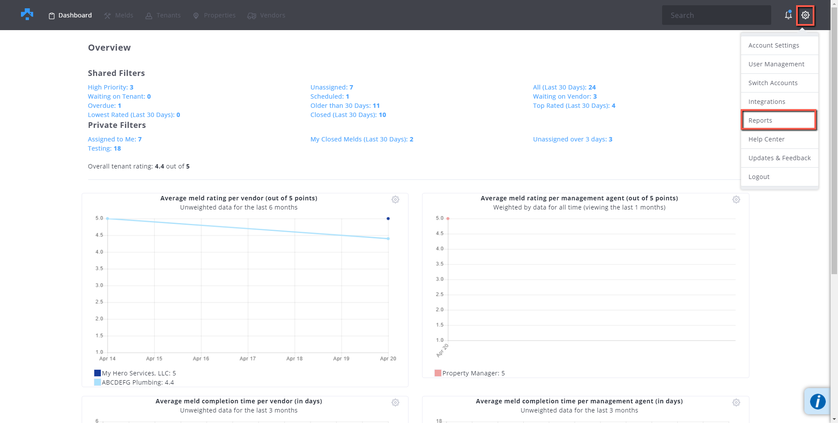 Step 2:
Click on All Melds under the Melds section of the reporting page.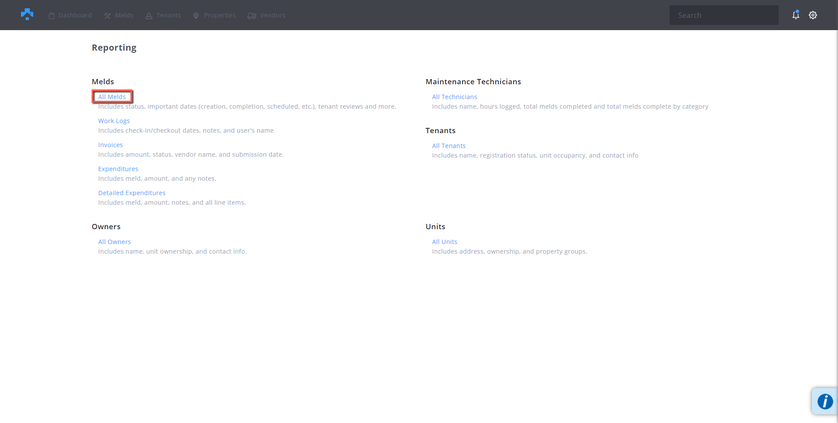 Step 3:
Choose the start and end date that you wish to pull the report for and select the property groups you'd like the information for (if applicable), then click GENERATE REPORT. This will prompt the report to be emailed to you.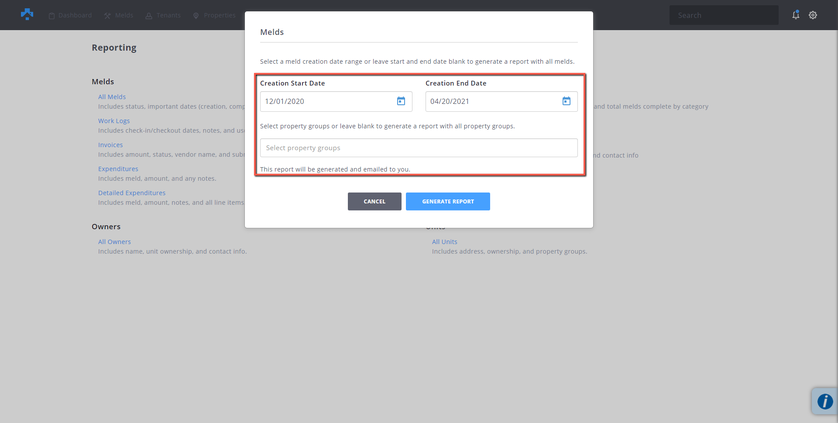 Step 4:
Open the email and download the report. Once downloaded the report will open in an excel file. Columns V, X, and Y will display the rating information.