The Meld Details page displays all details of a Meld and allows for easy access to perform actions on a Meld such as chatting or responding to an approval request. See the list below or information that can be found on the Meld Details page.
To navigate to the Meld Details page click on the title of the Meld on any page.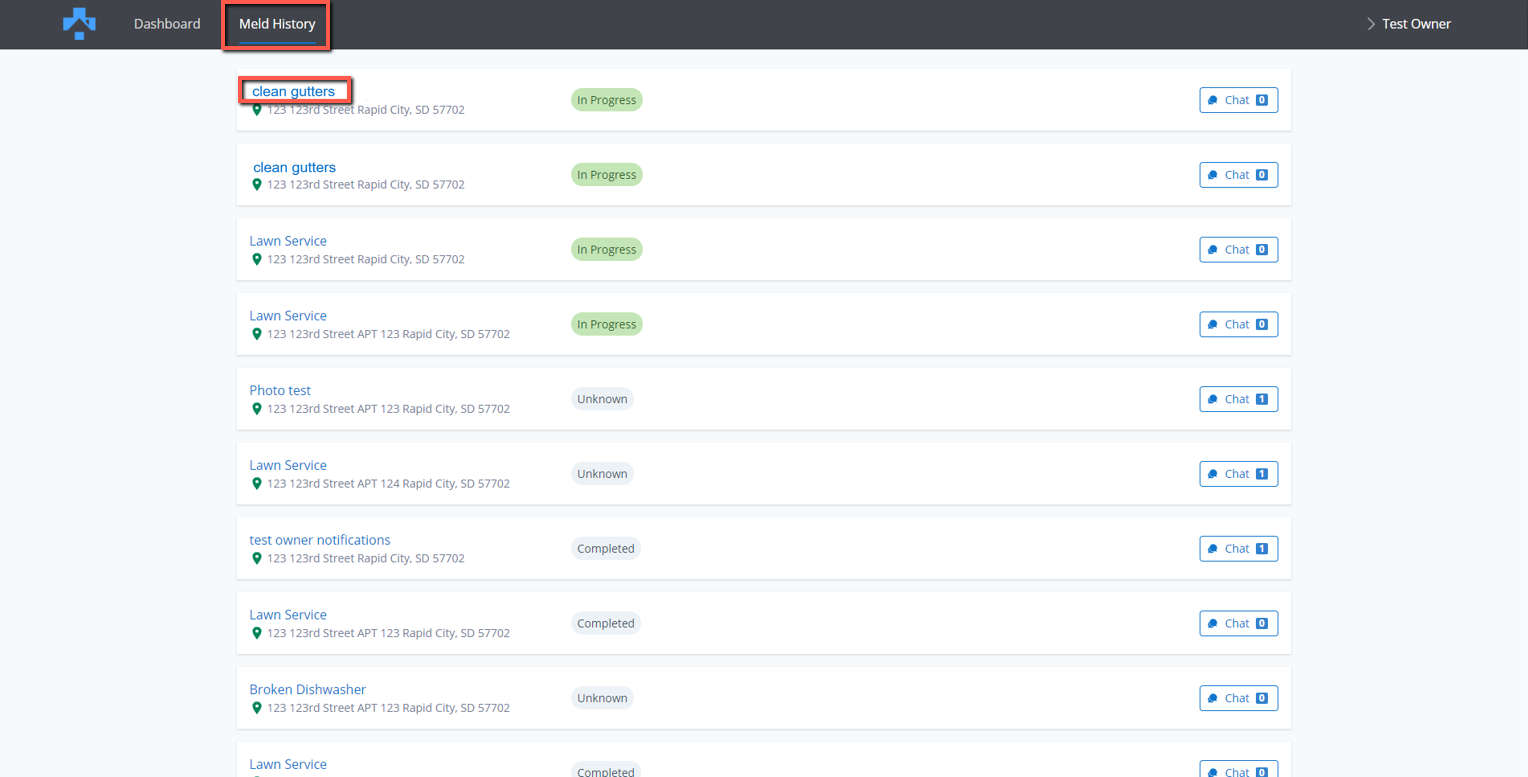 Information displayed on Meld Details page:
Meld ID

Address

Location of the issue in the unit or property

Description of issue

Attached Files

Meld Status

Related Melds (if applicable)

Creation Date

Due Date (if applicable)

Completion Date (if applicable)

Estimated Cost of repairs

Chat button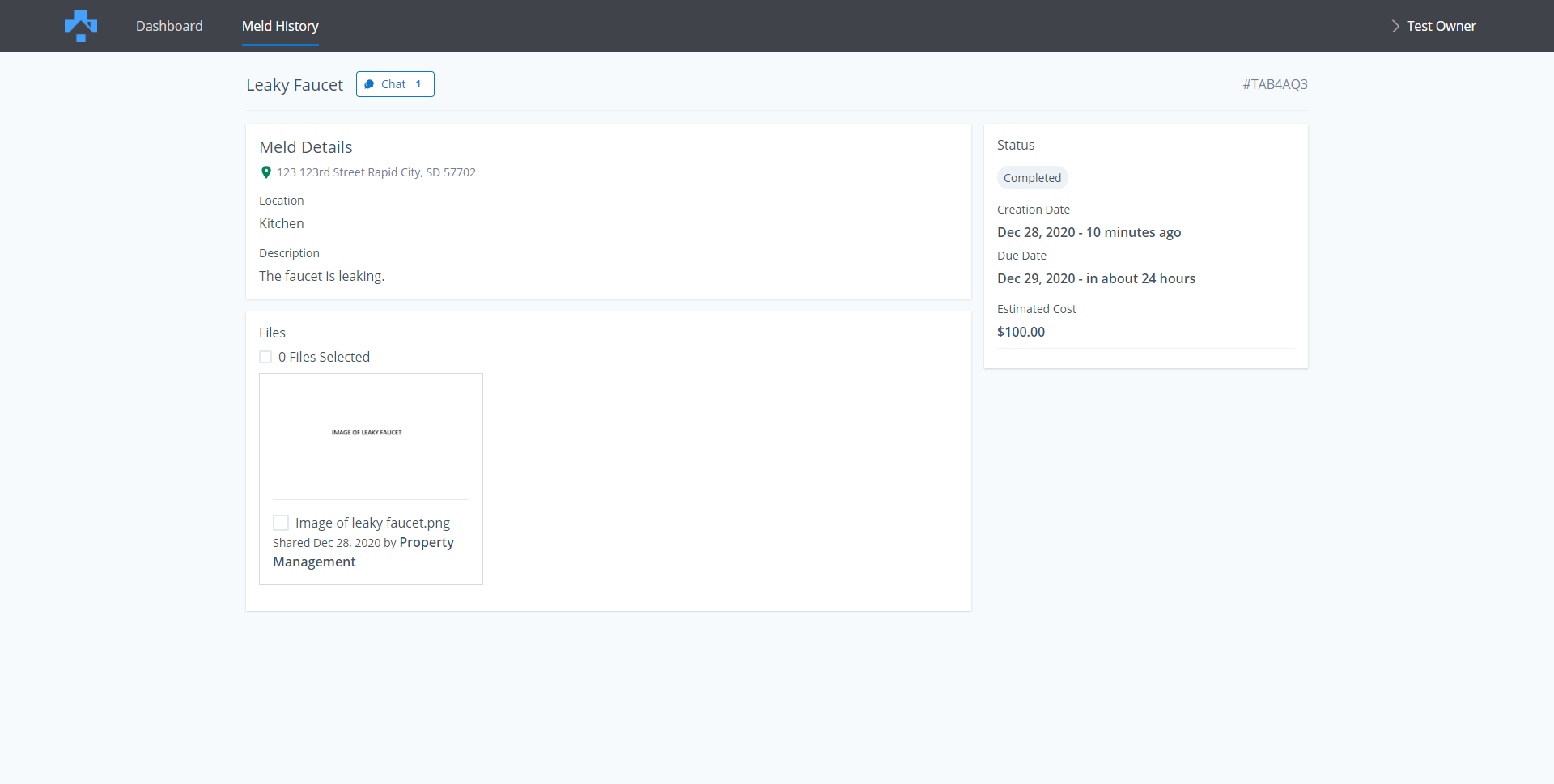 Information on this page is pulled directly from the Meld, so if a field is blank on the Meld it will be blank here as well.
NOTES:
If the Meld has an active approval request a View Request button will be present on this page, refer to Approving or Rejecting Work Requests in Owner Hub - Owner for more information.
Chats can be started from the Messages Dashboard, refer to Communicating on a Meld in Owner Hub - Owner for instructions.