Property Meld allows you to filter and sort Melds by a variety of criteria. The primary focus of this article will be utilizing filters to gain visibility into the current state of Melds and to simplify the search for specific Melds from the Vendor perspective. For a general overview of Filter functionality, please refer to How to Customize Filters and Dashboard.
In this article, the following topics related to Filters and Sorting Melds for the Vendor will be covered:
Filtering Options
Sorting by Function
In Progress vs Inactive
Filtering Options
Step 1:
Click Melds.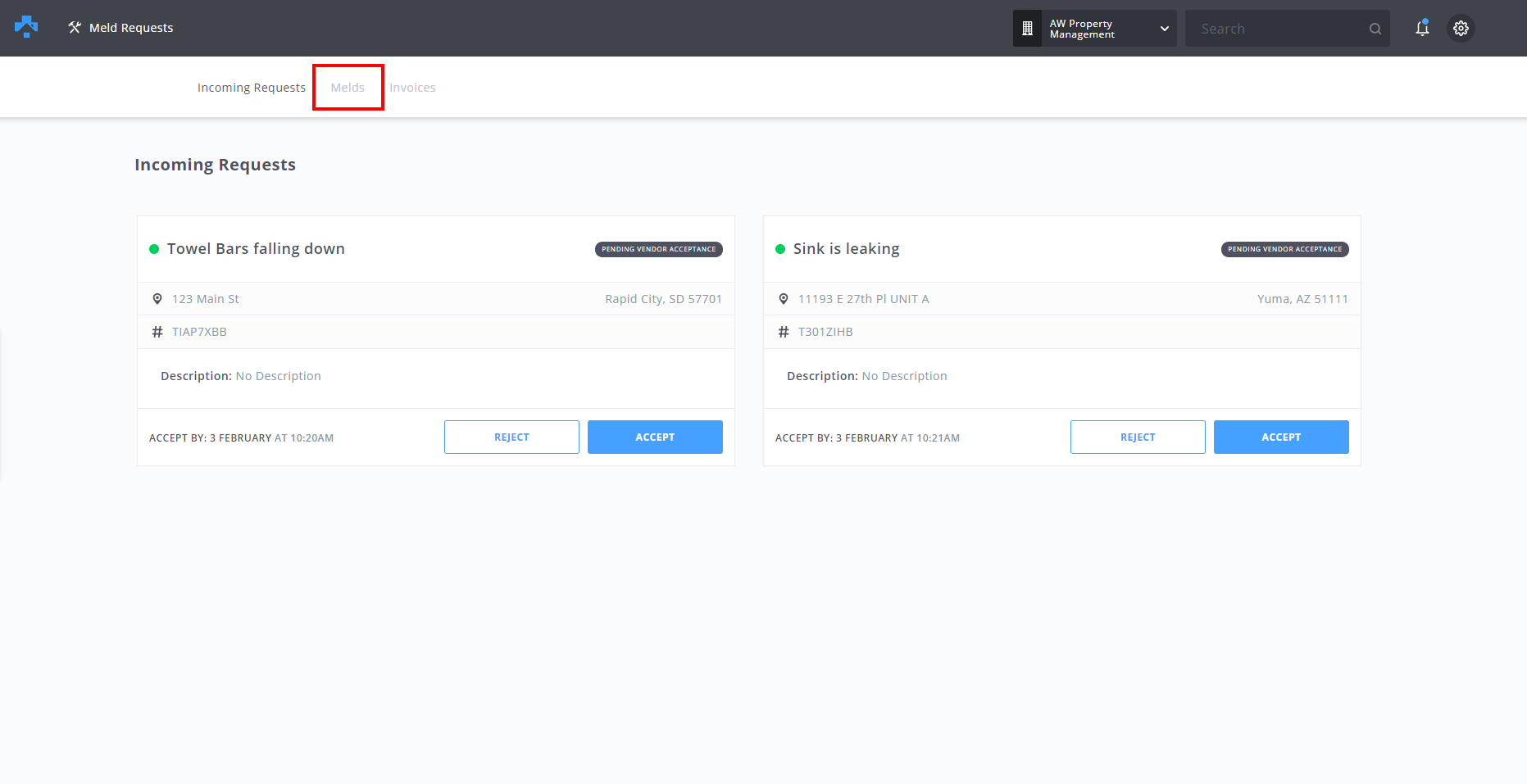 Step 2:
Click the FILTER dropdown, select the desired filtering criteria, then click APPLY FILTERS.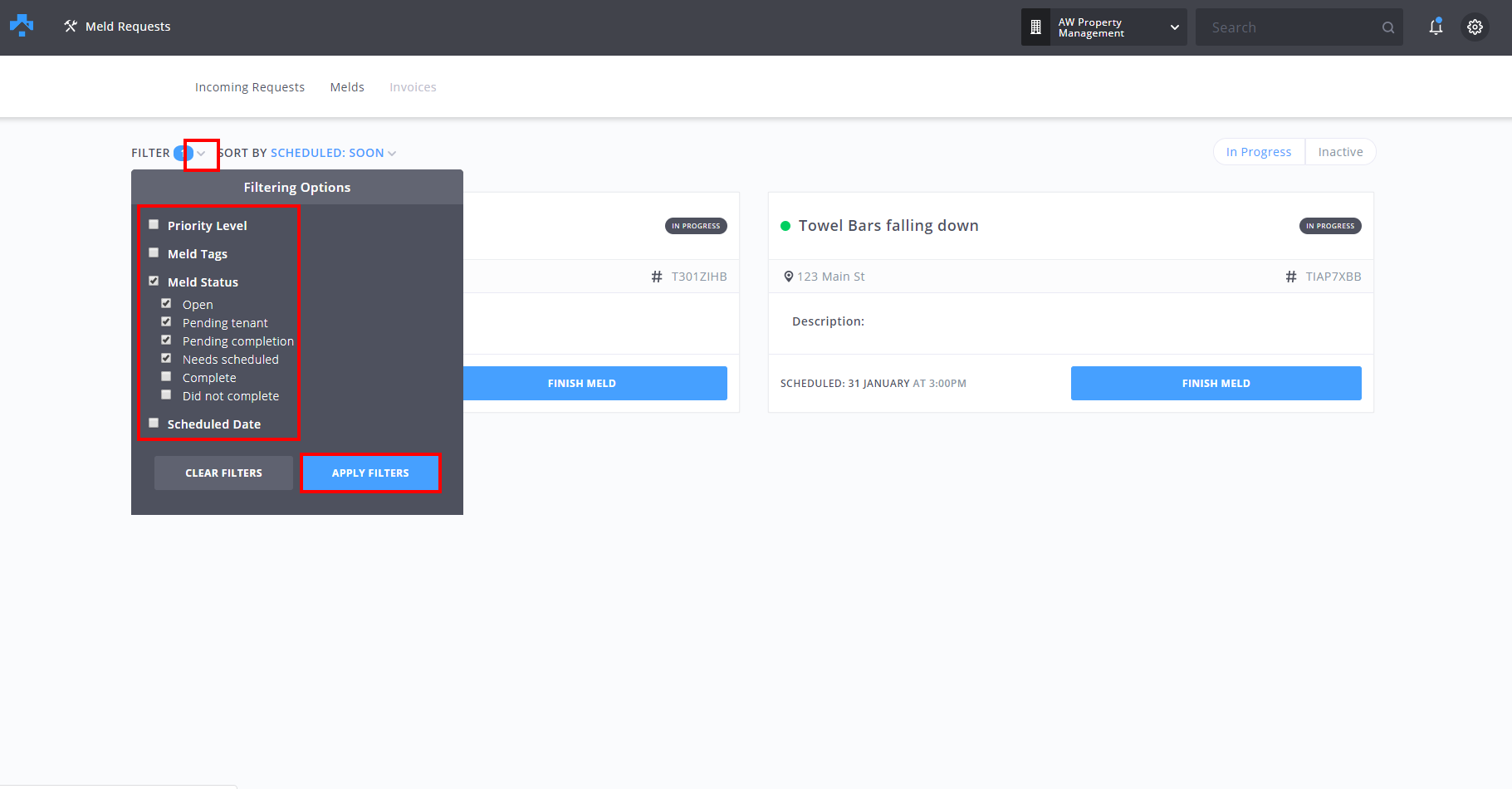 Sort By Function
Step 1:
Click Melds.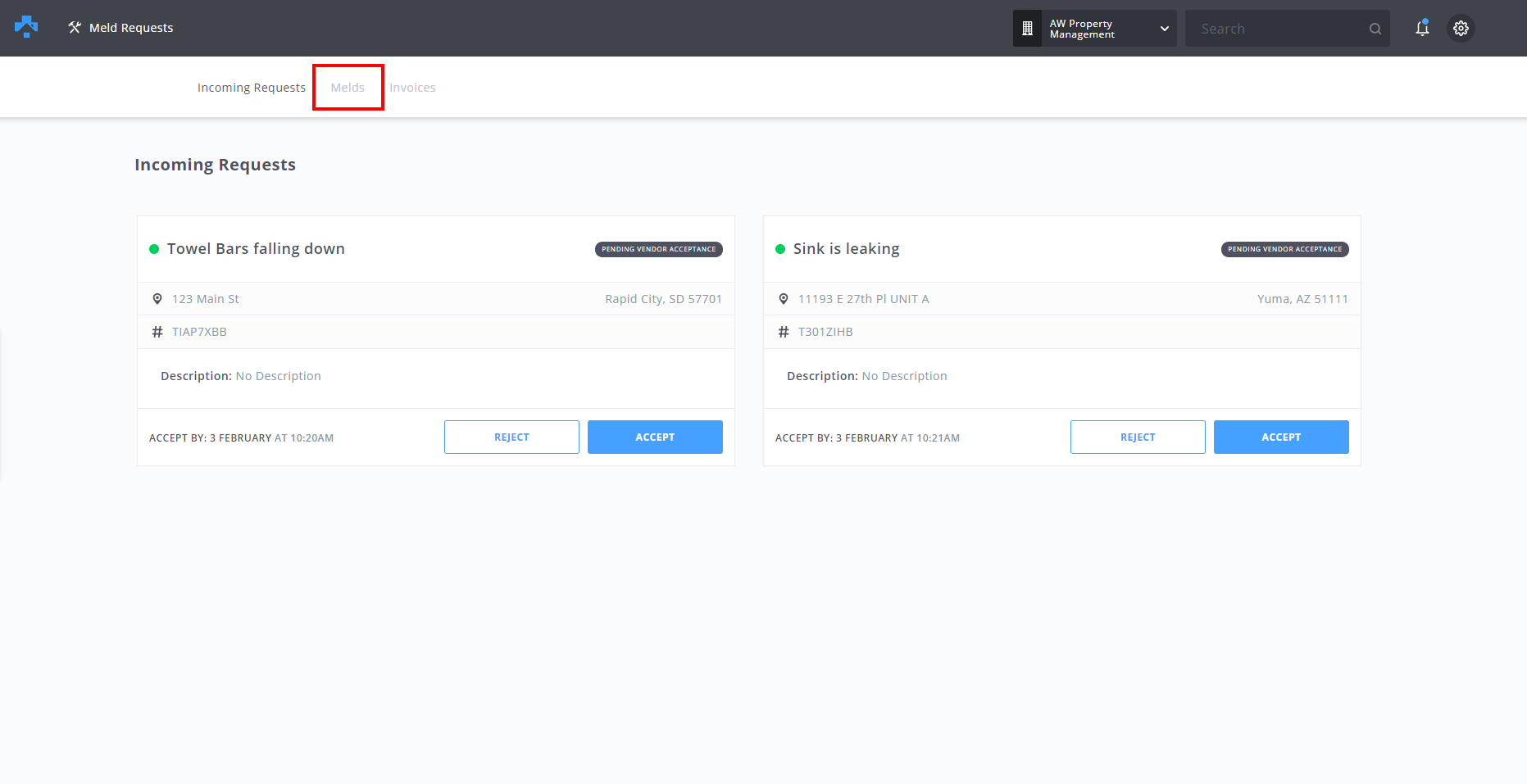 Step 2:
Click SORT BY dropdown and select sort criteria.
NOTE: Melds can be sorted by Status or Scheduled Date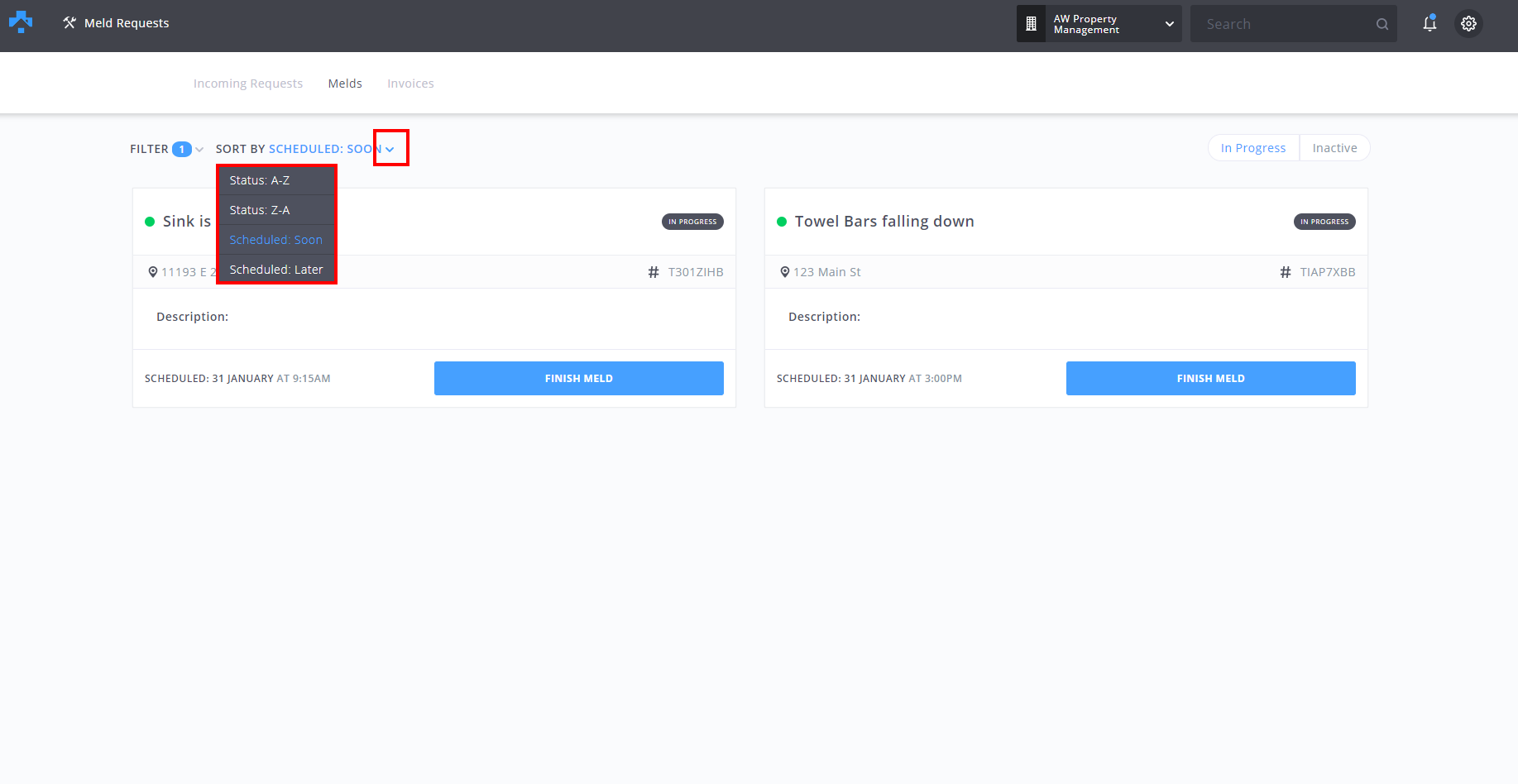 In Progress vs Inactive Melds
Step 1:
Click Melds.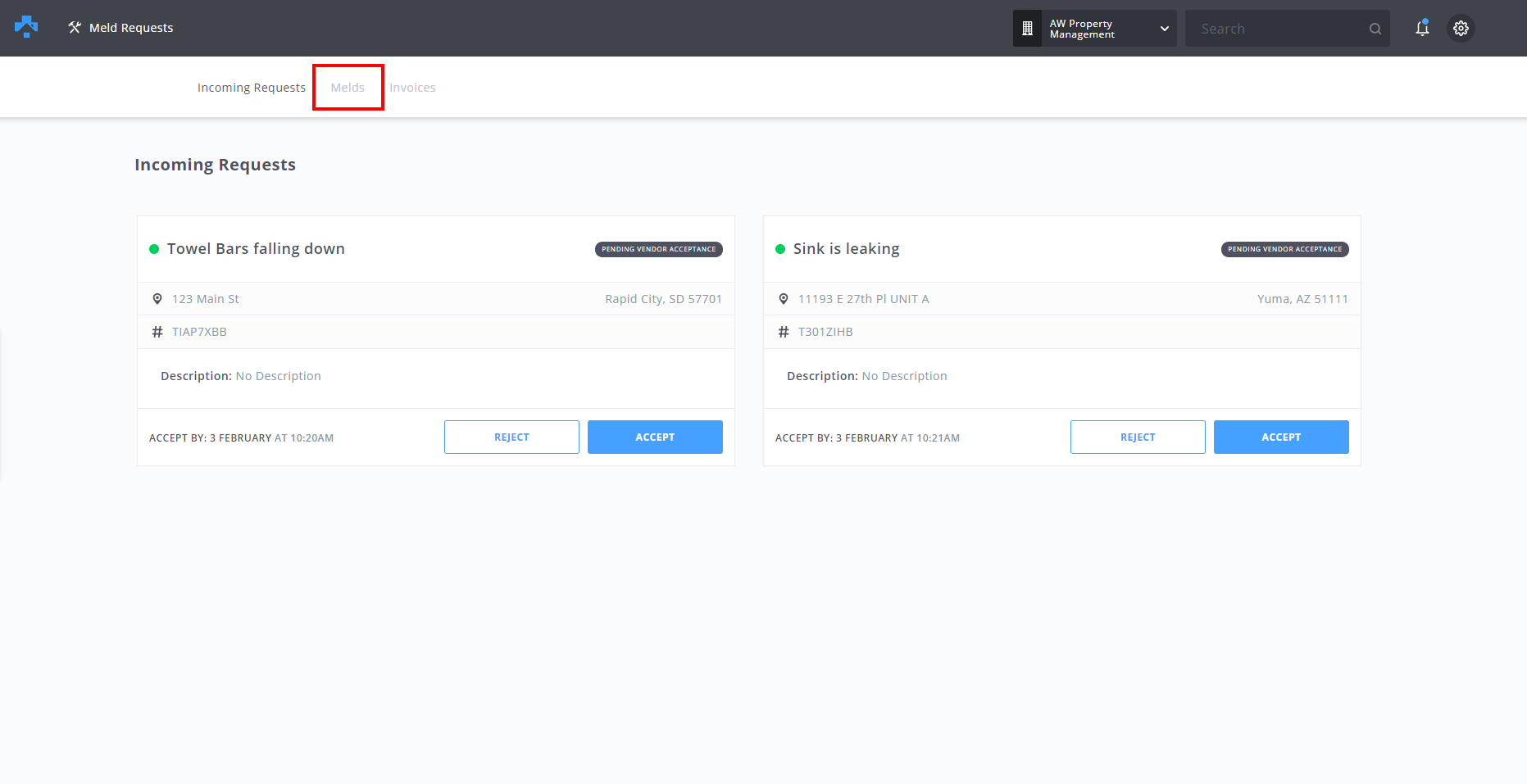 Step 2:
Select In Progress or Inactive.
NOTE:
'In Progress' refers to all Melds with any of the following statuses: Open, Pending Tenant, Pending Completion or Needs Scheduled.
'Inactive' refers to all Melds in a "completed" status (Complete, Did not complete).