Mapping Between Meld and Rent Manager Categories - Rent Manager (11/1)
Customers with a Rent Manager integration are now able to select which Rent Manager categories they'd like their Property Meld Categories to correspond with.
Mapping is optional. the default for any unmapped category is still the default "Maintenance" category in Rent Manager.
Category Mapping settings are located beneath the other mapping settings (Meld Statuses, Meld Priorities) within Rent Manager Integration Settings.
Refer to How to Map Status, Priorities and Categories - Rent Manager for details.
Custom Markup/Discount - Propertyware (10/31)
Customers with a Propertyware integration now have the ability to set a custom "default markup" for individual Vendors within Propertyware.
This is achieved by creating a new Custom Field for each Vendor. Refer to Applying Custom Markup/Discount for Vendors (Propertyware) for instructions.
Updated Tenant Meld Request Process (10/18)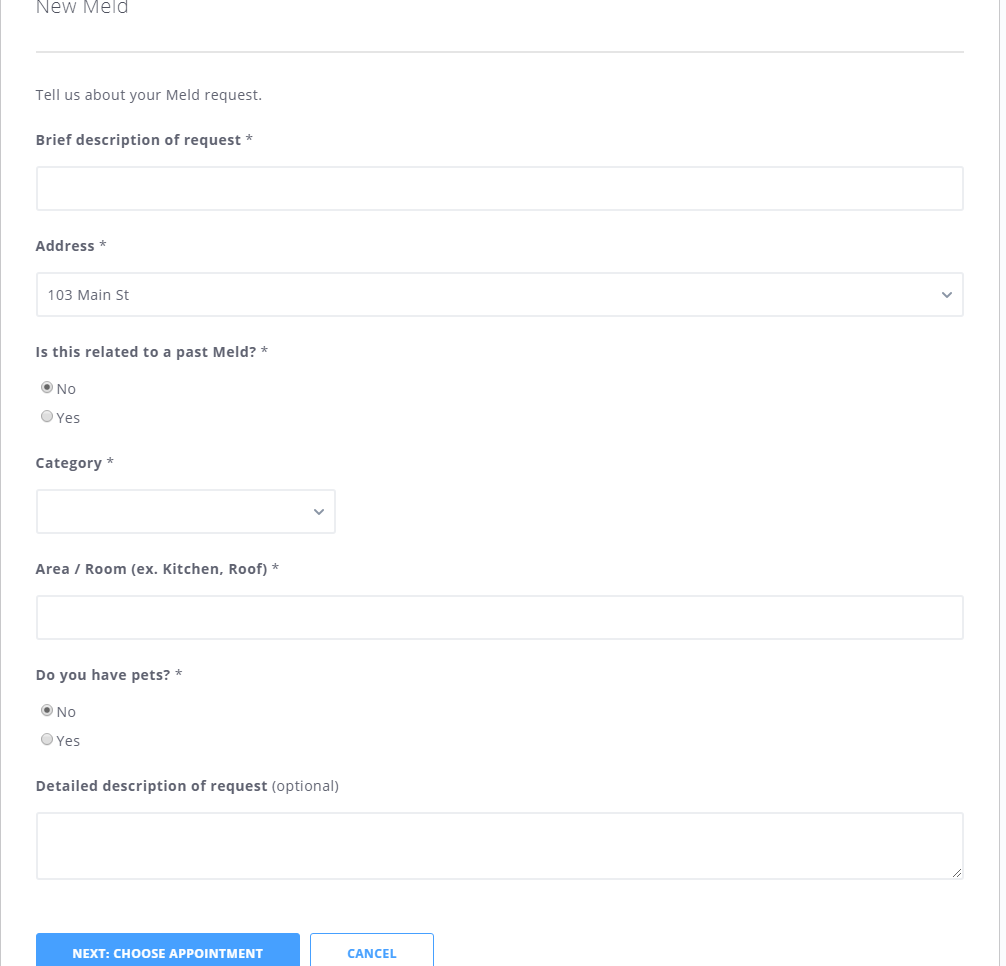 The steps required to take by a Tenant to submit a Meld, as well as the form itself have been refined.
Tenants are now required to select a minimum of 3-5 appointment windows if "Yes, I need to be present" is selected.
Refer to How to Submit a Maintenance (Meld) Request for additional screenshots and information.
Meld Completed Notification (10/7)
(Role) Comment for Email Notifications (10/2)
(Manager), (Owner), and (Vendor) designations have been added to the subject and body of comment (Meld Chat) email notifications.