Property Meld allows you to easily update your credit card on file associated with your subscription.
Step 1:
Click
, then Account Settings.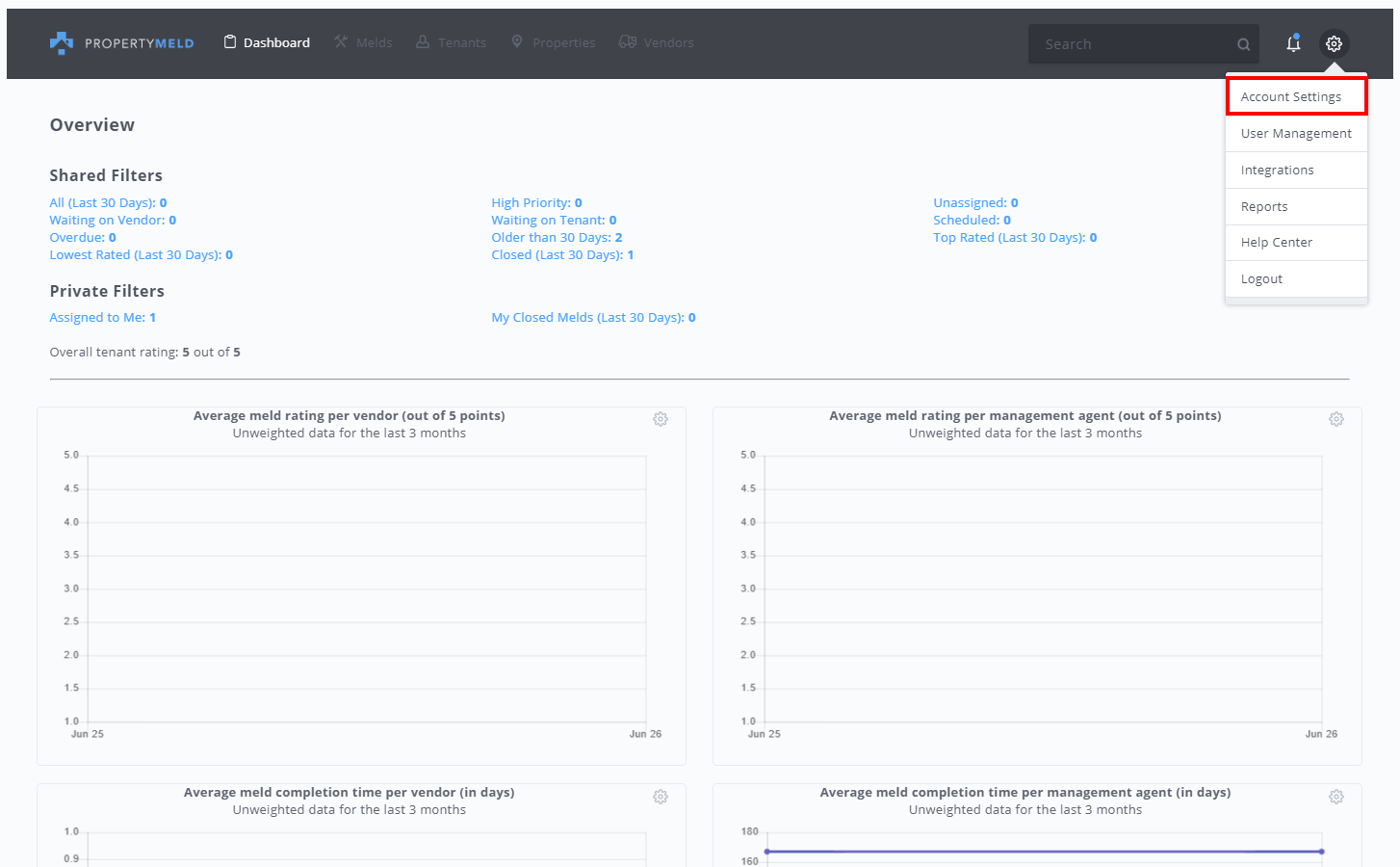 Step 2:
Click Subscription.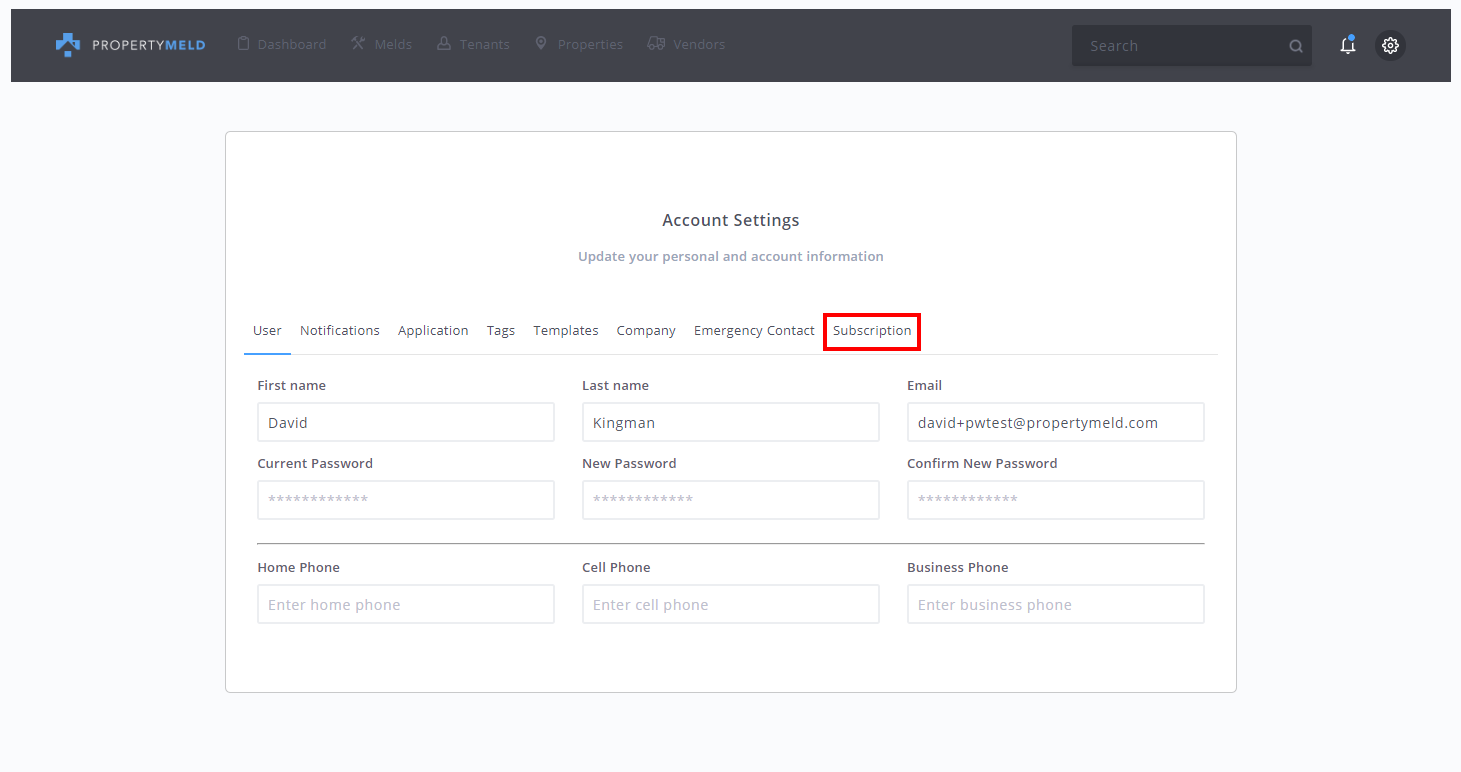 Step 3:
Click EDIT under Credit Card
NOTE: Here, you can also see your Active Subscription details including your per unit rate.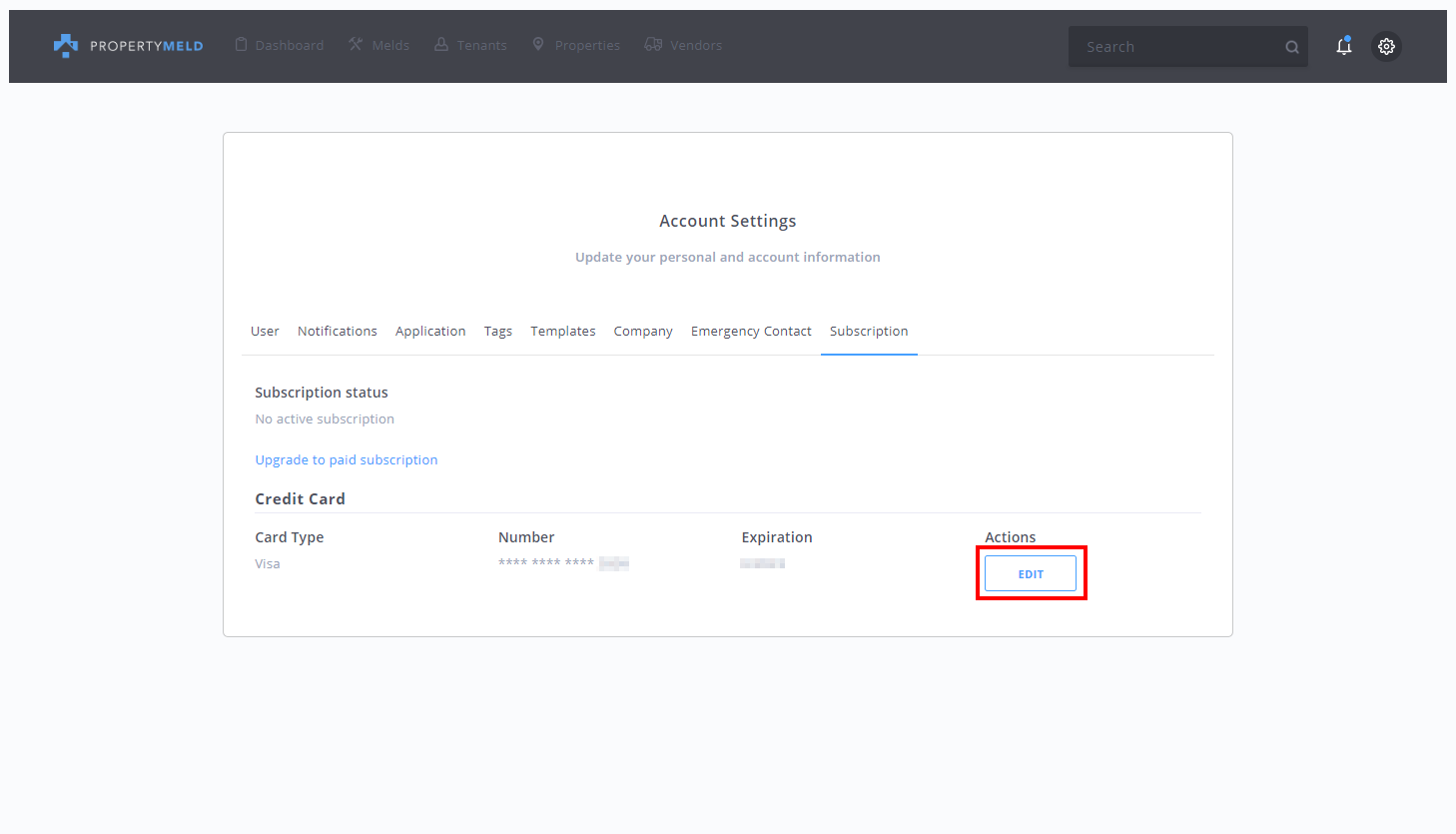 Step 4:
Enter your new Credit Card information and click SAVE.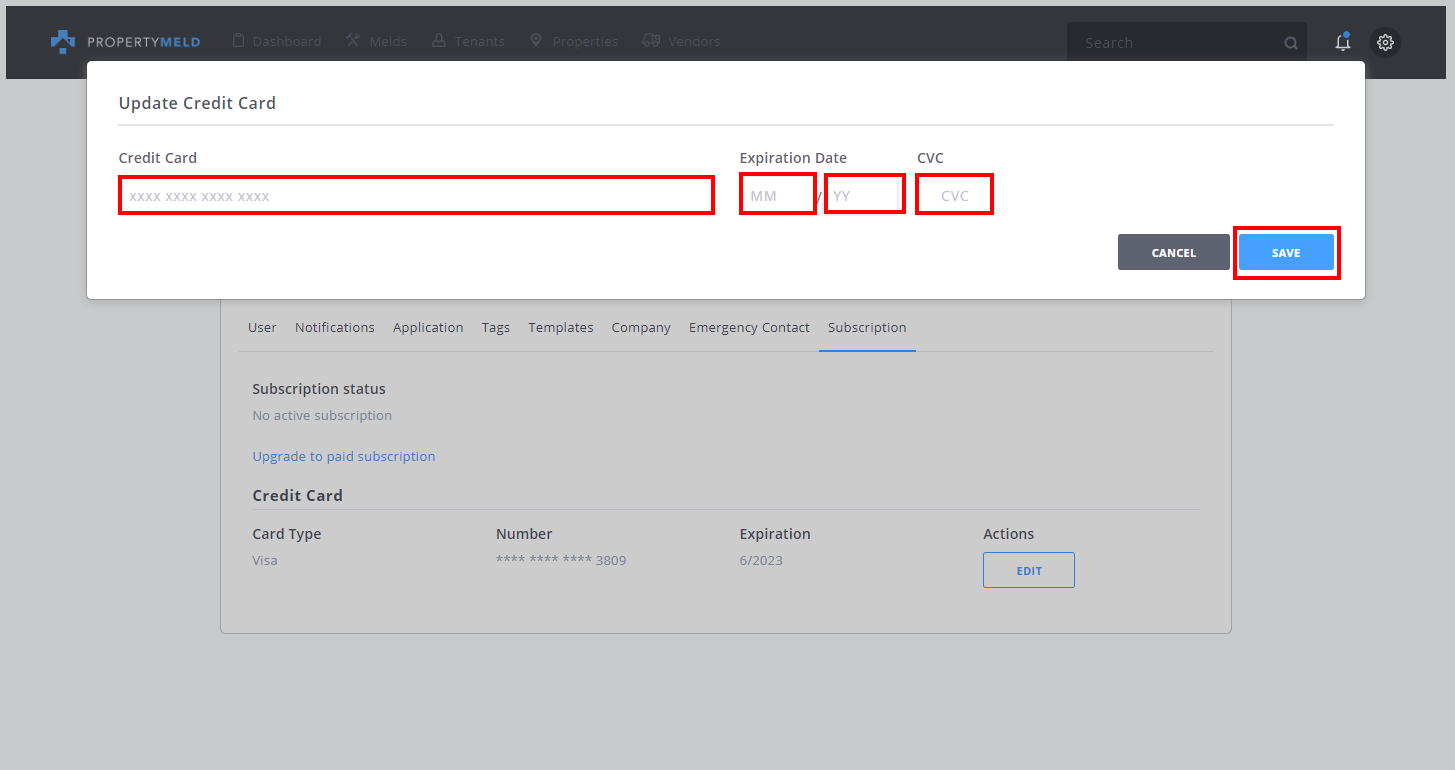 Step 5:
Email success@propertymeld.com so we can verify on our end that the change has successfully been made in our billing system.