The Company page in Account Settings will allow you to set your Vendor company's name, email address, phone number, and physical address. 
Note:
The Vendor company information must be edited by the Vendor and is not managed by the Property Manager account. 
This information is available to Property Managers and Tenants. It will also be used when generating an Invoice within Property Meld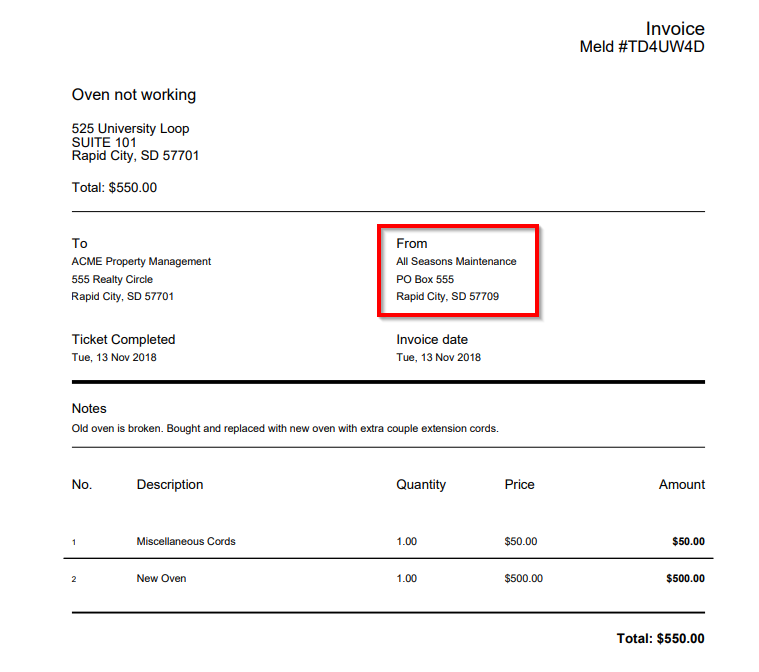 Step 1:
Click 

, then click Account Settings.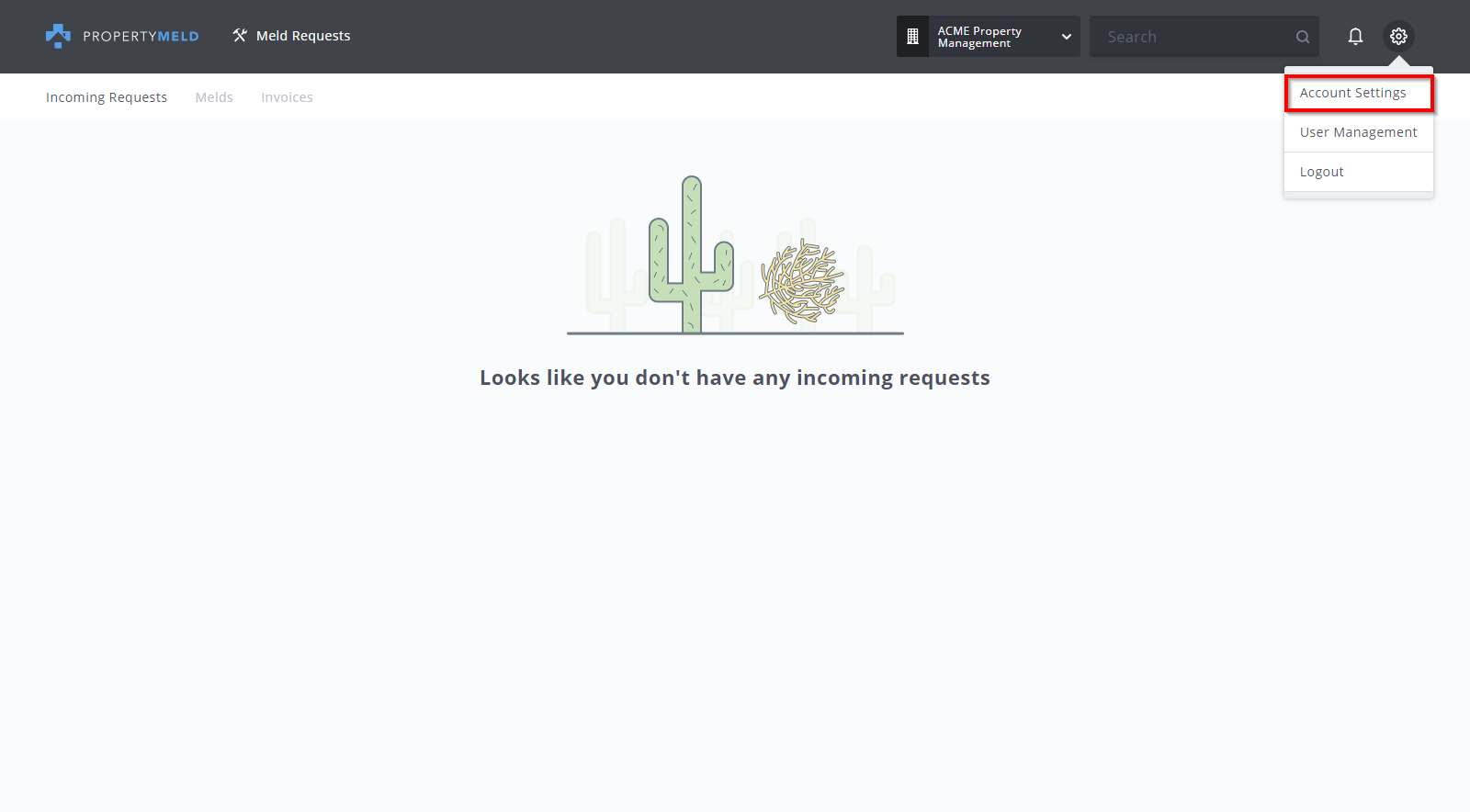 Step 2:
Click Company.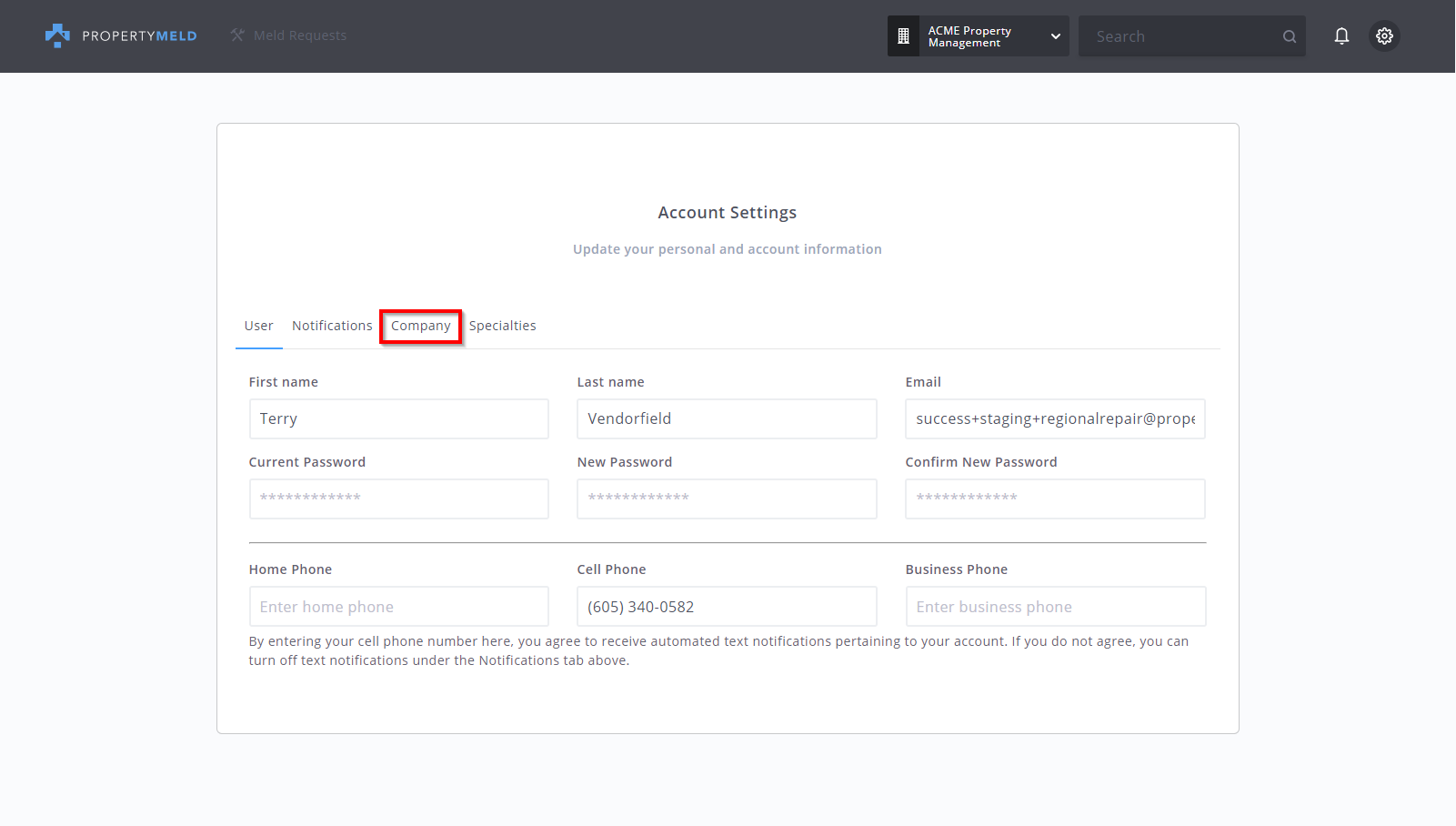 Step 3:
Make the desired changes.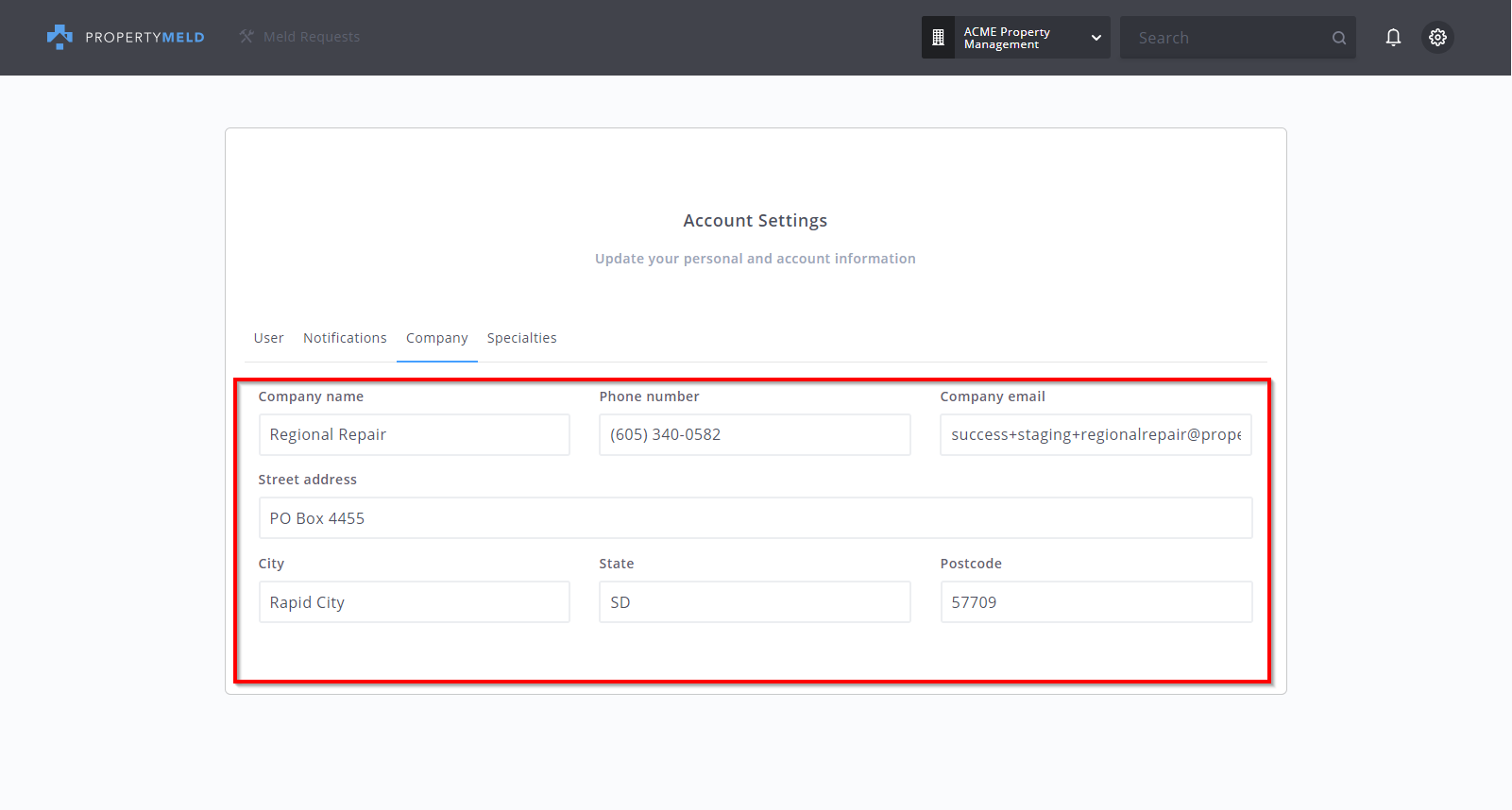 Step 4:
Click Save to keep your changes.