Once Tenants have been invited, they will continue to automatically receive invites from Property Meld, with the frequency of invites decreasing over time. 
This article provides a few best practices to increase tenant registration numbers.
Refer to the following related articles.
To invite multiple tenants at once that have not already received invites, refer to How to Invite Multiple (Bulk) Tenants.
To invite individual tenants from Property Meld, refer to How to Invite Tenant.
Re-Inviting Tenants
Step 1:
Click Tenants, click Invited.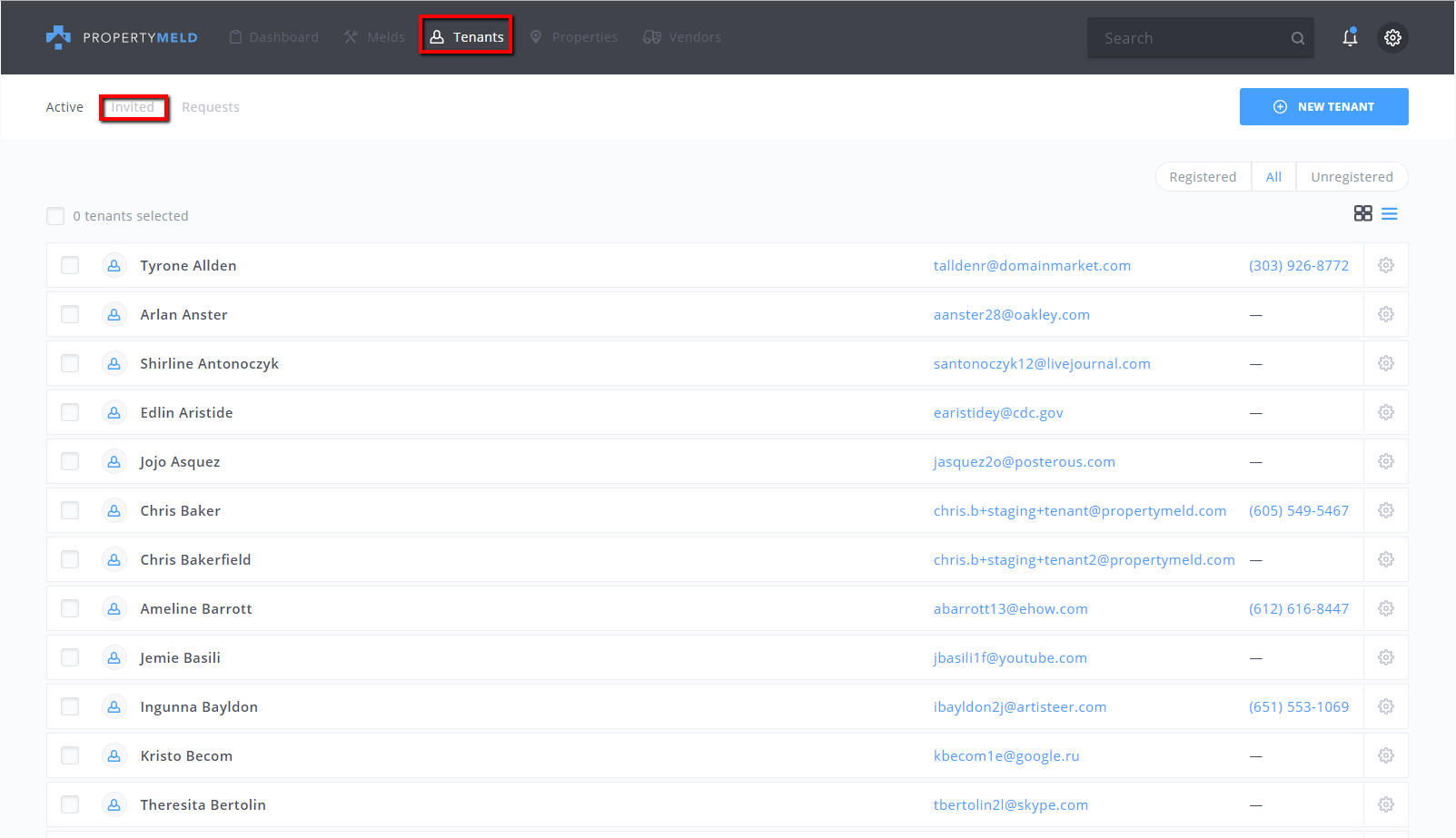 Step 2:
Click Re-invite next to each Tenant's Invite Status (e.g. Opened or Sent).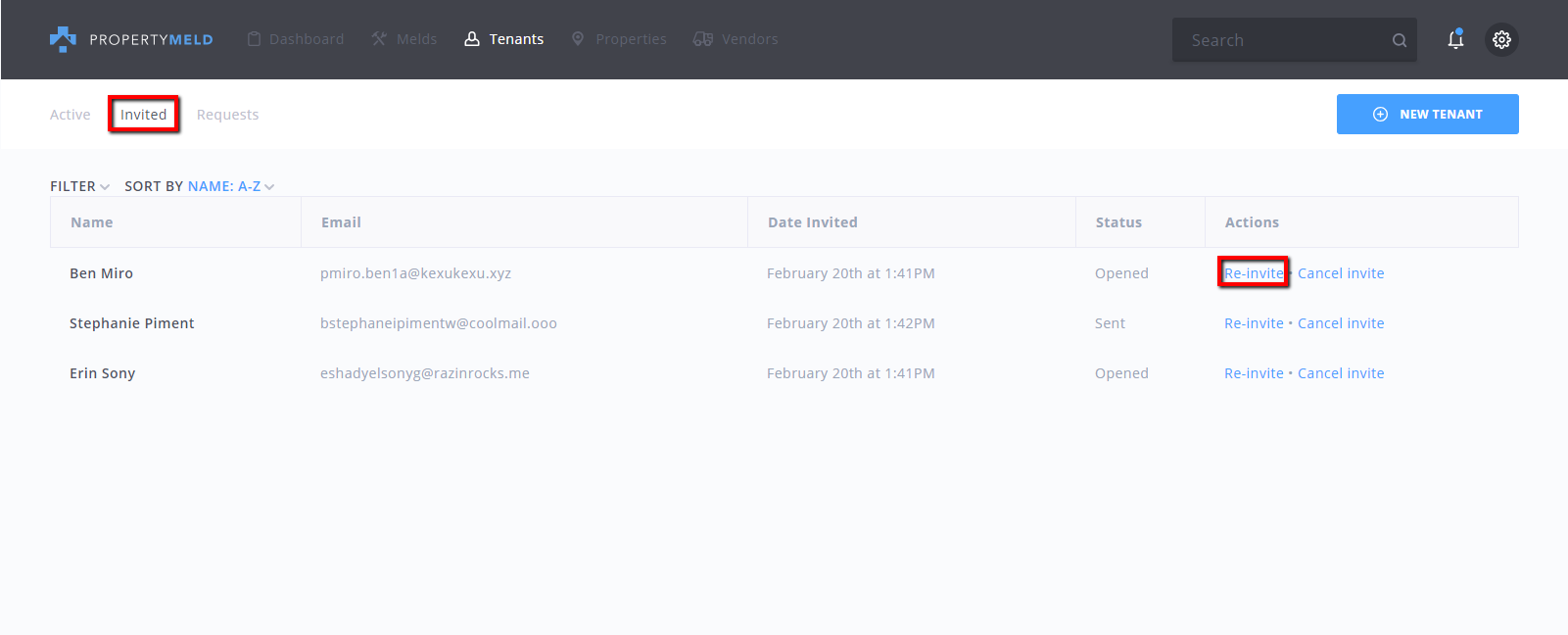 Improving Response Rate

Consider sending a tailored email from your company email address encouraging Tenants to register while emphasizing the benefits of using Property Meld.  To simplify this process, you can export a report using the steps shown below.

Step 1:
Click 

  and click
Reports.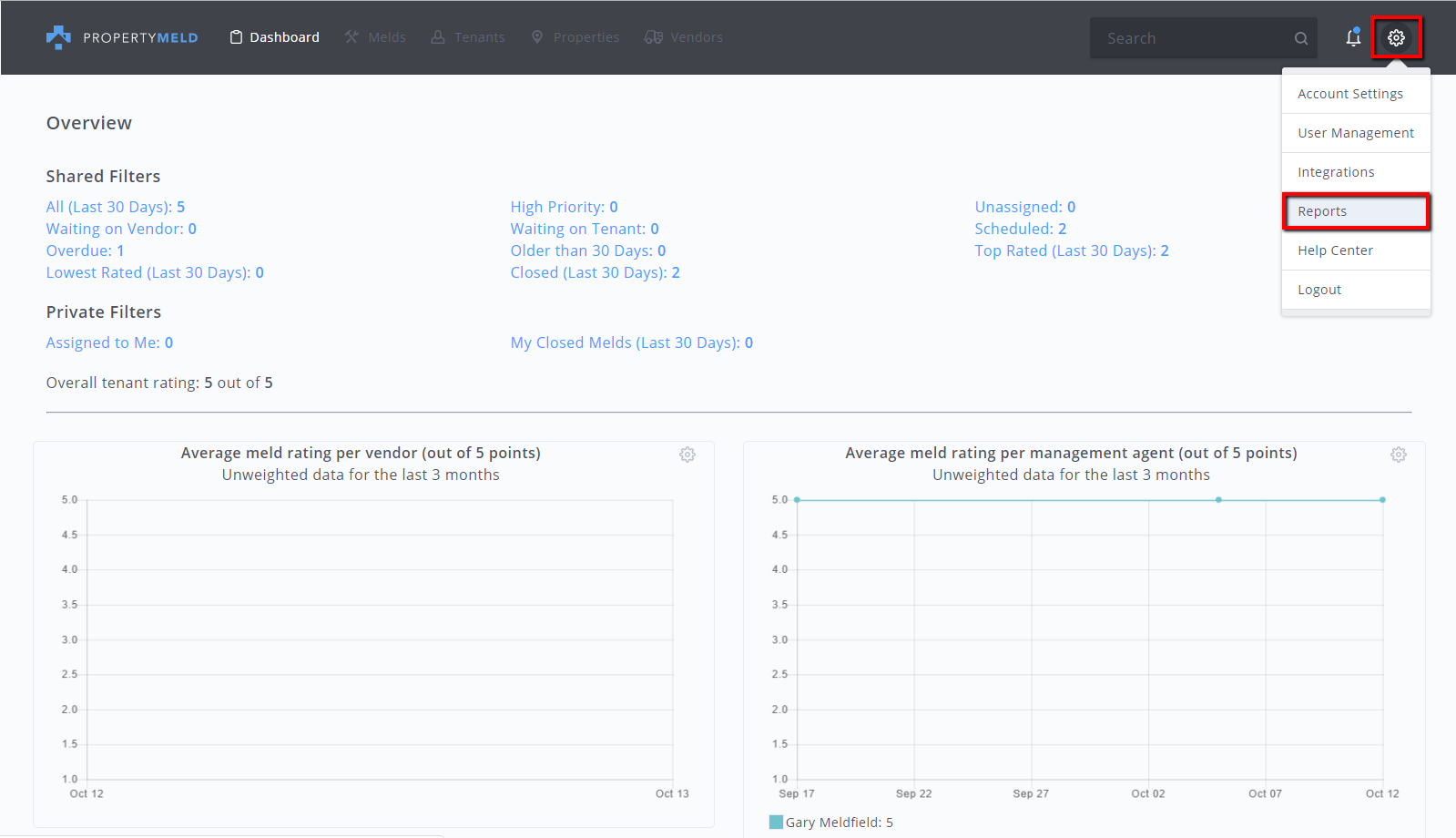 Step 2:


Select All Tenants.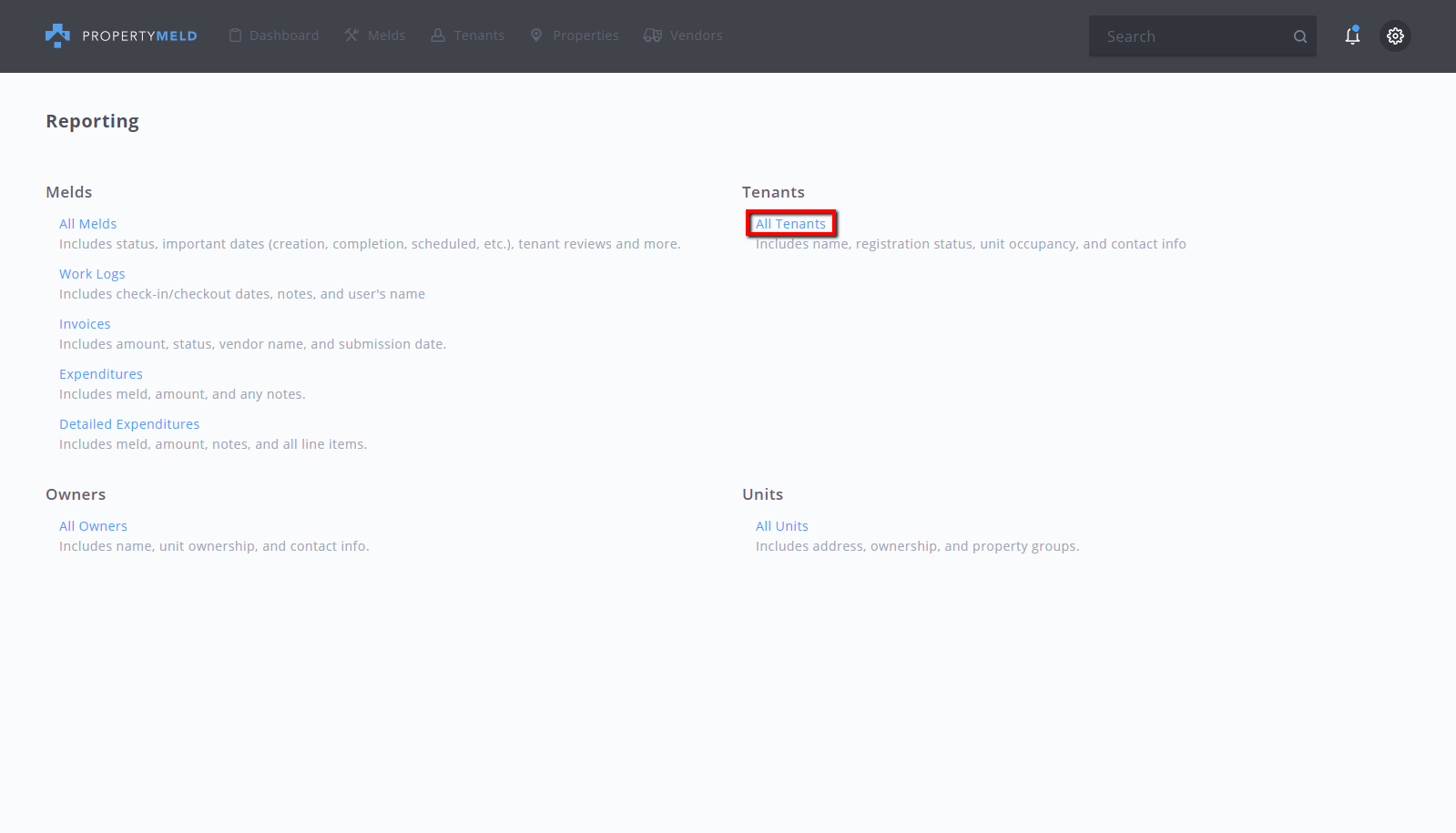 Step 3:


Click GENERATE REPORT.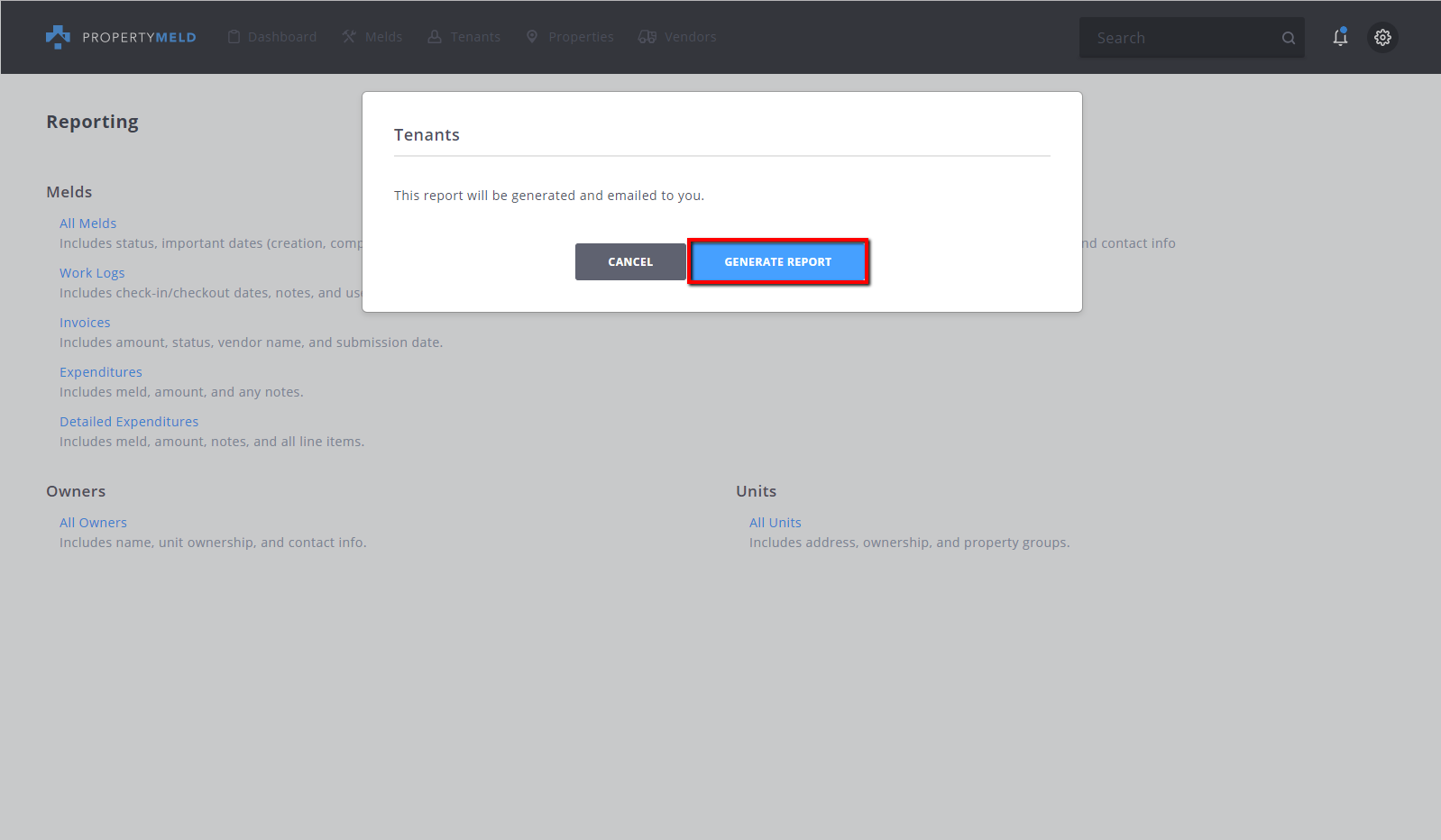 Step 4:


From your email account, open the Tenants report email and click Download File.

NOTE:  Based on your email client software, your view may vary slightly.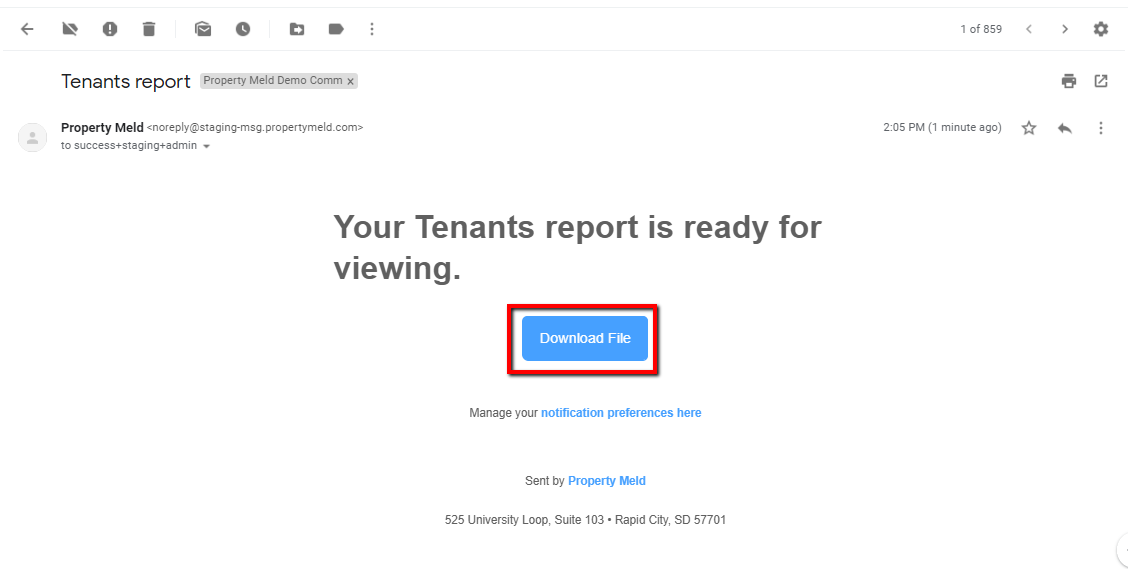 Step 5:


Using the downloaded CSV file, select all Tenants that have a Primary email address, but no registered email address (i.e. indicating the Tenant is not yet registered).

Use this list of Tenants and send a direct email from your email account encouraging the Tenant to accept the invitation to Property Meld.