Vendors can invite additional users to their Property Meld account. The New User will receive an email notification with instructions to complete the registration process.
NOTE: All communication and notifications regarding Melds or Meld Requests will go to all users under the Vendor account.
Step 1:
Click
and click User Management.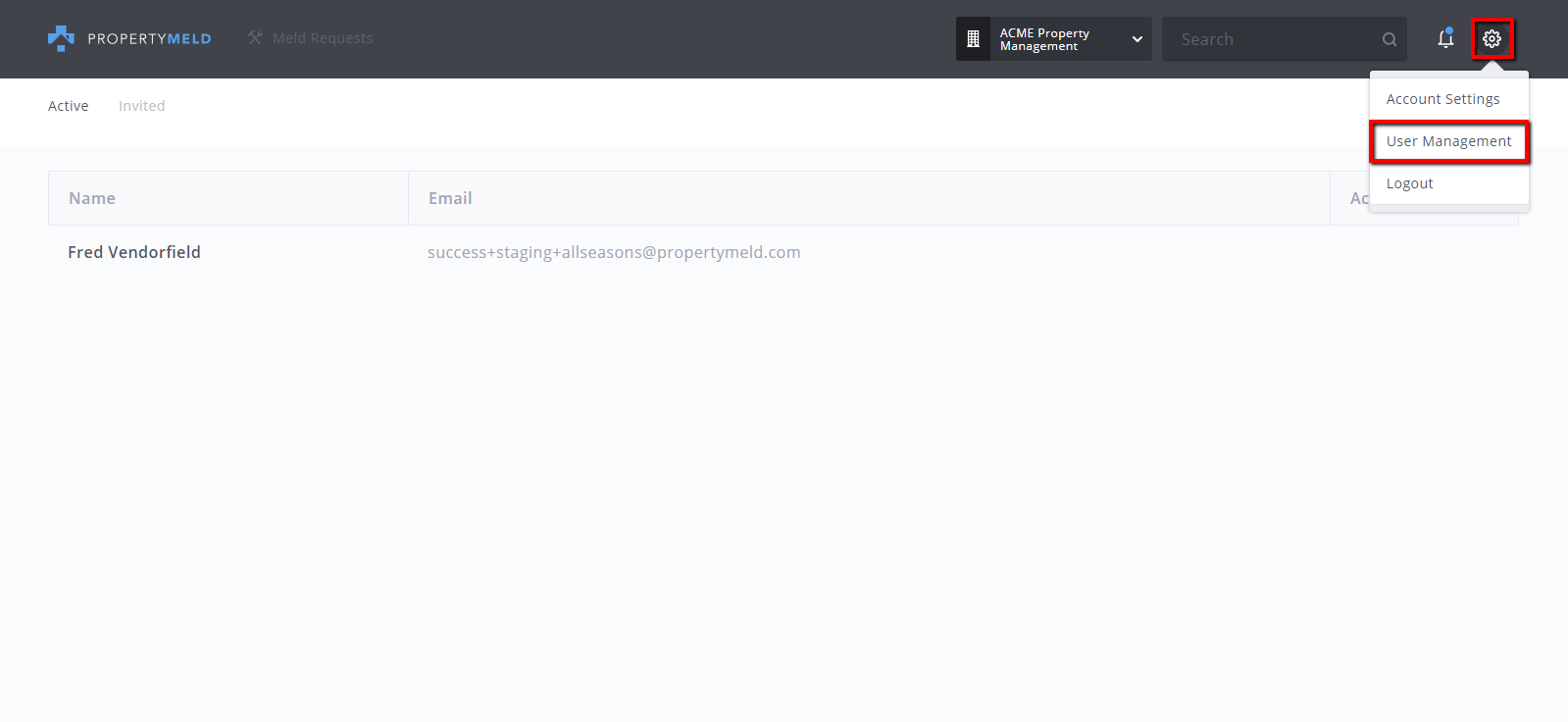 Step 2:
Click New User.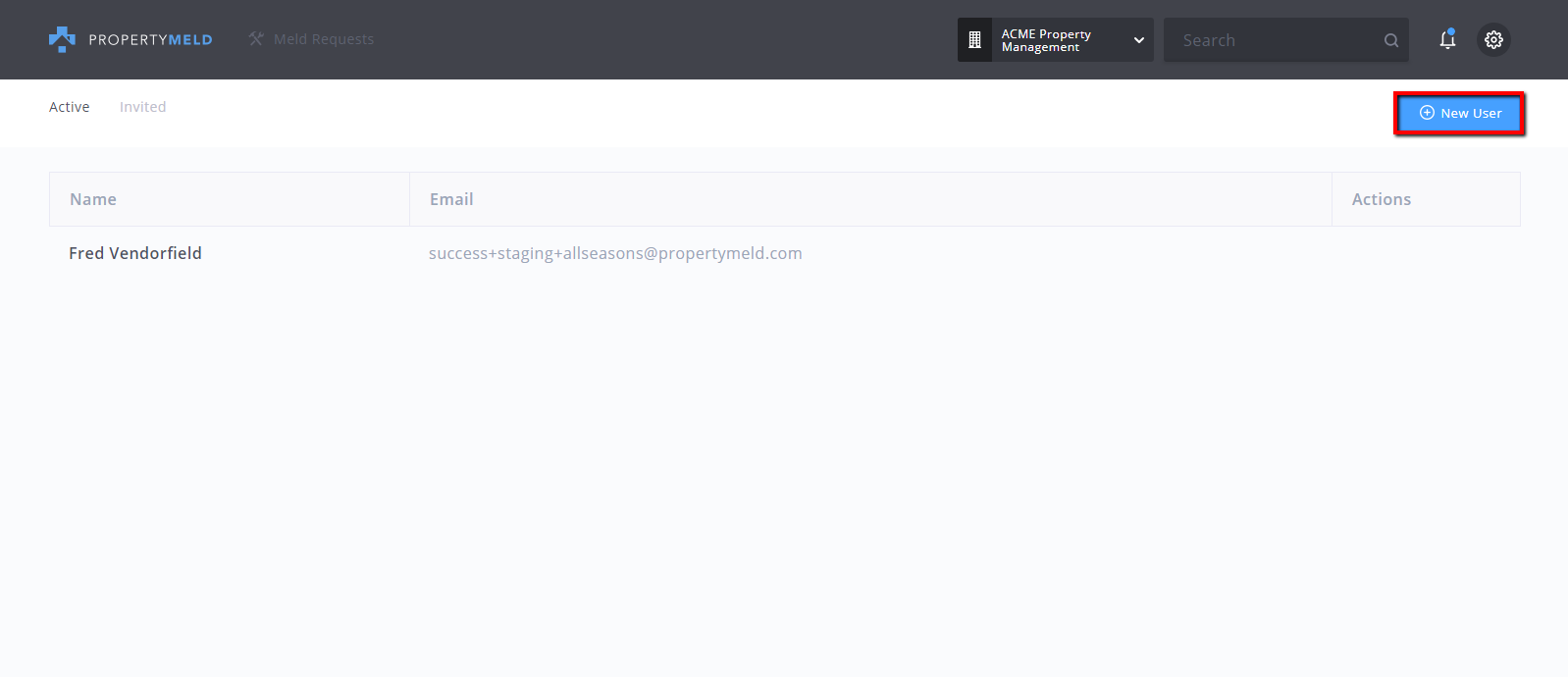 Step 3:
Complete Invite New User fields (including First Name, Last Name, and Email Address) and Click INVITE.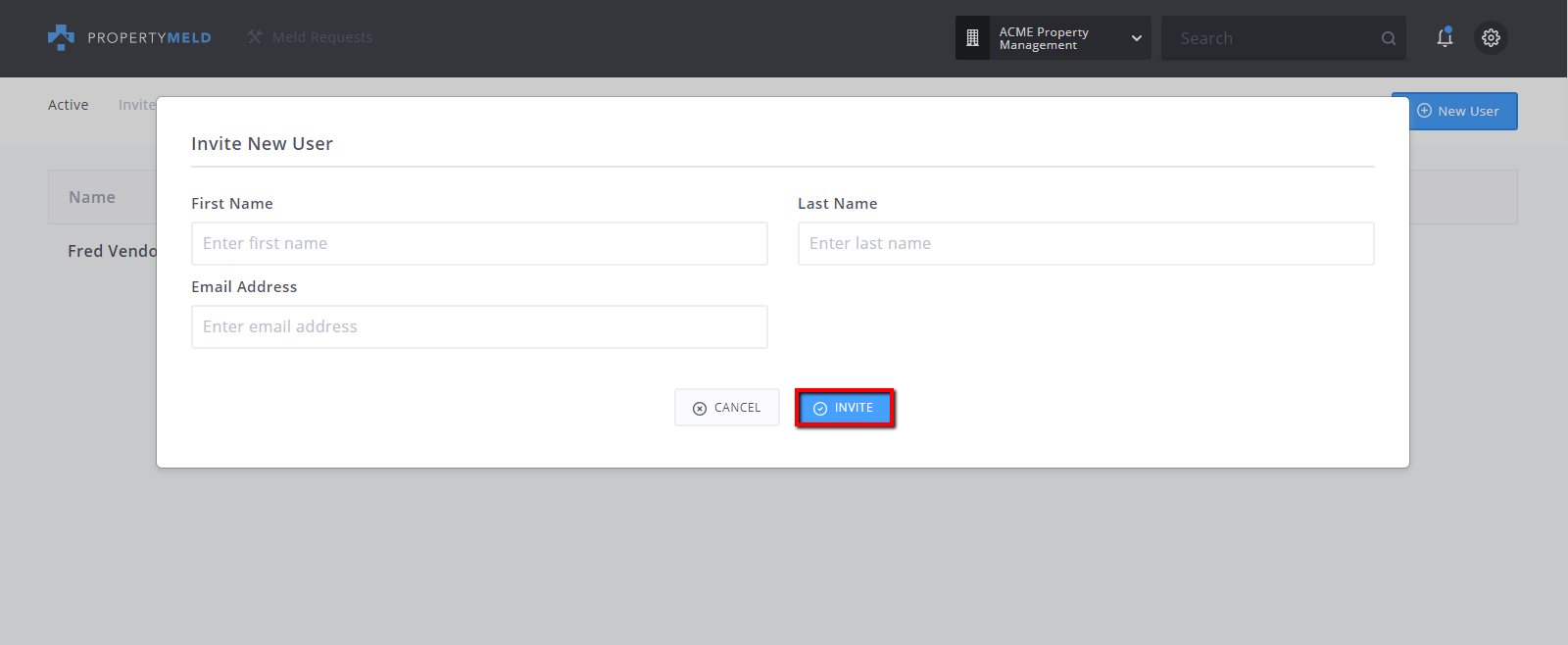 An invite has just been sent out to the new user, they can now accept and register!