Property Meld does not currently support localization or translation within the application.  With Property Meld being a web-based application, there are options available for configuring a browser to support the translation of the text on the webpage.  The following provides an approach for each of the popular browsers.  Google ChromeTM has the most straight-forward and best available mechanism.
Google Chrome™
Step 1:
Click Options
icon, click Settings.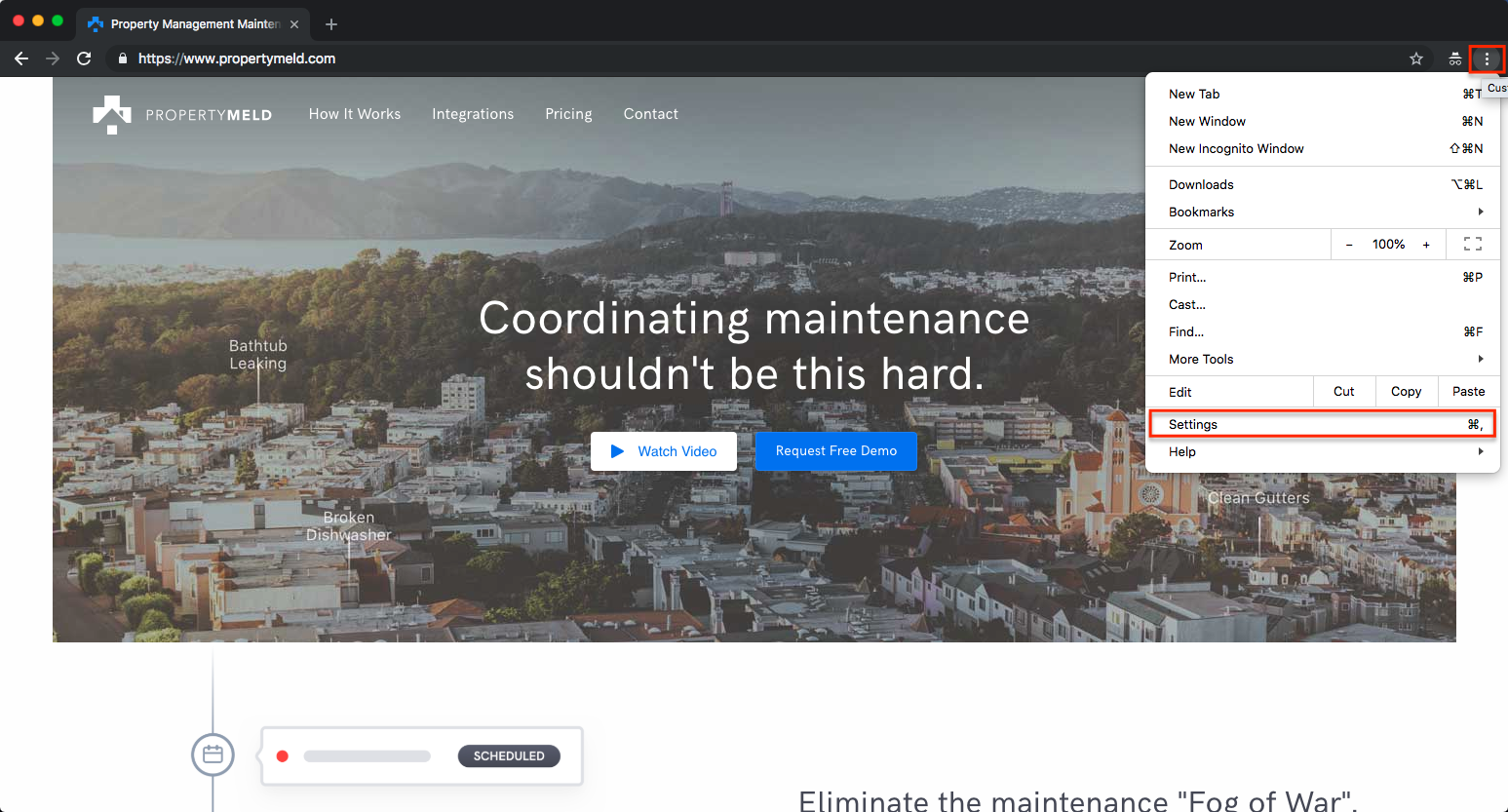 Step 2:
Click Advanced.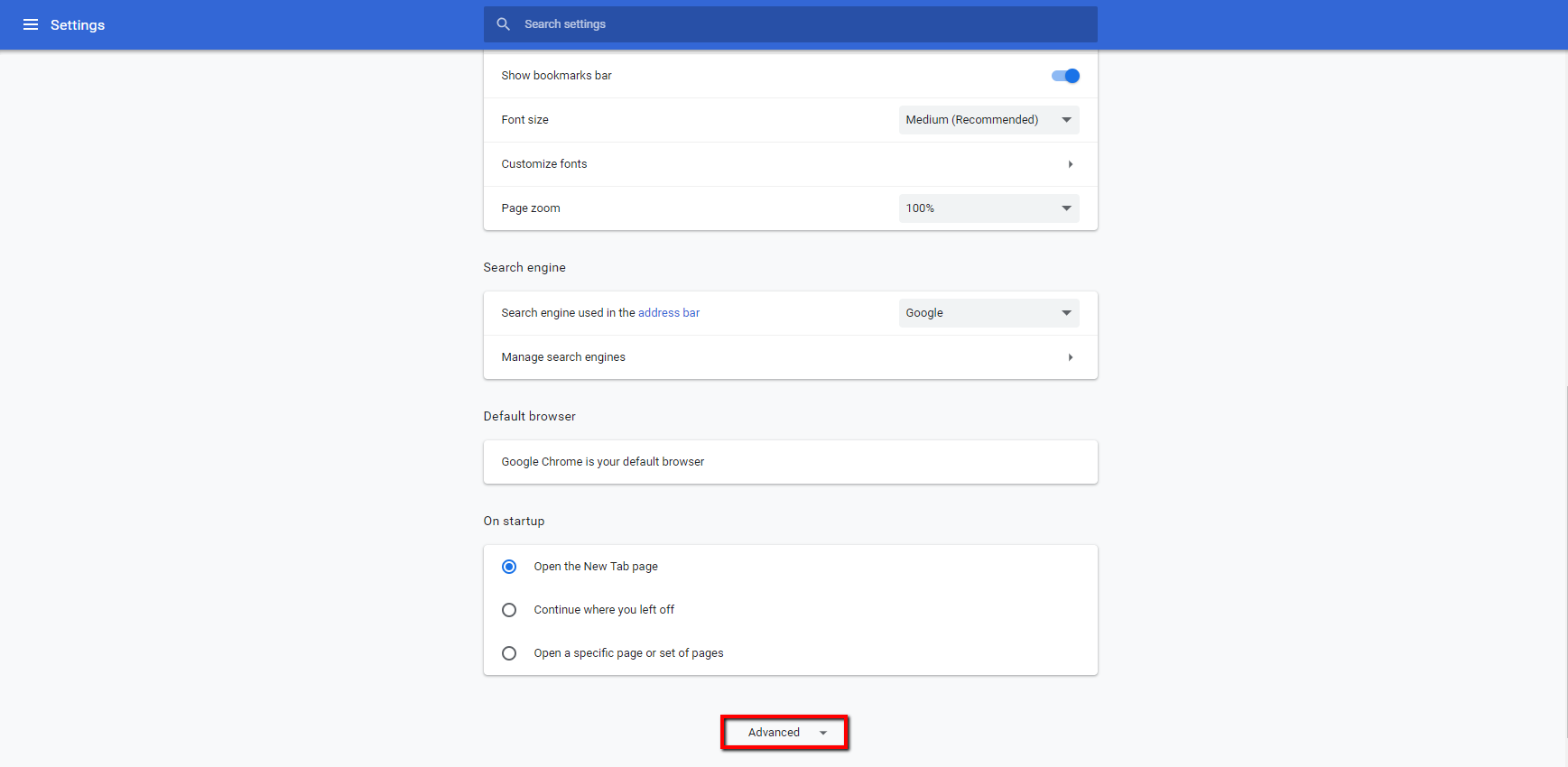 Step 3:
Scroll to Languages, click the arrow to expand the card and verify the default language is set to the language of choice. 
Set the Offer to translate pages that aren't in a language you read to the on position.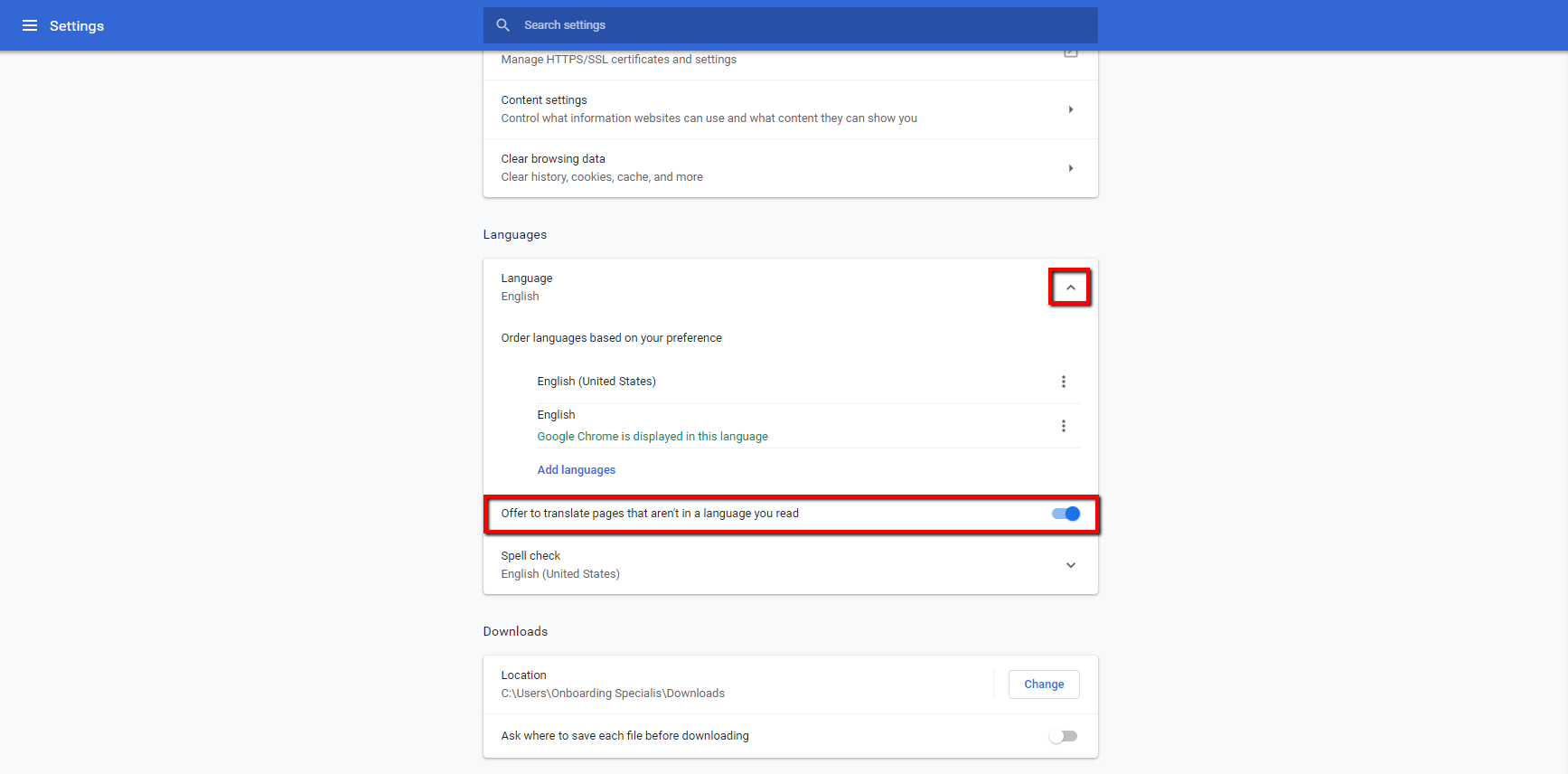 Firefox™
Firefox will need an extension to be able to translate languages.  The best option available is Google Translate.
Microsoft Edge™ or Internet Explorer™
Any Microsoft browser requires the use of Microsoft Translator, but that will require copy and paste.
Alternatively, use Microsoft Translator for Edge to translate websites; however, this only works for Microsoft Edge and not any version of Internet Explorer.
Safari™
Safari users (specifically on mobile devices) must also download Microsoft Translate to effectively translate pages from English to other languages.