Once a Tenant is added in Property Meld, the Tenant needs to be invited to participate in submitting Melds.
Use the following steps to invite multiple Tenants all at once. This probably means you are on your way to starting Property Meld. Congratulations and get ready to start Melding! For more information on helpful tips in the beginning of your Meld journey look here.
Step 1:
Whether Tenants were recently added manually or imported, click Tenants, then click Active.
NOTE: The filter toggle has the following descriptions.
Registered - Invited Tenants who have completed the user account setup.
All - Both Registered and Unregistered Tenants.
Unregistered - Invited Tenants who have not completed the user account setup.
Select the All or Unregistered filter to select multiple Tenants for this step.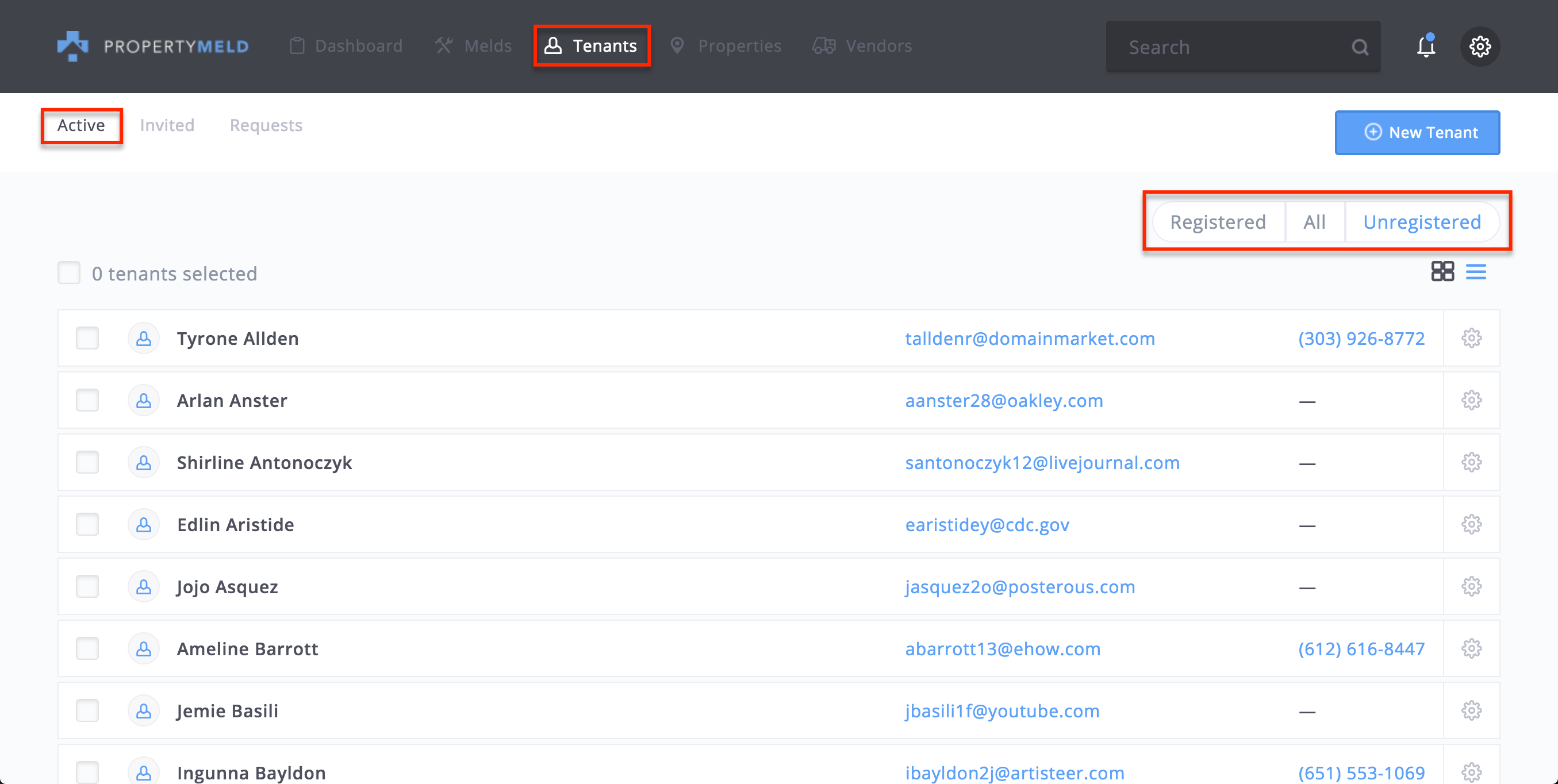 Step 2:
Using the checkbox next to the Tenant row in the list view (or on the Tenant card from the card view), click to select multiple Tenants.
NOTE: When toggling between the filters or pages, the selected Tenants will remain selected.
To select all Tenants click Select all (#) tenants.
Review the selected Tenants and click INVITE TENANTS.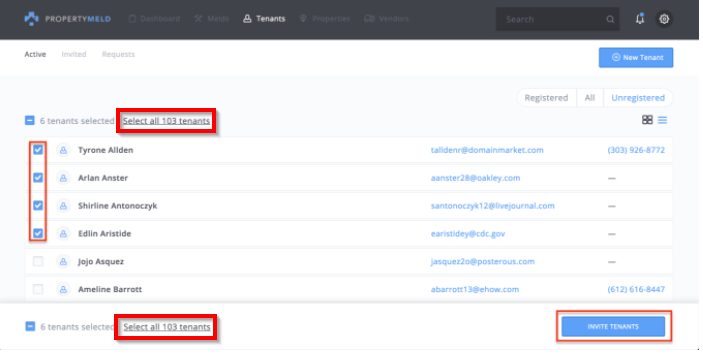 Step 3:
The Bulk Invite Tenants confirmation dialog will be displayed summarizing of the selected Tenants which will and will not be sent an invite.
Click SEND (#) INVITES.
NOTE:
If a Registered Tenant has been selected, the Tenant will not be re-invited.
Clicking CANCEL will dismiss the confirmation dialog and return to the currently selected list of Tenants.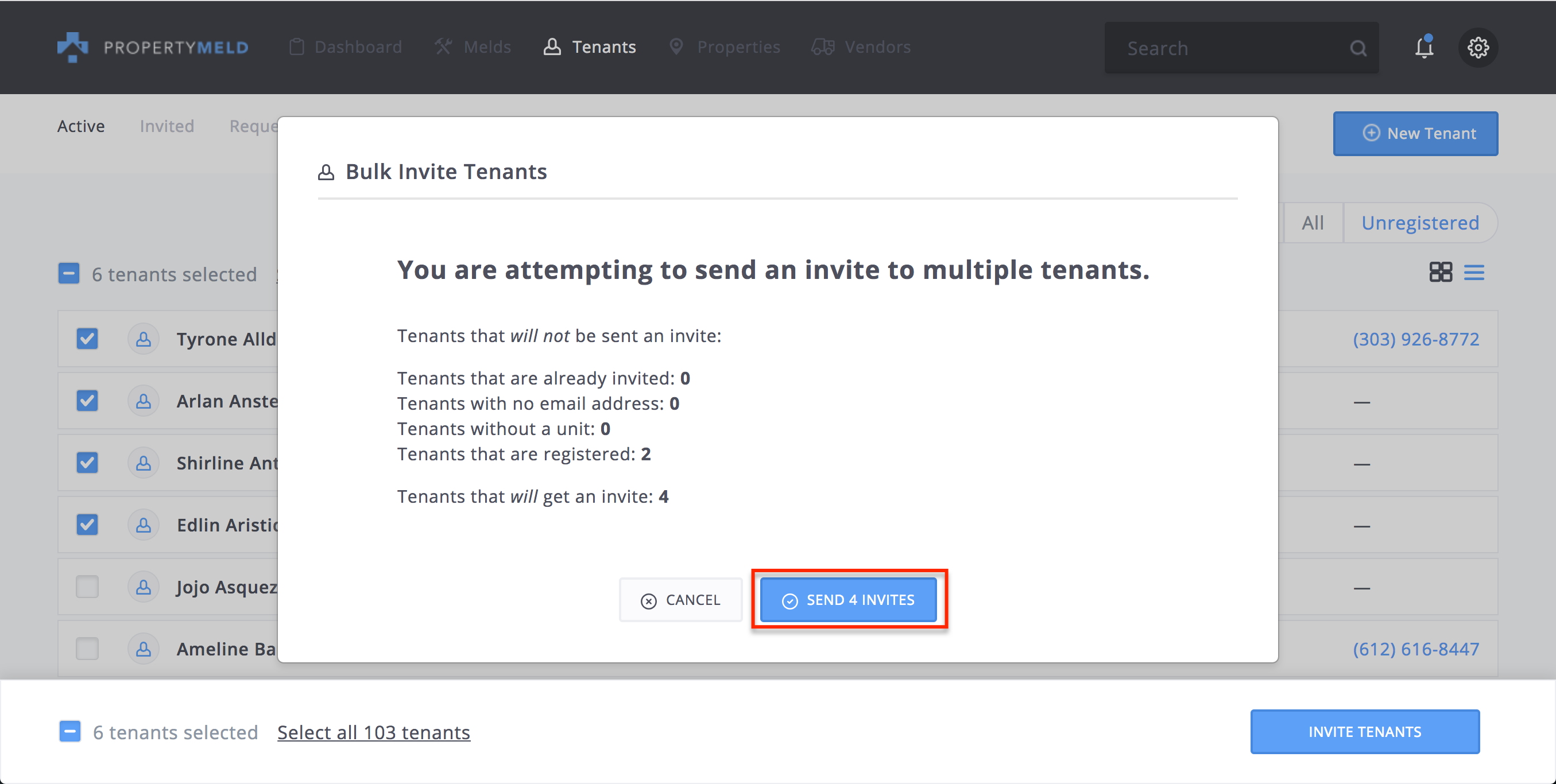 Your residents will then receive and email that looks like this automatically on invite: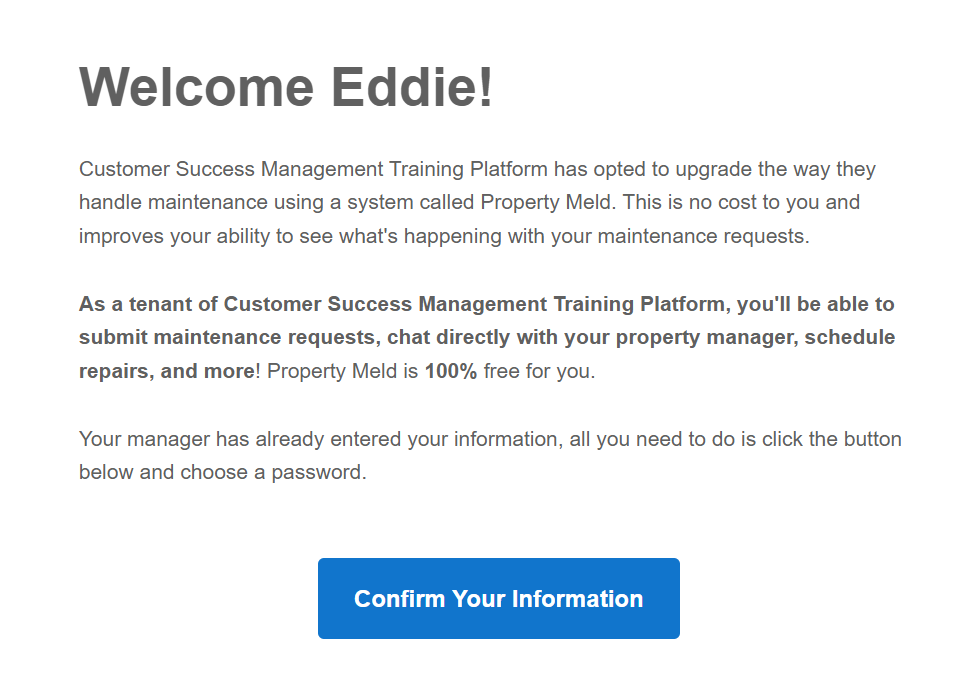 We also recommend sending communication to the residents around the same time you get these invites out. Look here for some guidance on what to send.