This article will cover how to create and utilize Reminder(s) on a Meld.  The Reminder notifications will be sent by email and will also appear as in-app notifications.
Create Reminder
Step 1:
From a Meld you would like to add a Reminder, click Reminders.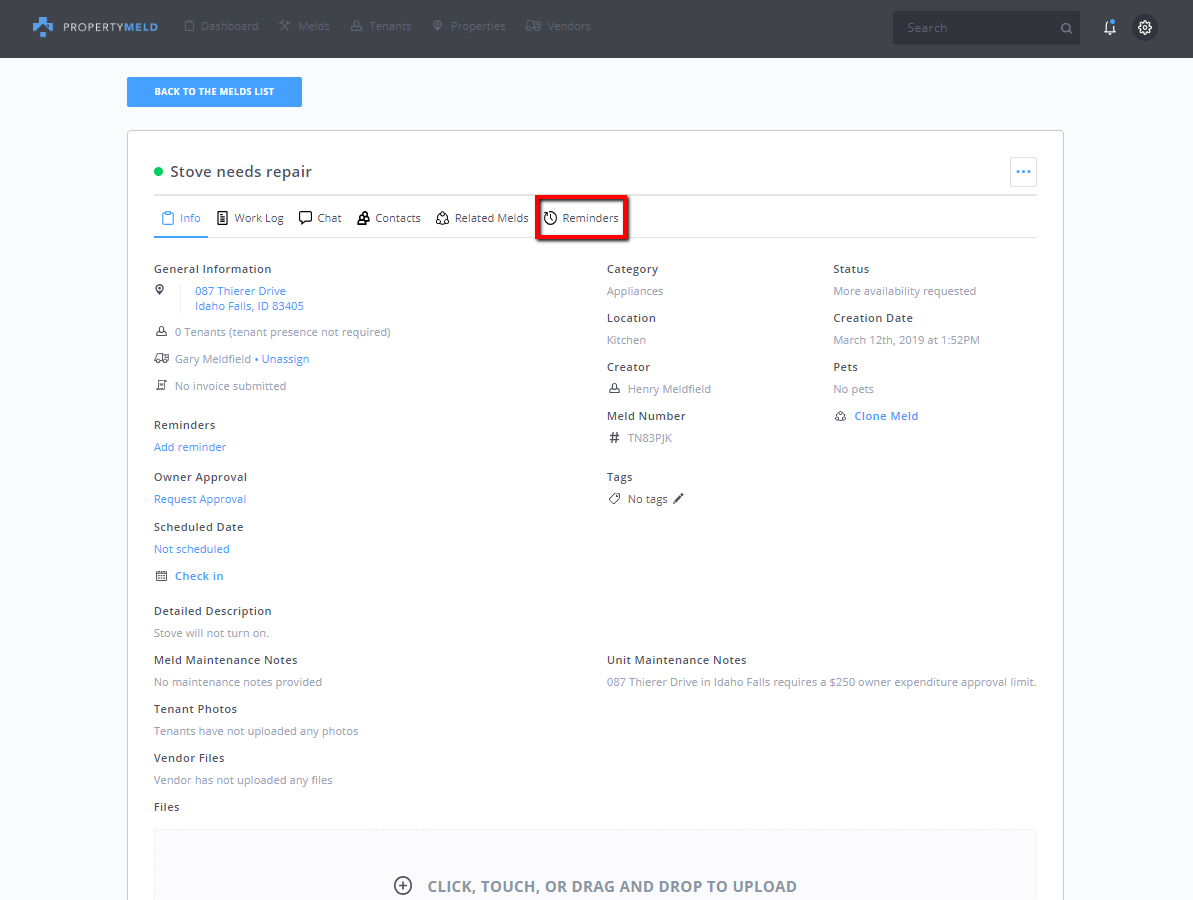 Step 2:
Click ADD REMINDER.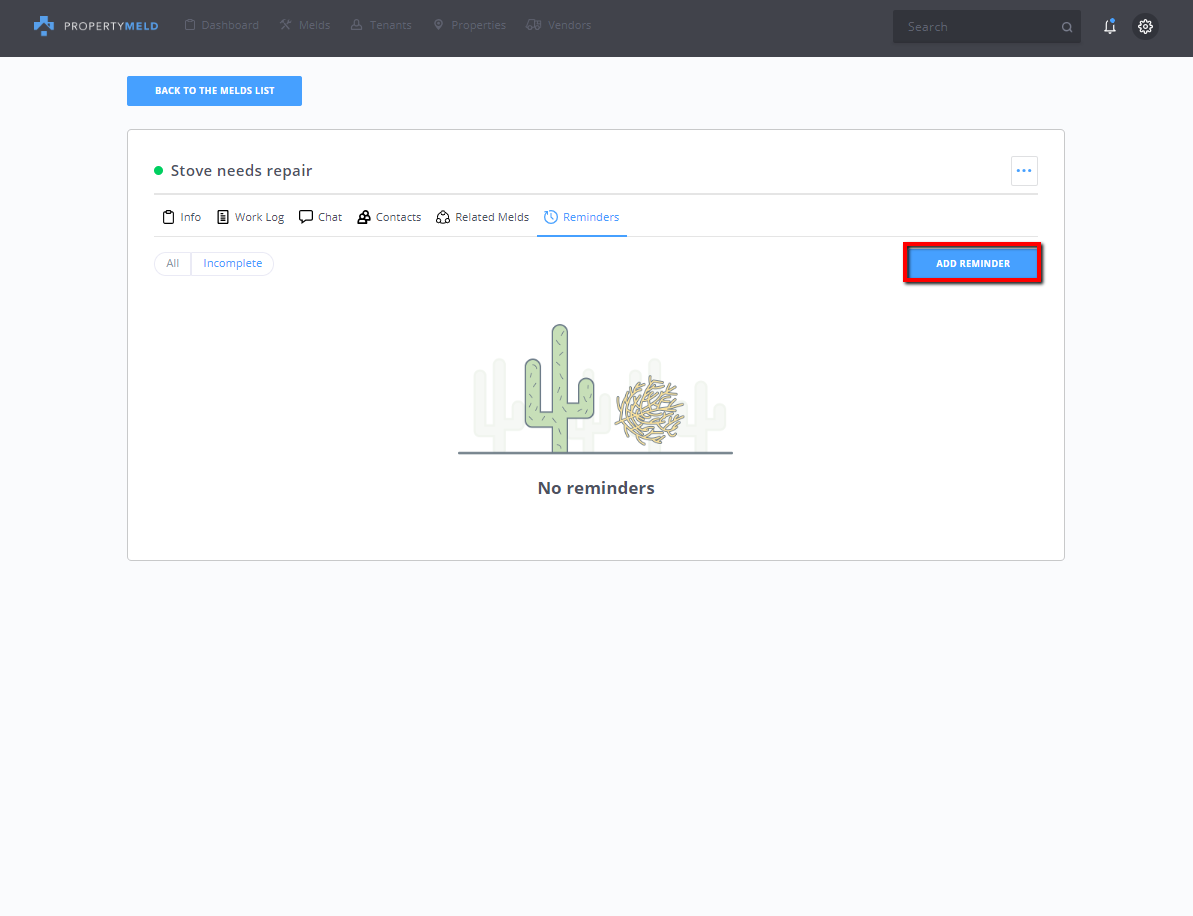 Step 3:
Enter the Title to be displayed in the reminder notification.
Select the Due date and for quick entry, click the 24 hours or 1 Week links next to the Due date field.
Select Assignees (1 or more) that will receive the notification and for quick entry, click Me link to add yourself.
Click SAVE.
Step 4:
View all Reminders on a Meld to see what's been completed and what's overdue.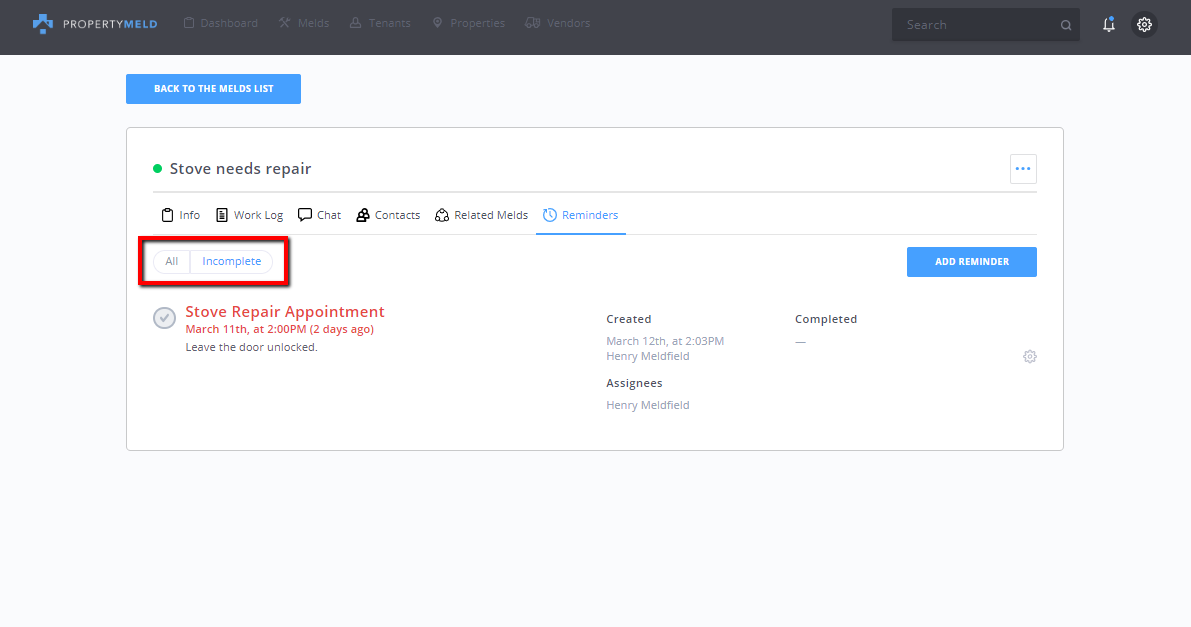 Edit or Delete Reminder
Step 1:
Click Melds and click a Meld with a Reminder.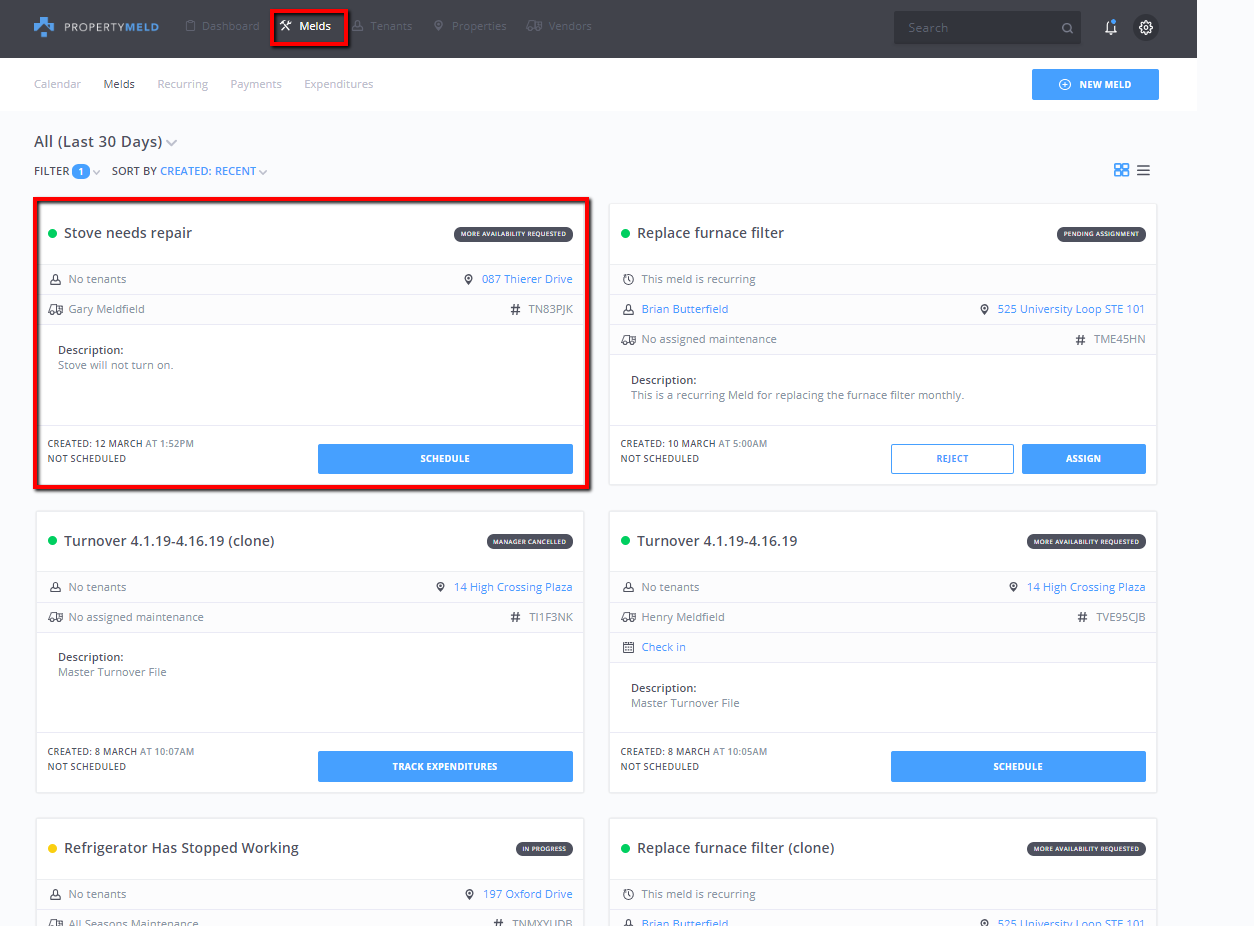 Step 2:
Click Reminders.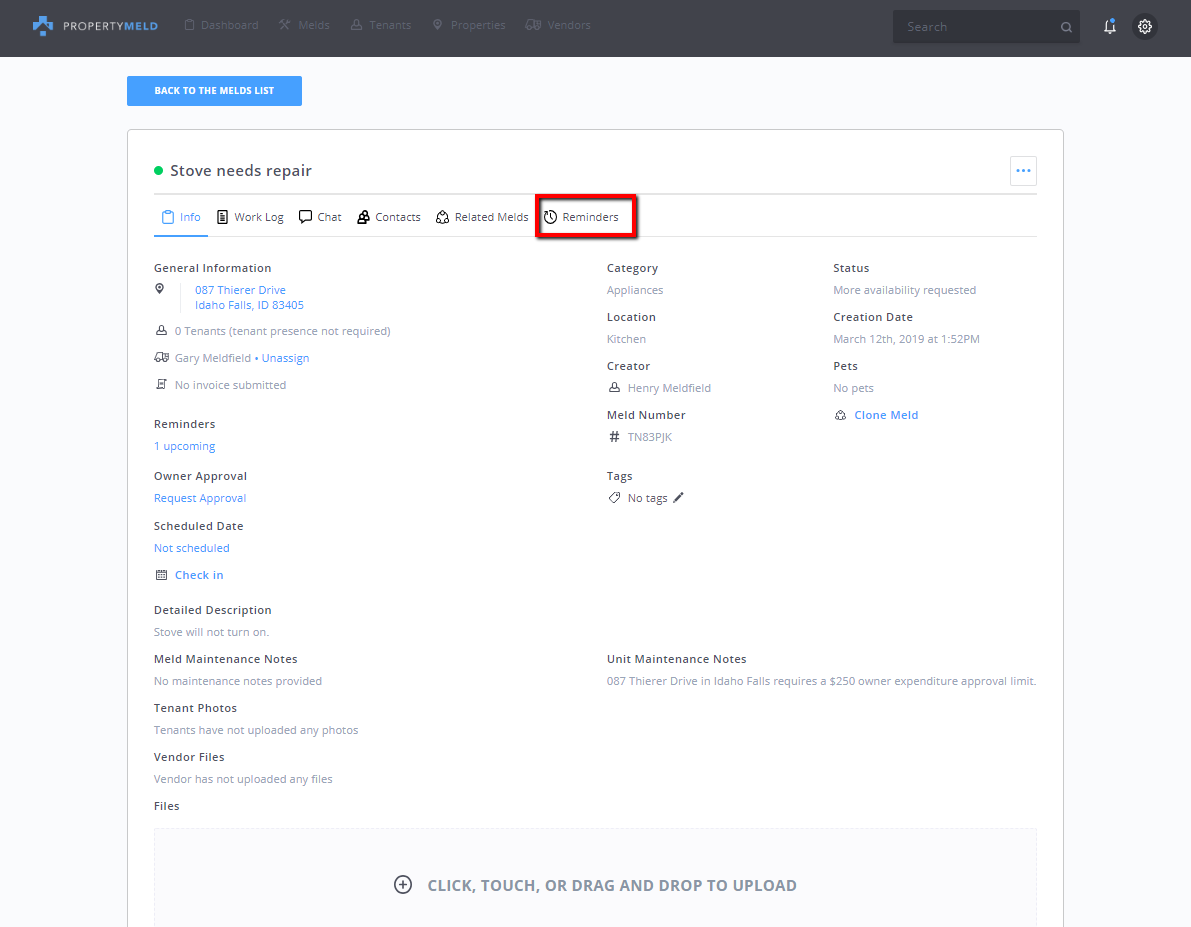 Step 3:
Click

 to Edit or Delete the Reminder.
To update the Reminder as Complete, click the checkmark next to the Reminder.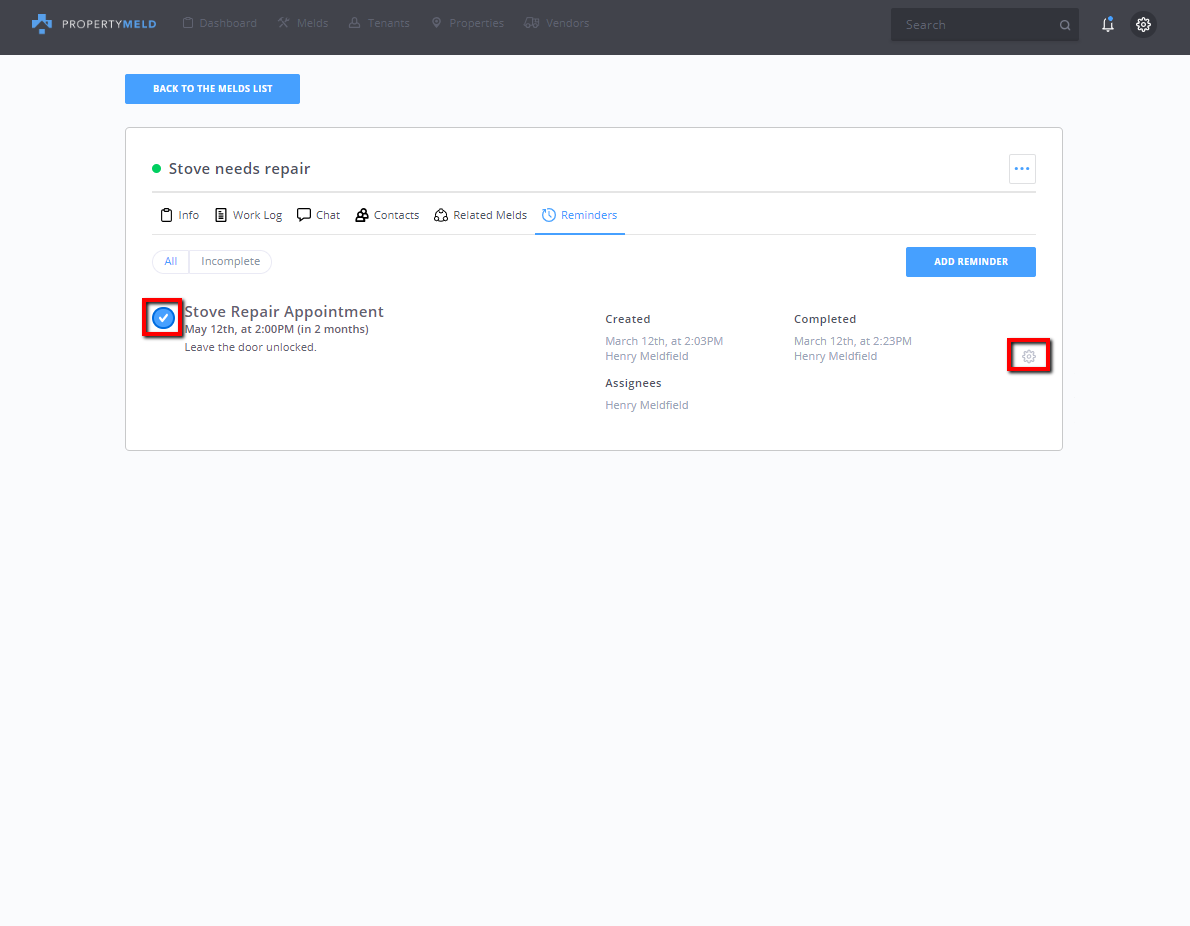 Create a Filter for Reminders
Step 1:
Click on any current filter on the Dashboard and click the dropdown.
Click Add Filter.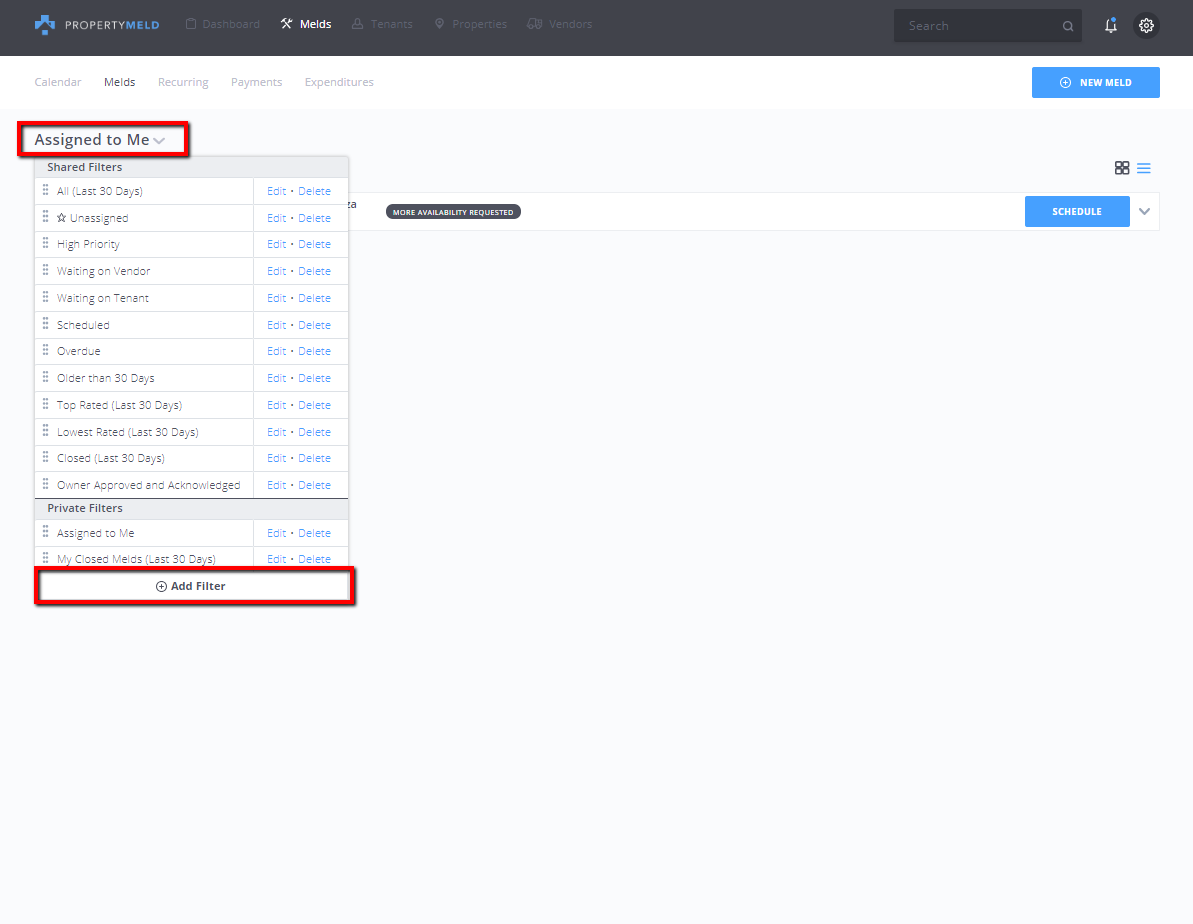 Step 2:
Click Filter dropdown.
Check the box next to Reminders and select an option for the Filter, ex. Today or Tomorrow.
Click SAVE.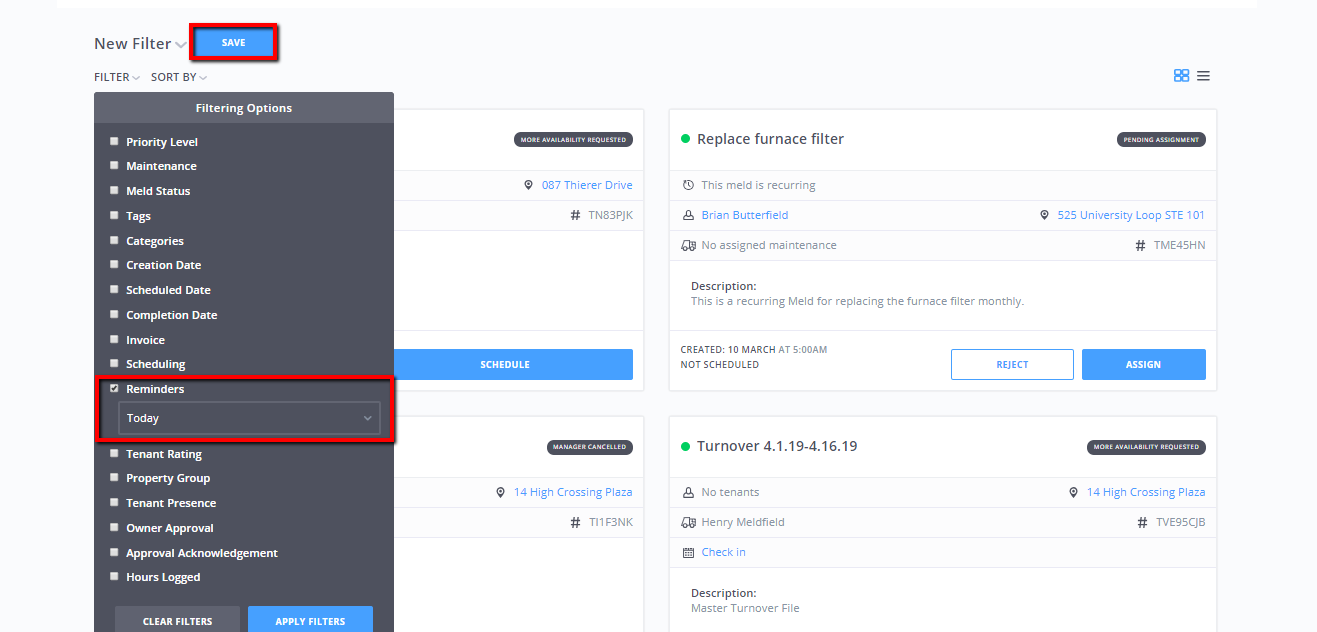 Step 3: 
Select Create new filter.
Enter a Name, ex. Reminders Due Today.
Click SAVE FILTER.
NOTE:  For more information on Filters, please refer to How to Customize Filters and Dashboard.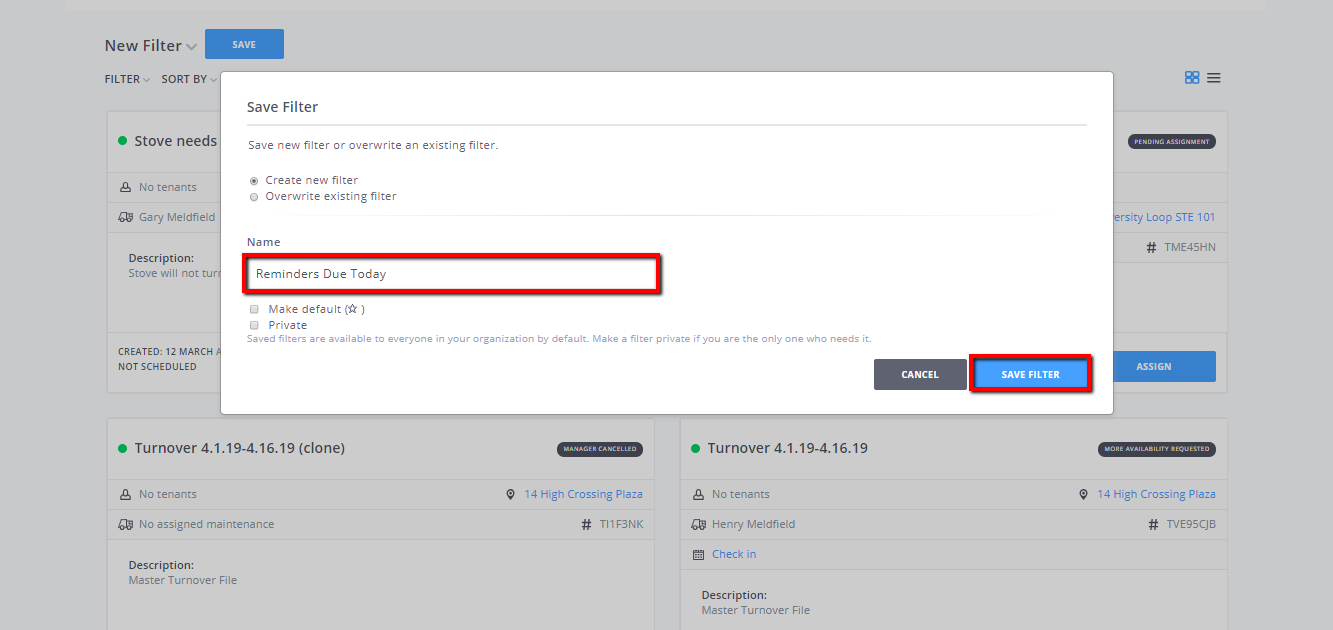 Step 4:
Reminders Due Today is now a Filter accessible and viewable on the Dashboard.