In some situations, it may be necessary for a Property Manager to have access to multiple management accounts. Admins can send invites to new users and select the role (Admin, Agent or Maintenance) they will play within Property Meld, even if the invitee is already registered with a different management account. For information about creating a custom role, please refer to this article.
This article will outline the steps required to register a Property Manager to a new management account.
NOTE: The recipient of the invitation must already be logged into their account prior to acceptance in order to link the Management accounts.
Step 1:
Click

then click User Management:

Step 2:
Click New User:

Step 3:
Select the user role and complete the details for the user who is going to be linked to this account:

Step 4:
Click Invite: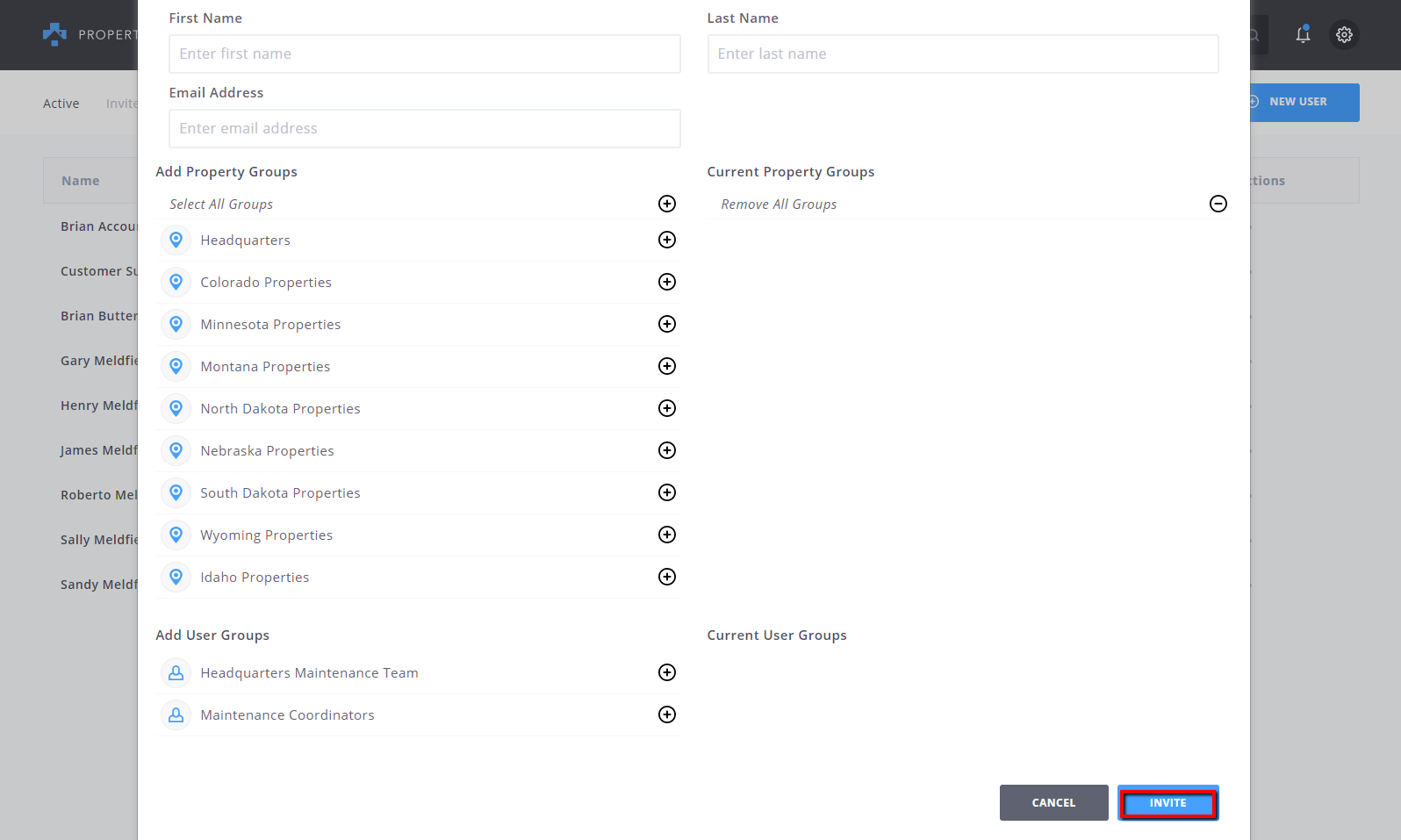 Note: After the above is complete, the new user will receive an invitation in their email.
Step 5:
From email click Confirm Your Information: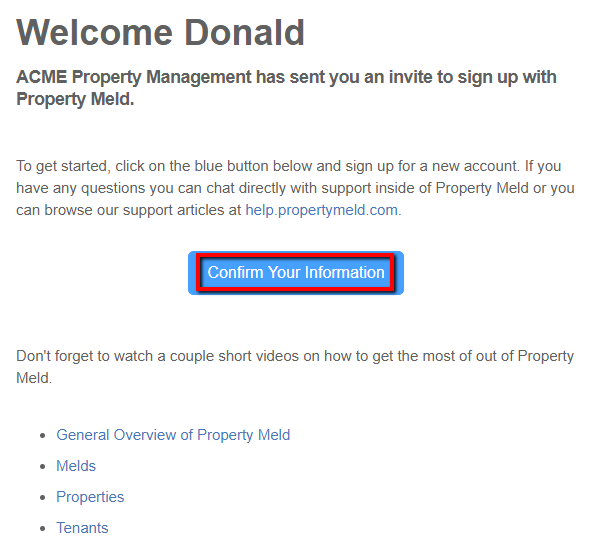 Step 6:
Click on Connect to confirm that you want to connect with the other management account: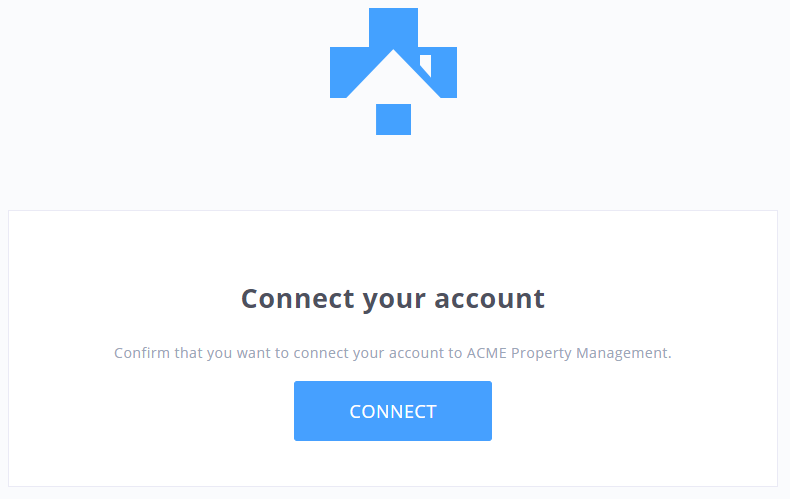 Step 7:
Toggle between your two management accounts by clicking the drop-down menu highlighted below: