The User tab in Account Settings will allow you to change your Name, Email, Phone(s), and Password.
Step 1:
Click 
, then click Account Settings.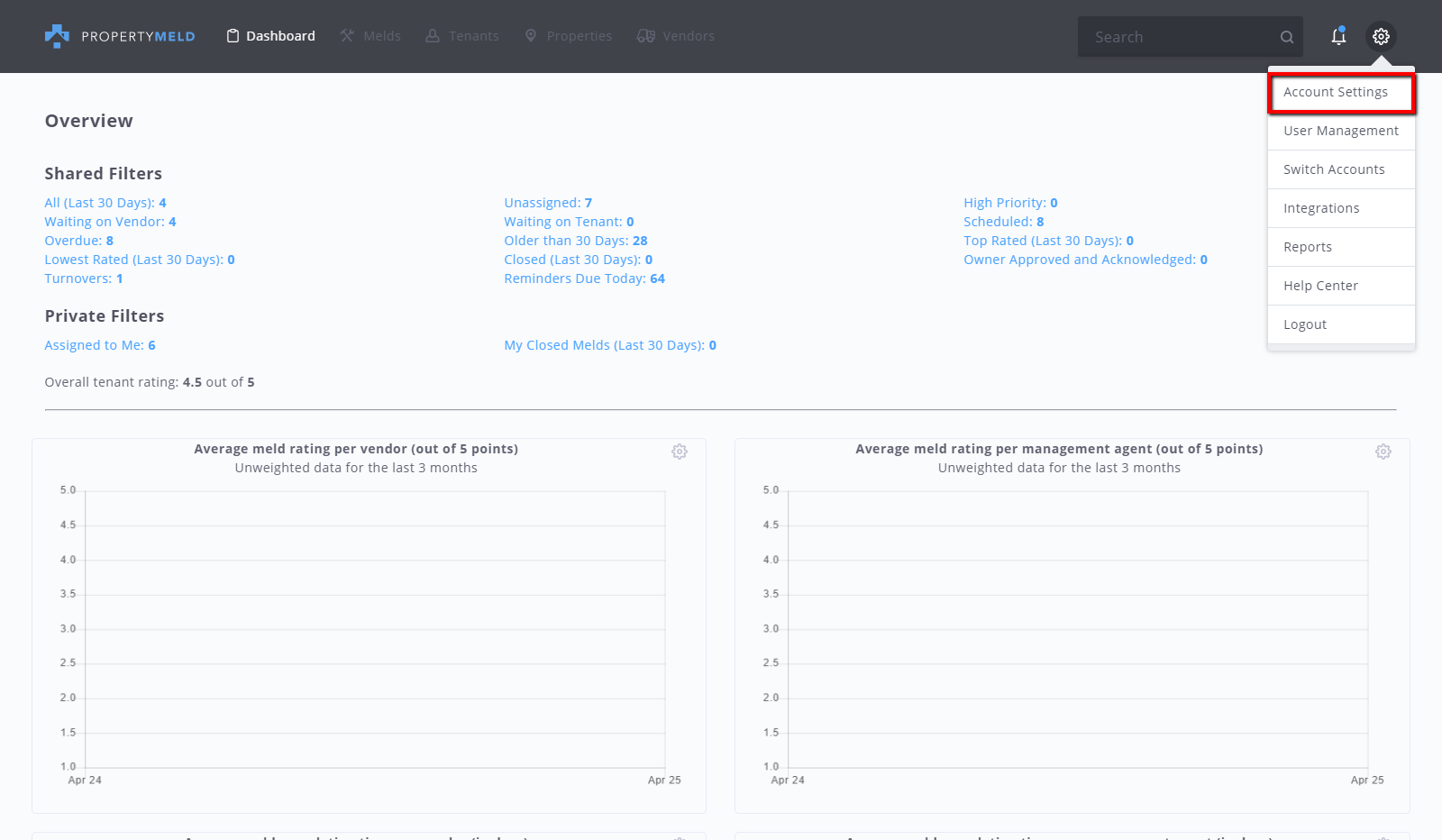 Step 2:
Enter your Current Password.
NOTE:  You do not need to enter your Current Password to edit your phone number(s).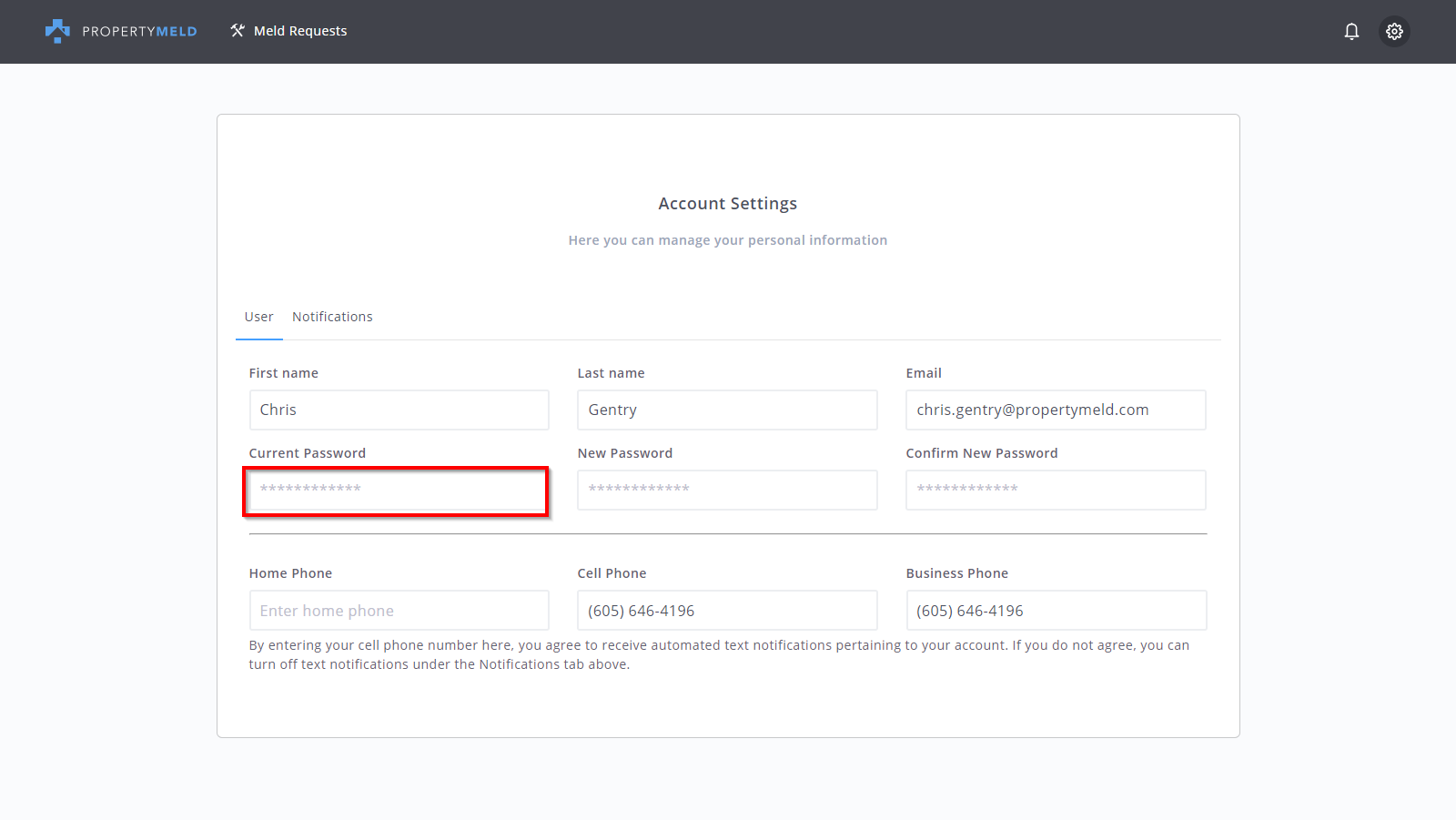 Step 3:
Update your password or contact information.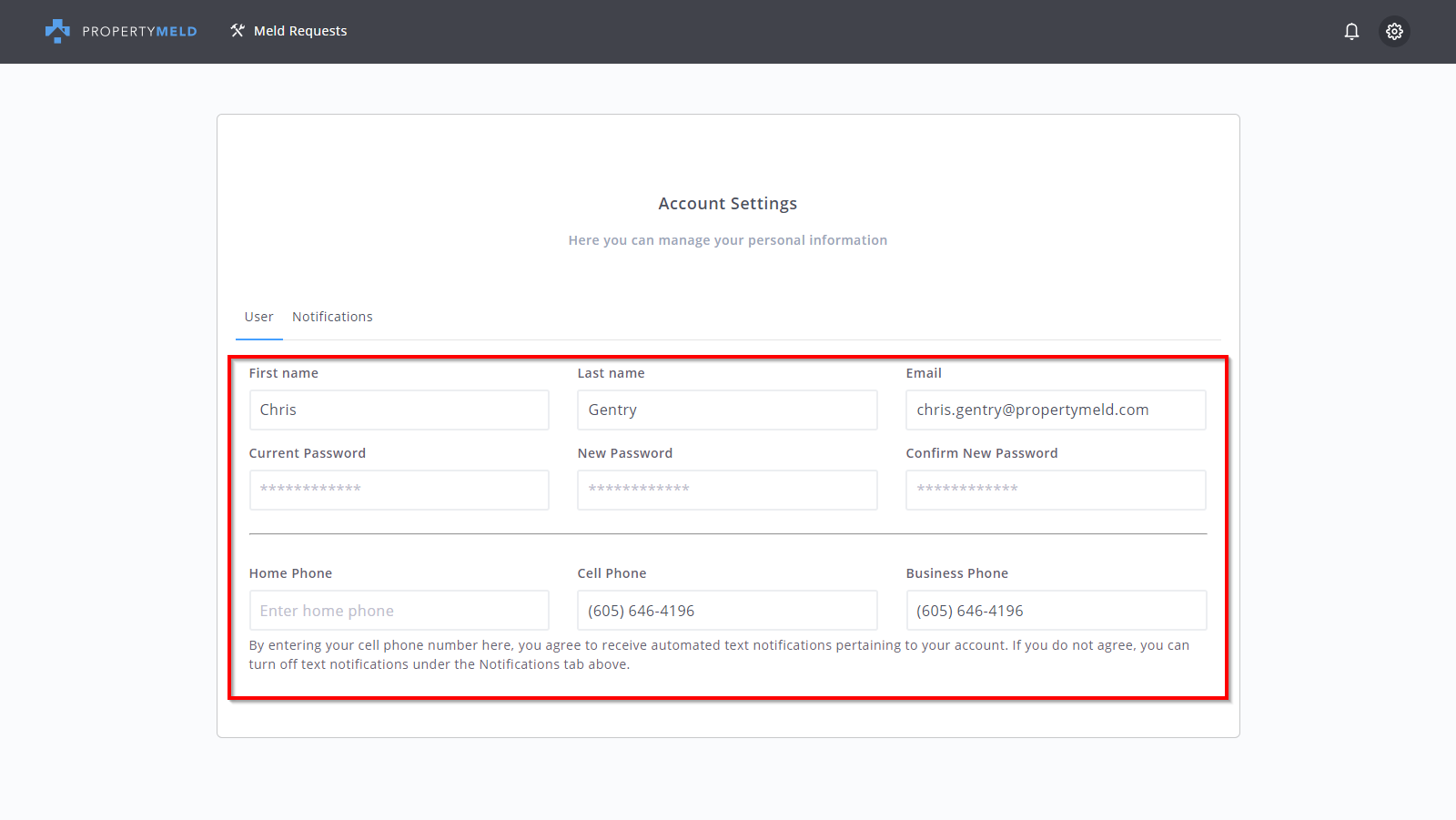 Step 4:
After making the changes, click Save.