This article demonstrates how vendors can switch between English and Spanish, their preferred languages, to facilitate smooth communication within a meld. The content is divided into two sections, offering step-by-step instructions on changing the preferred language to Spanish for users accessing the Meld platform through both mobile and desktop applications.
Step 1:
As a Vendor, you have the ability to switch between English and Spanish for your preferred language when sending and receiving chat messages within a meld.
Mobile View:

Desktop View:
NOTE: The above screen will only be displayed when you access your account for the first time.
Step 2:
After you have selected your preferred language, you can switch back by navigating to your Account Settings.
Click on , then click Account Settings, then navigate to Language and choose your preferred language and Save changes.
Mobile View:

Desktop View: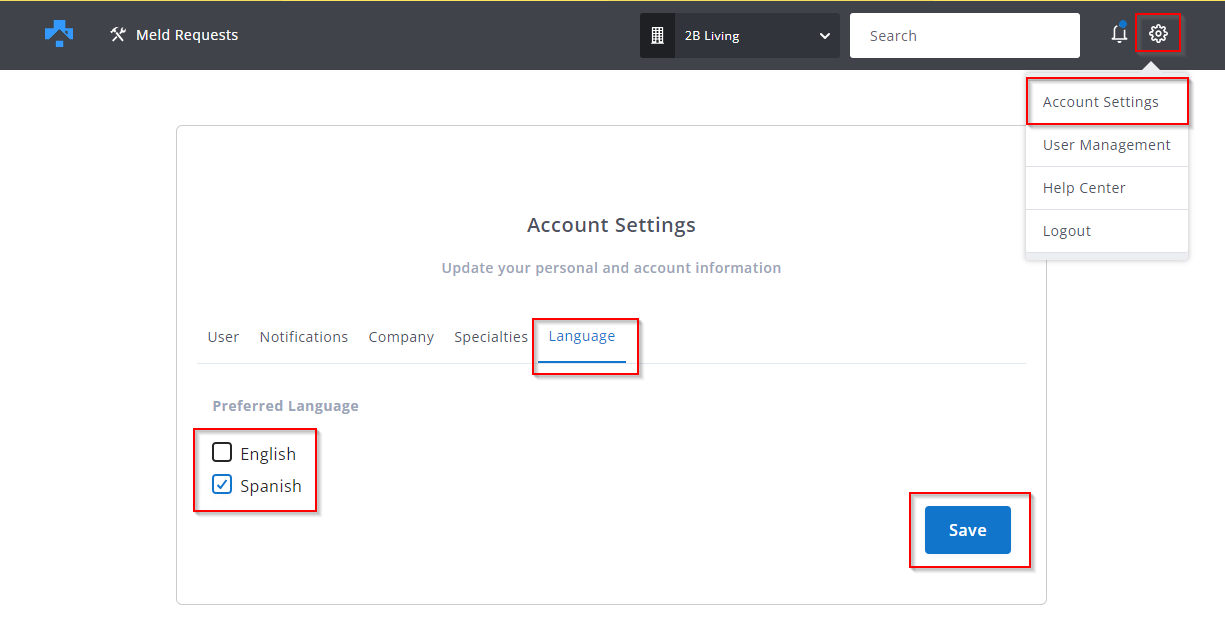 Step 3:
Upon choosing Spanish as your preferred language, navigating to the chat function within a meld reveals an option beneath chat messages to translate them into Spanish. Simply click on this option to instantly translate the message. If you wish to revert the message to English, a 'Cancel' button allows you to effortlessly switch it back.
Mobile View:
Desktop View: