As the property manager, refer to the article below for instructions on how to edit the personal information of an existing owner.
Step 1:
Click Properties, then click the Owners tab, then click on the owner card of the owner you wish to update information for.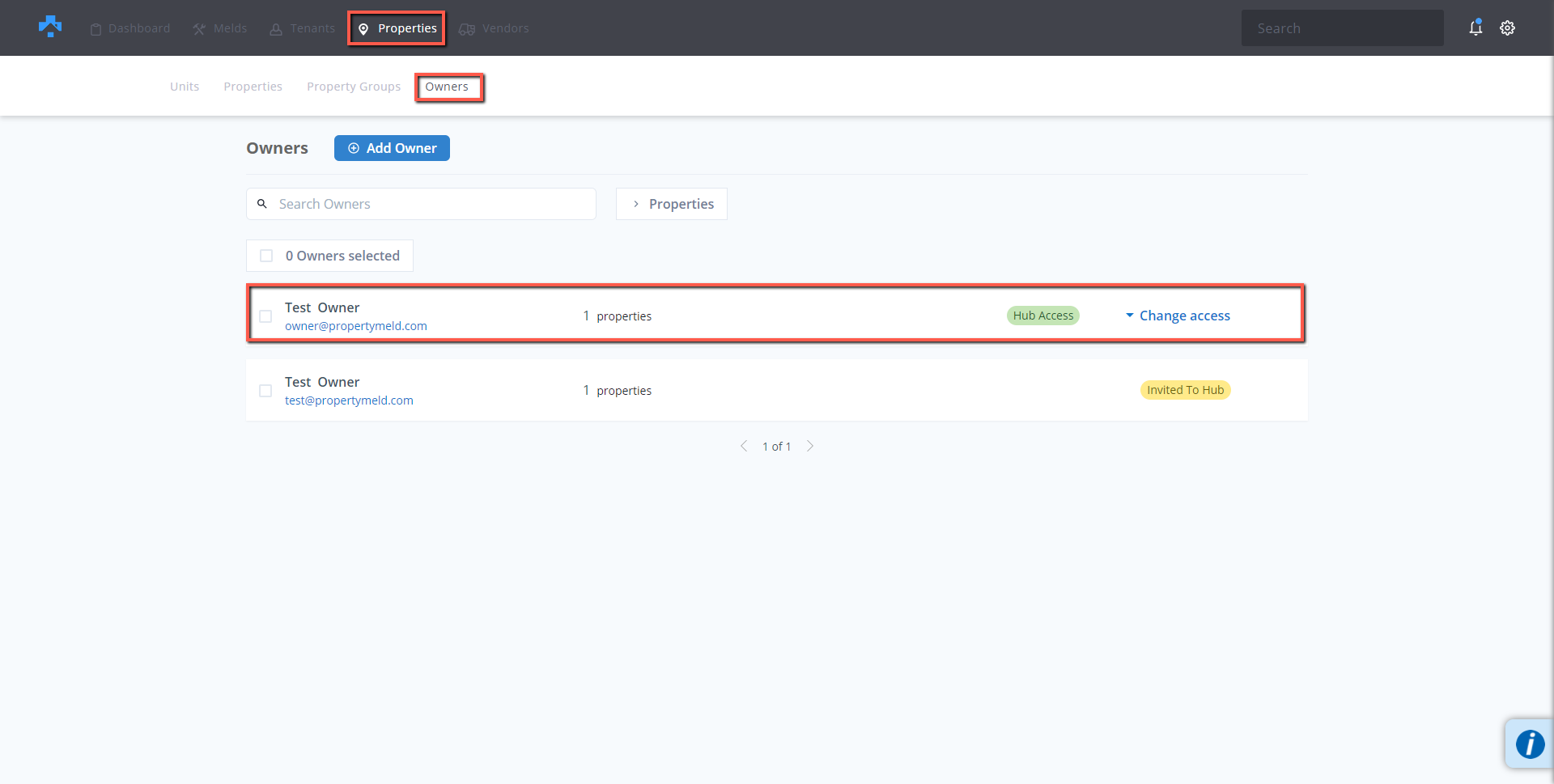 Step 2:
Click

, then select Edit.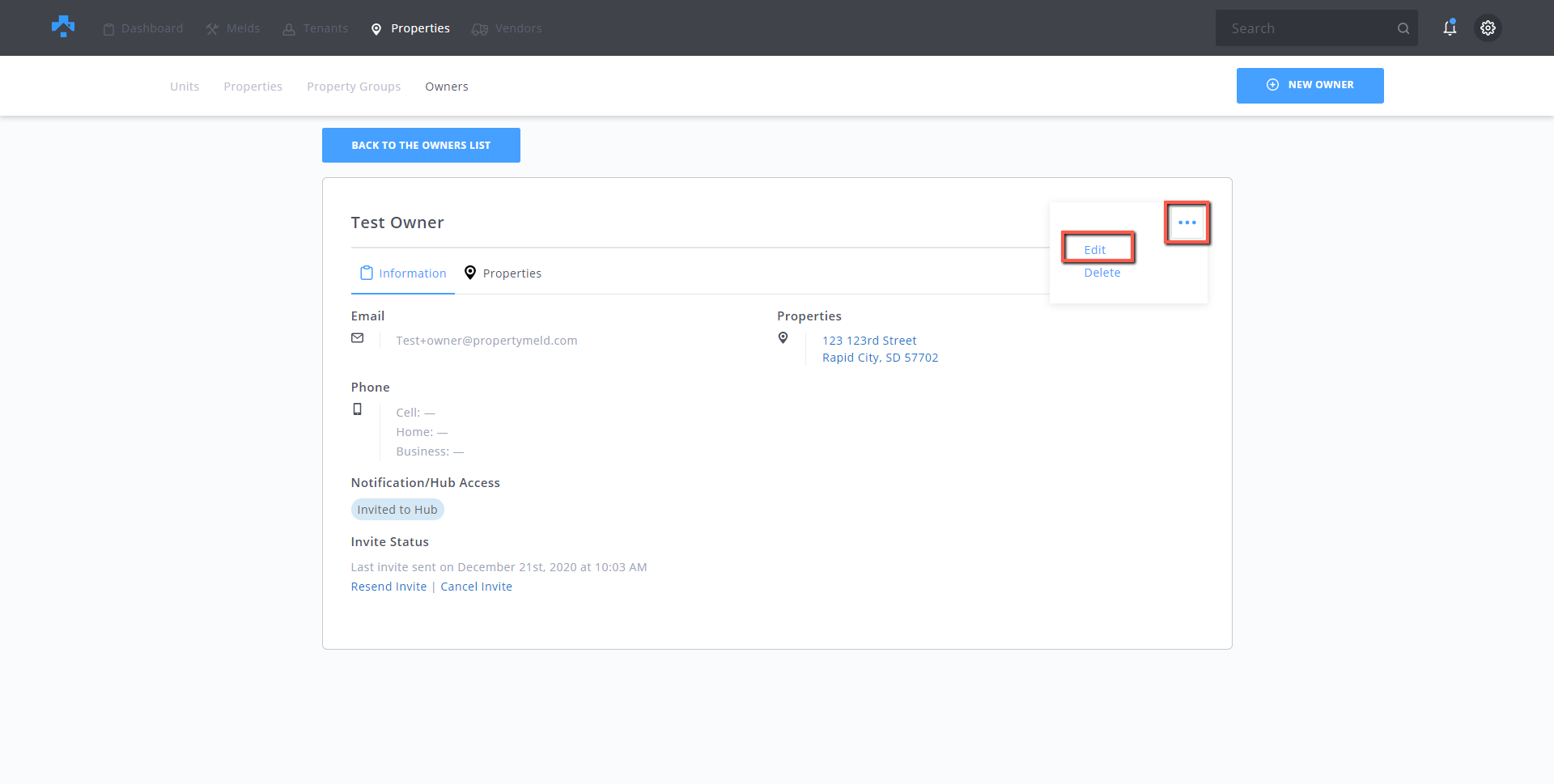 Step 3:
Make necessary changes to the owner's information, then click Save.
NOTE: The First Name, Last Name, and Email can be changed, but cannot be removed as they are required fields.