It is a best practice to clear any unneeded messages from the Message Dashboard. Frequently clearing messages prevents the dashboard from becoming cluttered and unmanageable.
To clear the message notification, click Dashboard, then click Messages, then click the x.
NOTE: Once cleared from the Messages Dashboard you can view the cleared chat notifications by going to the Meld under the Meld History tab and clicking Chat. Once opened, all previous chat history will show in the chat window.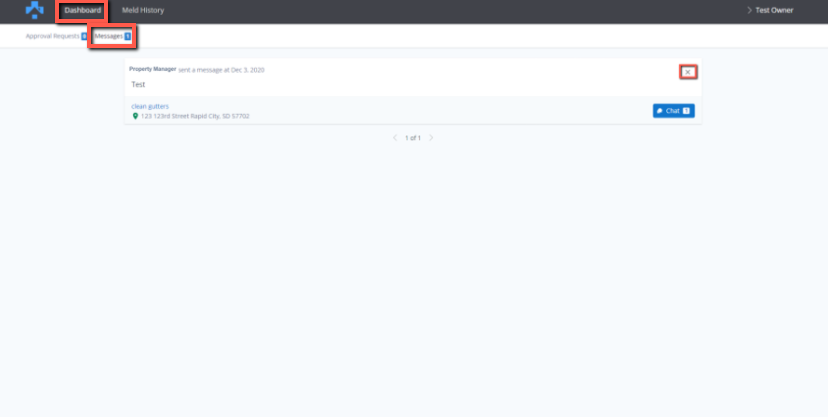 If a notification was dismissed in error, click Undo on the green pop-up box in the bottom middle of the screen.