As an owner, refer to this article for instructions on how to update user profile information (including email and cell phone) and manage notifications.
Click the

icon next to your name, then Account Settings.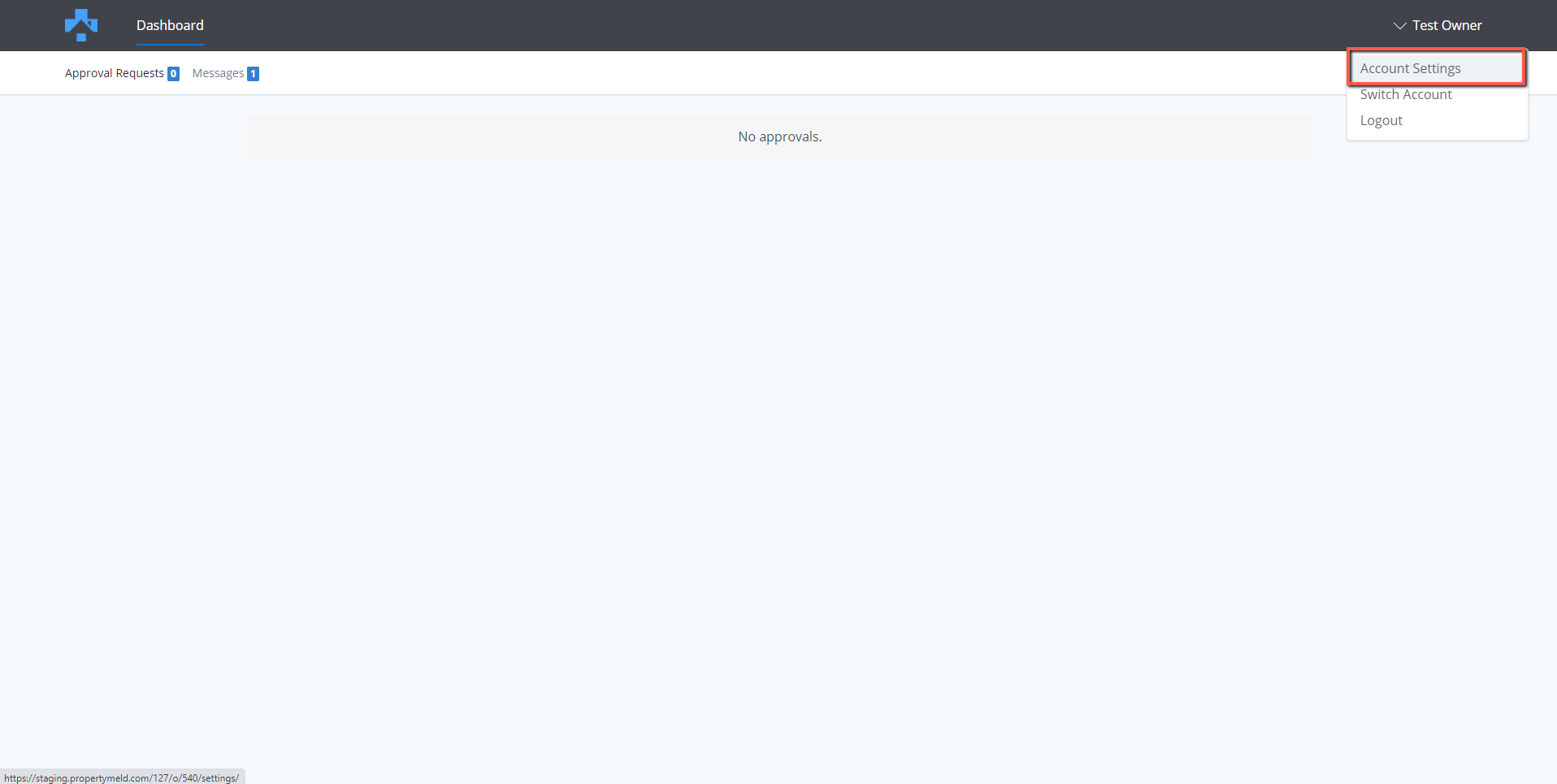 User Information
Click the User tab to view your specific user profile information including first name, last name, email address which is used for email notifications you have configured to receive, and cell phone number that is used to send text message notifications. Please note the opt-in message under the phone number fields. Your cell phone number is not available or shown to a tenant directly.
NOTE: The information displayed on this page can be updated at any time, but to save changes to name or email address you will need to enter your current password.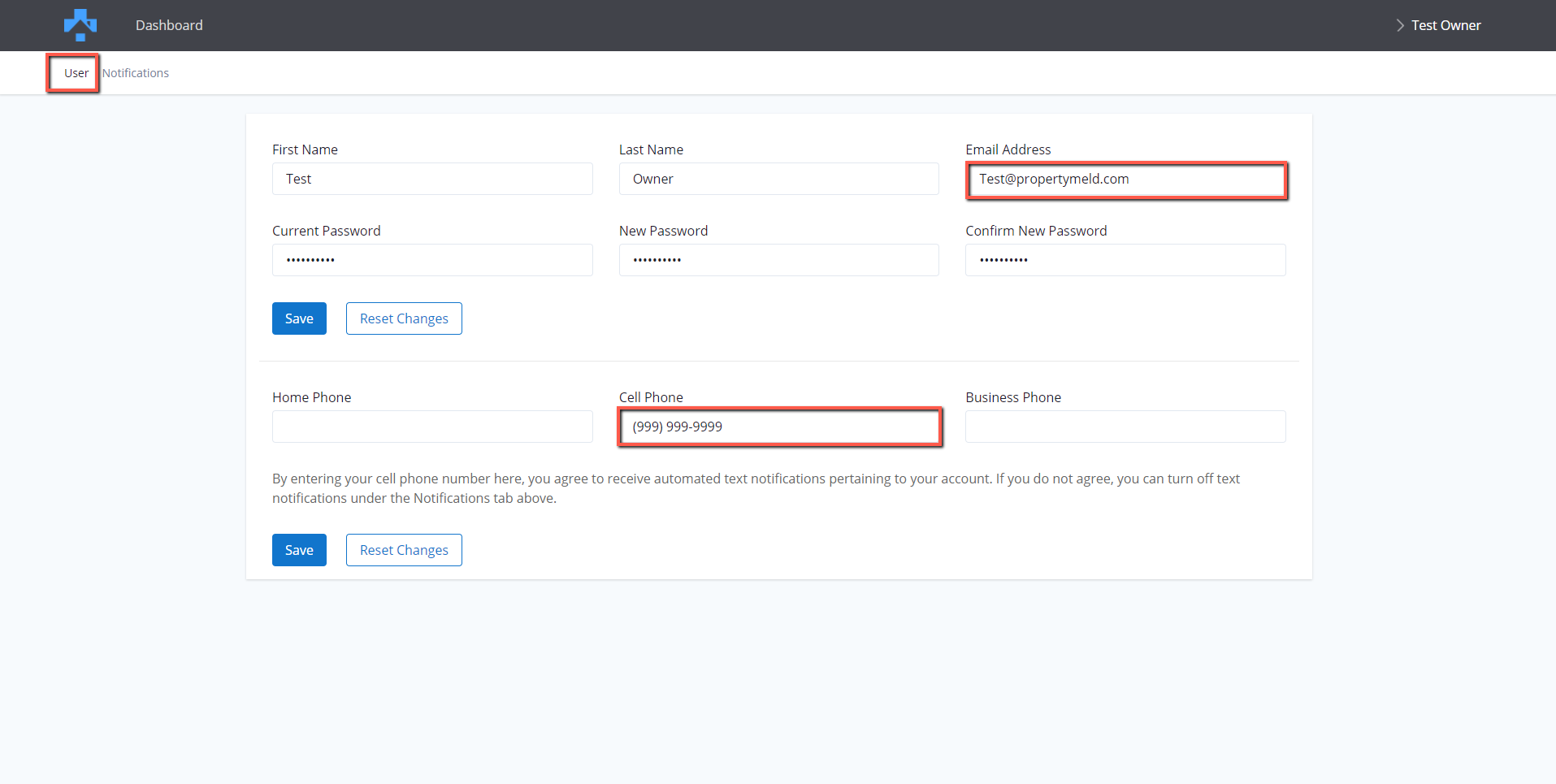 Notification Preferences
Click Notifications. You can configure notifications, change timezones and enable or disable text notifications.
NOTE: When text notifications are enabled you will receive a text when a chat is sent to you from the property manager. You will not receive text notifications for any other actions made on Melds for your properties.