As a tenant, refer to this article for instructions on how to rate the service received on a completed Meld.
Step 1:
After a Meld has been completed a review request email that resembles the email below will be sent. Open the review request email (subject line "How did we do?"), then click Review Meld.
NOTE: If not currently signed in to Property Meld, you will be directed to the sign-in page and asked to enter your sign-in username and password.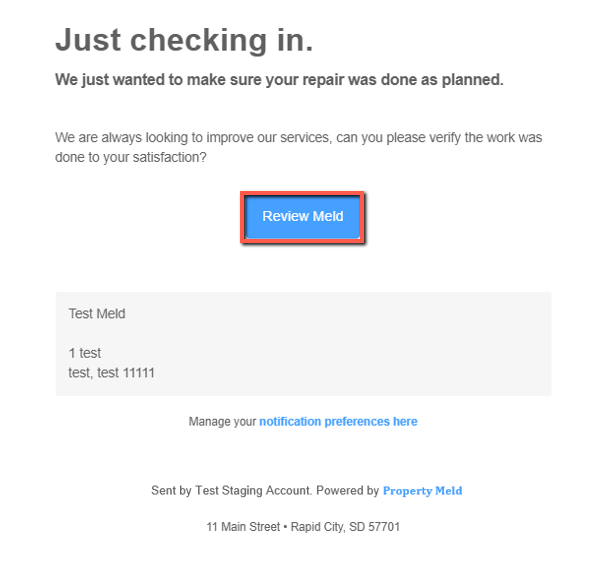 Step 2:
In the Review Meld window, check the radio button next to the desired number. It is optional to enter additional comments. Click Save when finished.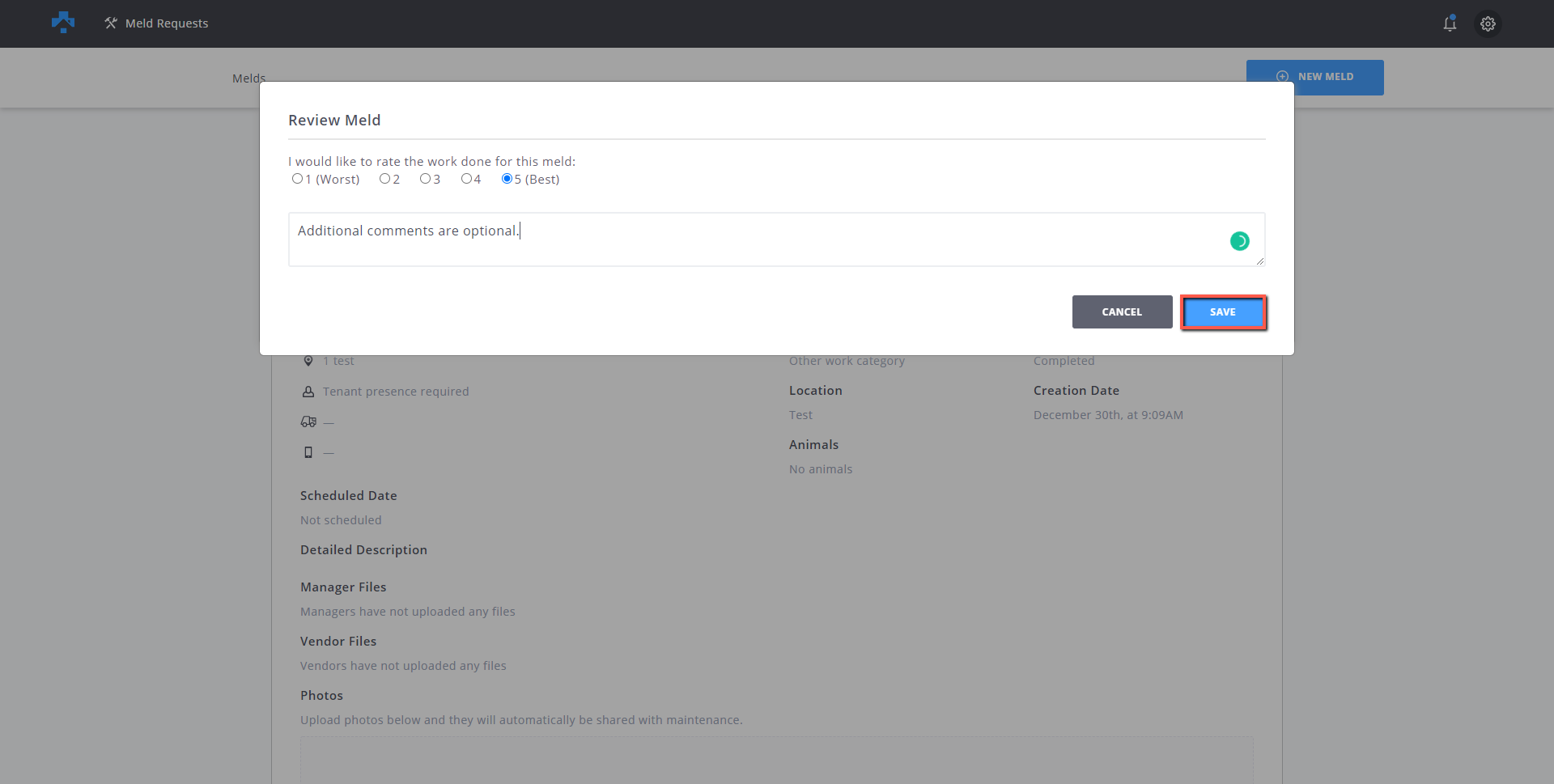 Step 3:
After saving in the Review Meld window, a Review submitted message will appear at the top of the screen. The review information can be viewed on the Meld information page, see highlighted section below.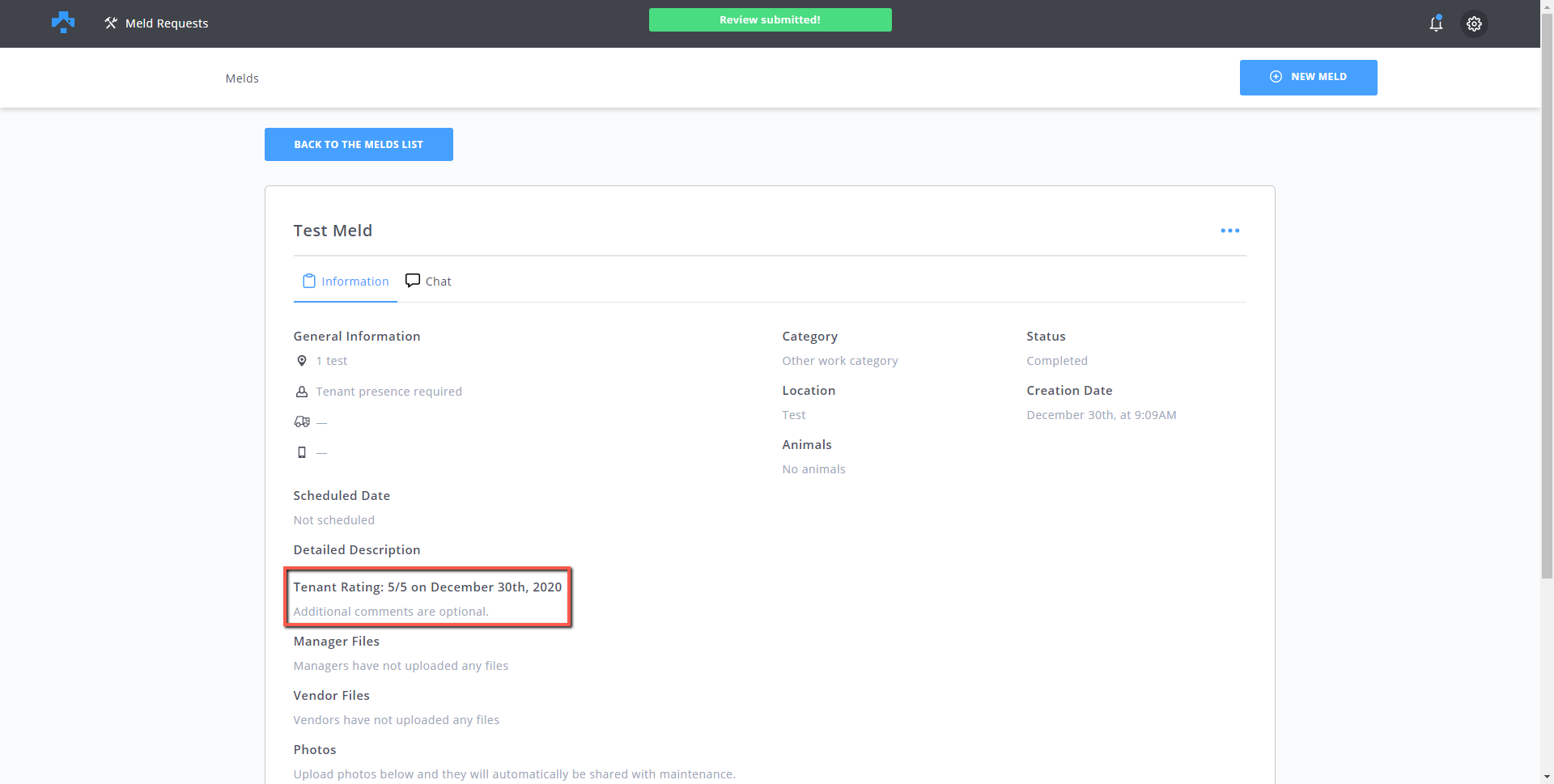 NOTE: This review can be changed at any time by navigating to the Meld, clicking the

icon, and selecting Review Meld.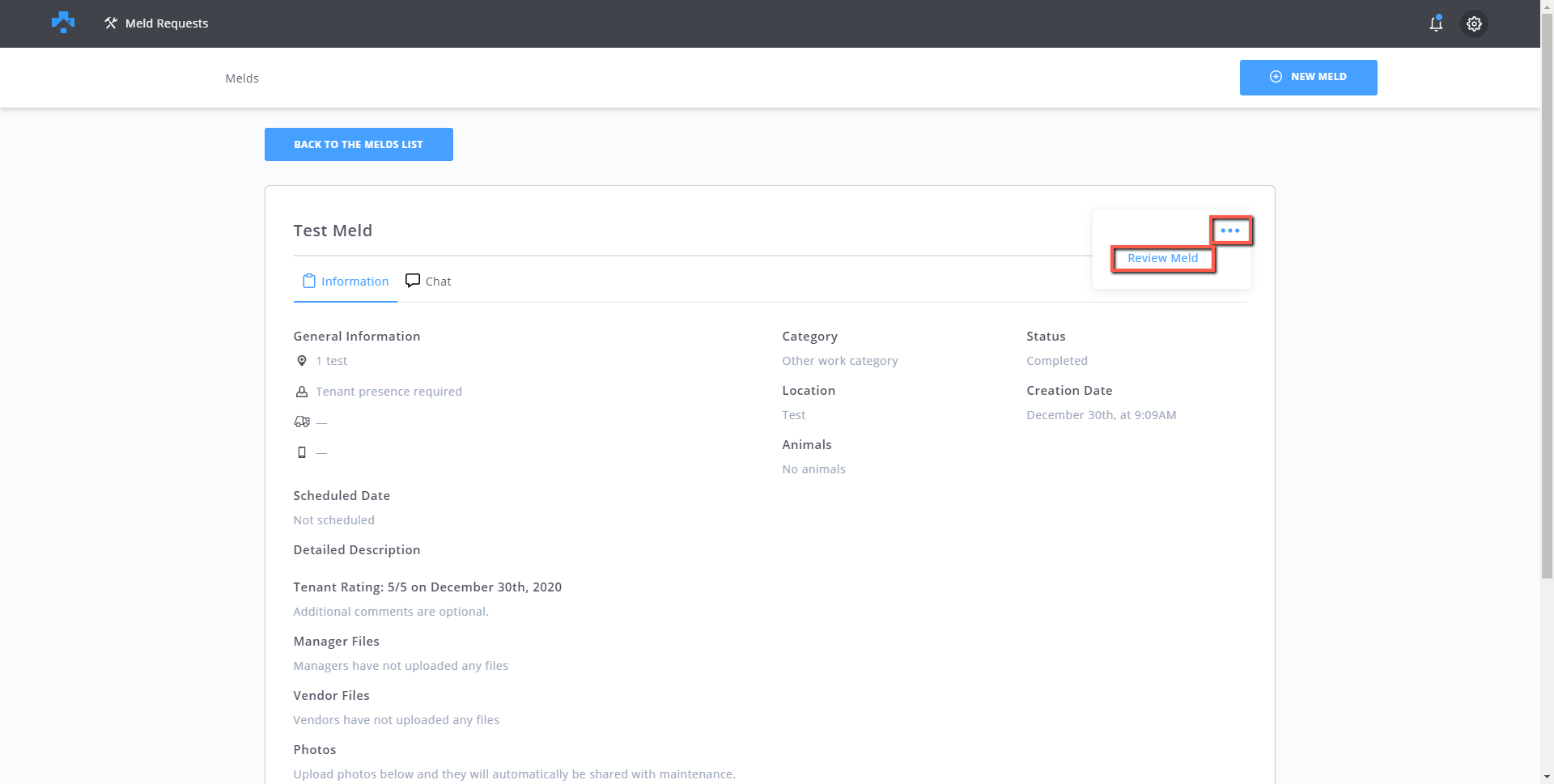 *Property Meld has integrations with GatherKudos and Grade Us, these may add an additional prompt to push the review to other platforms.