Synopsis
AppFolio syncs portfolio and contacts to Property Meld

Maintenance happens in Property Meld

Property Meld syncs maintenance artifacts to AppFolio

Accounting happens in AppFolio
NOTE:
For each object, we must keep one source of truth, AppFolio or Property Meld. So even though the integration is "two way", for any given object it's only one way.
For example, updating a property in Meld does not update it in AppFolio, and updating a work order in AppFolio does not update the meld.
NOTE: Right-click images to open in new tab for better viewing.
When a Meld is created

Meld in Progress

Completion of Meld/WO

If they choose to export invoices as Bills (not Billable Items): bill created under Accounting/Payables

If they choose to export invoices as Bills (not Billable Items): also appears at bottom of WO

If they choose to export invoices as Billable Items (not Bills): / Invoice File Attached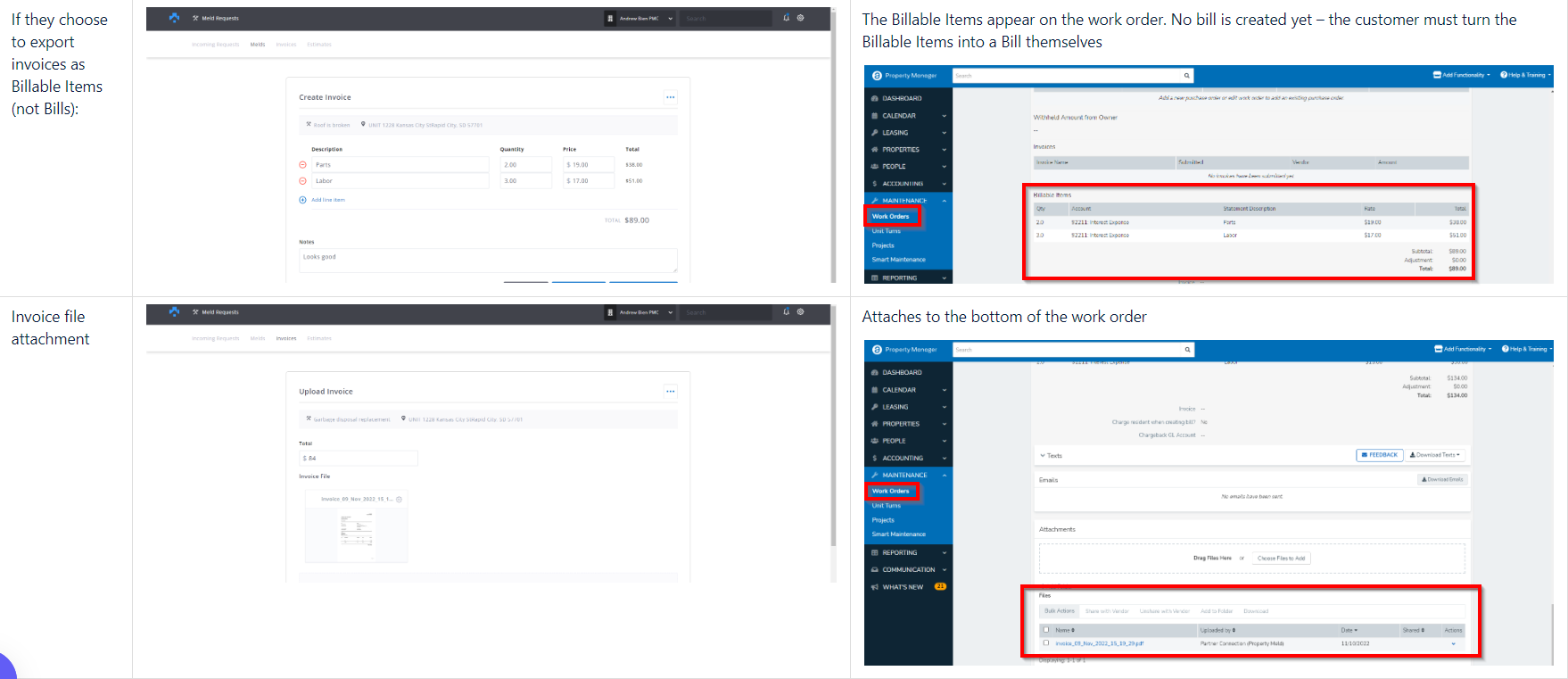 Work Logs

Expenditures