NOTE: This article only applies to Customers without an active integration between Property Meld and Buildium.
Step 1:
Click Vendors and Click NEW VENDOR.

Step 2:
Click Invite without linking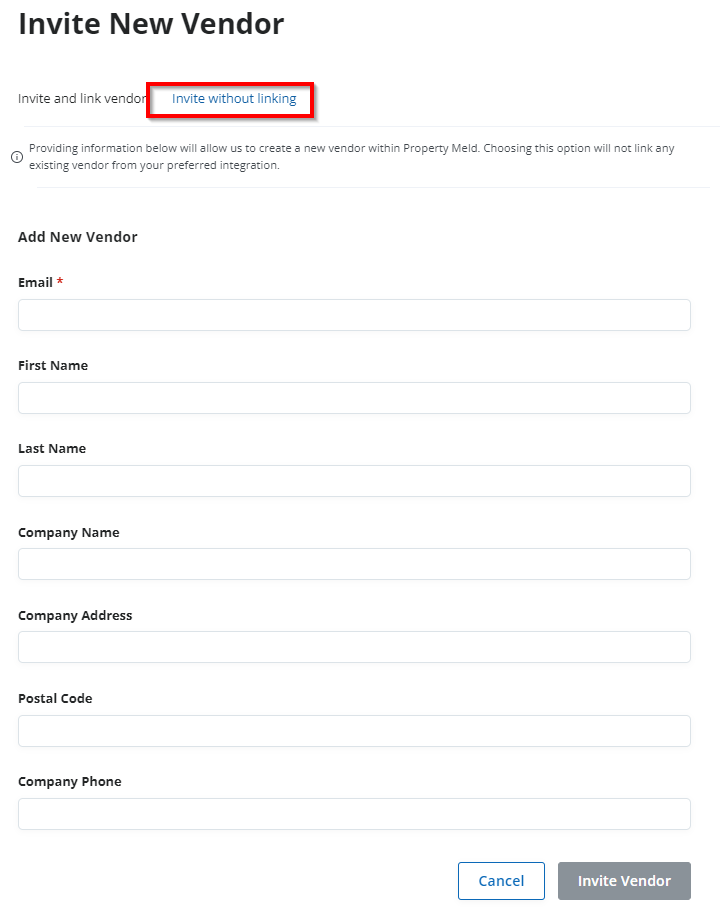 Step 3:
You can just invite the Vendor with only an Email address. The remaining fields (First Name, Last Name, Company Name, etc.) are optional. When finished click Invite Vendor.
NOTE: However, if the Property Manager has that information and enters it here, the Vendor's registration process will be faster and more effective.