NOTE: This article only applies to Customers with an active integration between Property Meld and Buildium.
Buildium contains many Vendors (e.g. maintenance-related and not maintenance-related), you will need to manually select specific Vendors to import (add and invite new Vendor) or link (associated with existing Vendor) in Property Meld. Newly added Vendors will automatically receive an email invitation to register as a Vendor from Property Meld.
Step 1:
Click Vendors and Click NEW VENDOR.

Step 2:
Click Invite and link vendor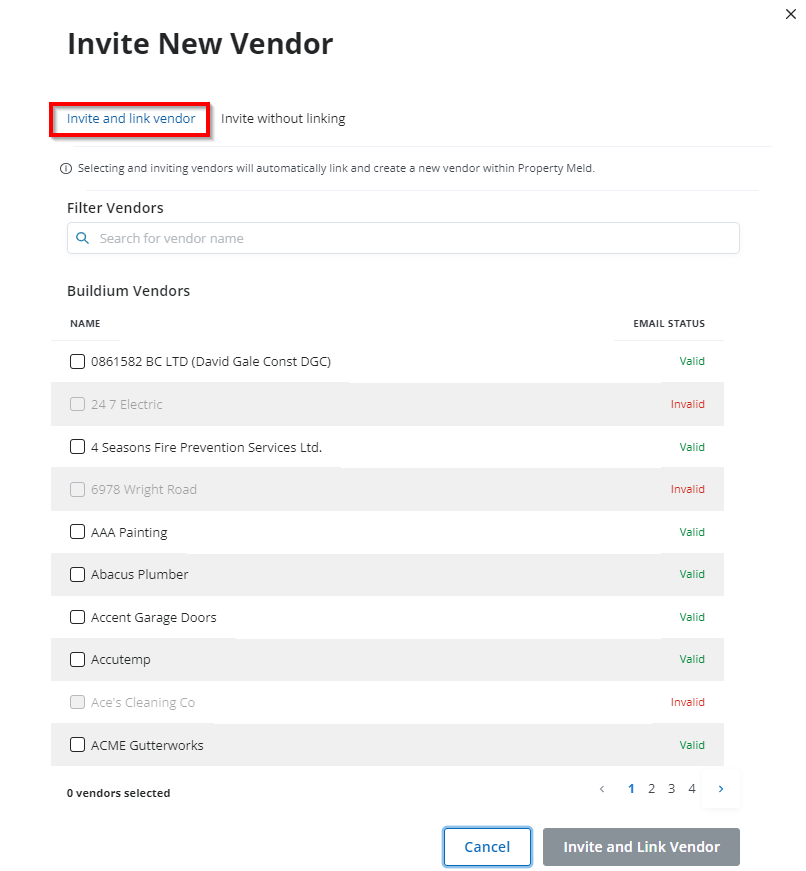 Step 3:
Search for vendors to sync under Filter Vendors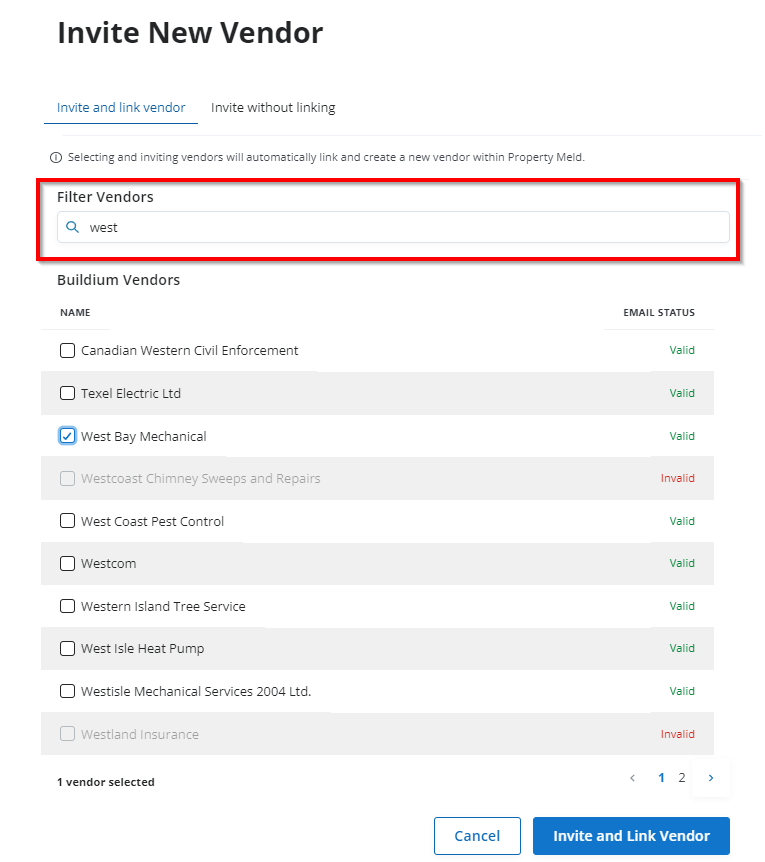 Step 4:
Select vendor and click Invite and Link Vendors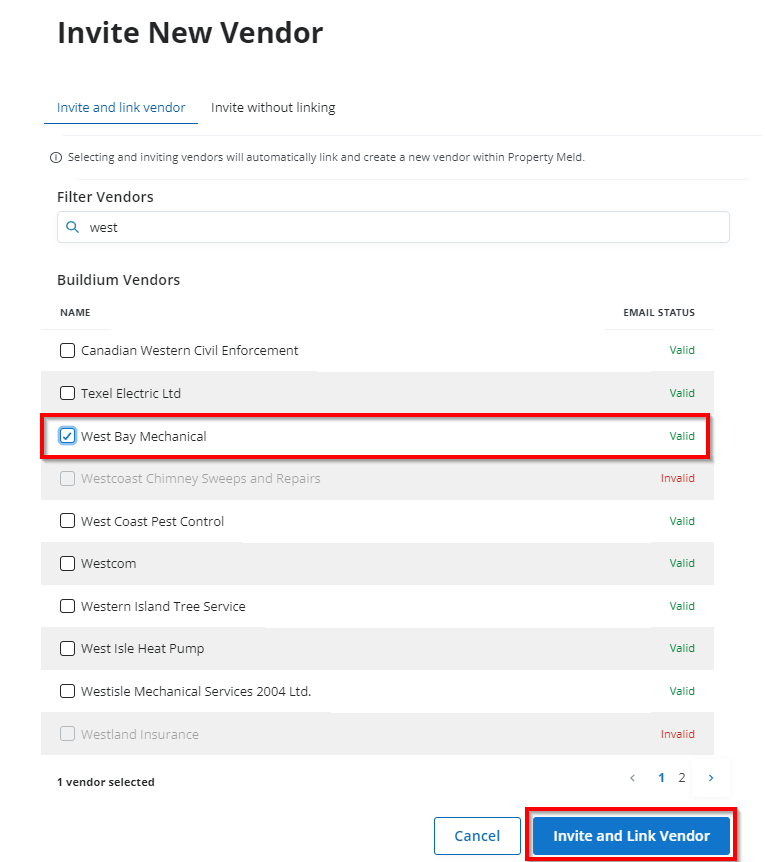 NOTE: Only Vendors that have not been Imported or Linked are searchable and/or displayed on the above screen.