This article only applies to Customers with an active integration between Property Meld and Buildium. Customers with no integration should reference the article located here.
NOTE: click here to view screen area in Buildium where bills will be created for expenditures that have been entered in Property Meld.
Tracking Expenditures is a tool Internal Technicians and Property Managers can use to attach associated costs to a Meld.
NOTE: Vendors have similar capabilities in creating an invoice which is described in this article.
Submitting Expenditures | Internal Technician or Property Manager
Step 1:
From a Meld, click
and click Track Expenditures: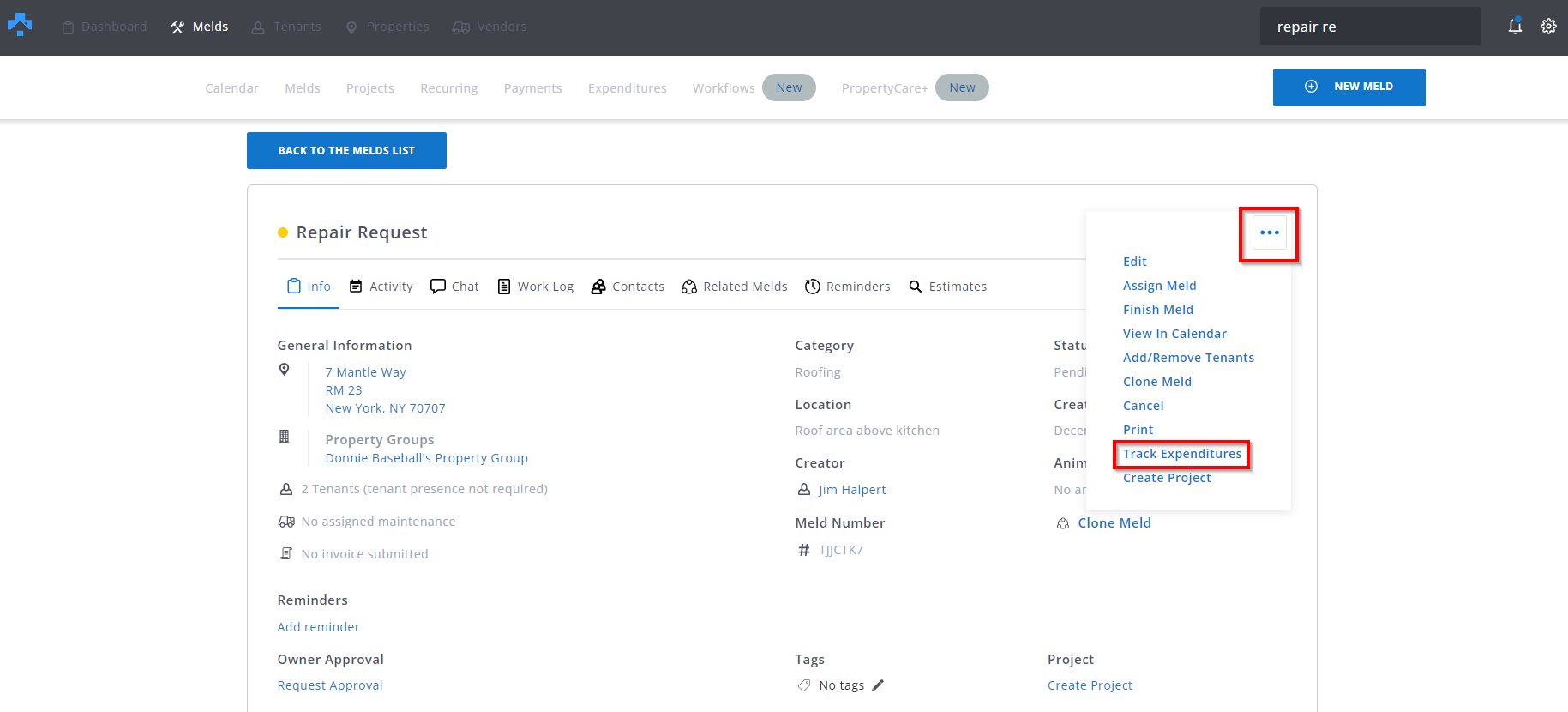 Step 2:
Enter line item(s) that are specific to the Expenditures. The following describes the individual fields for each line item and Expenditure.
Click SAVE when finished.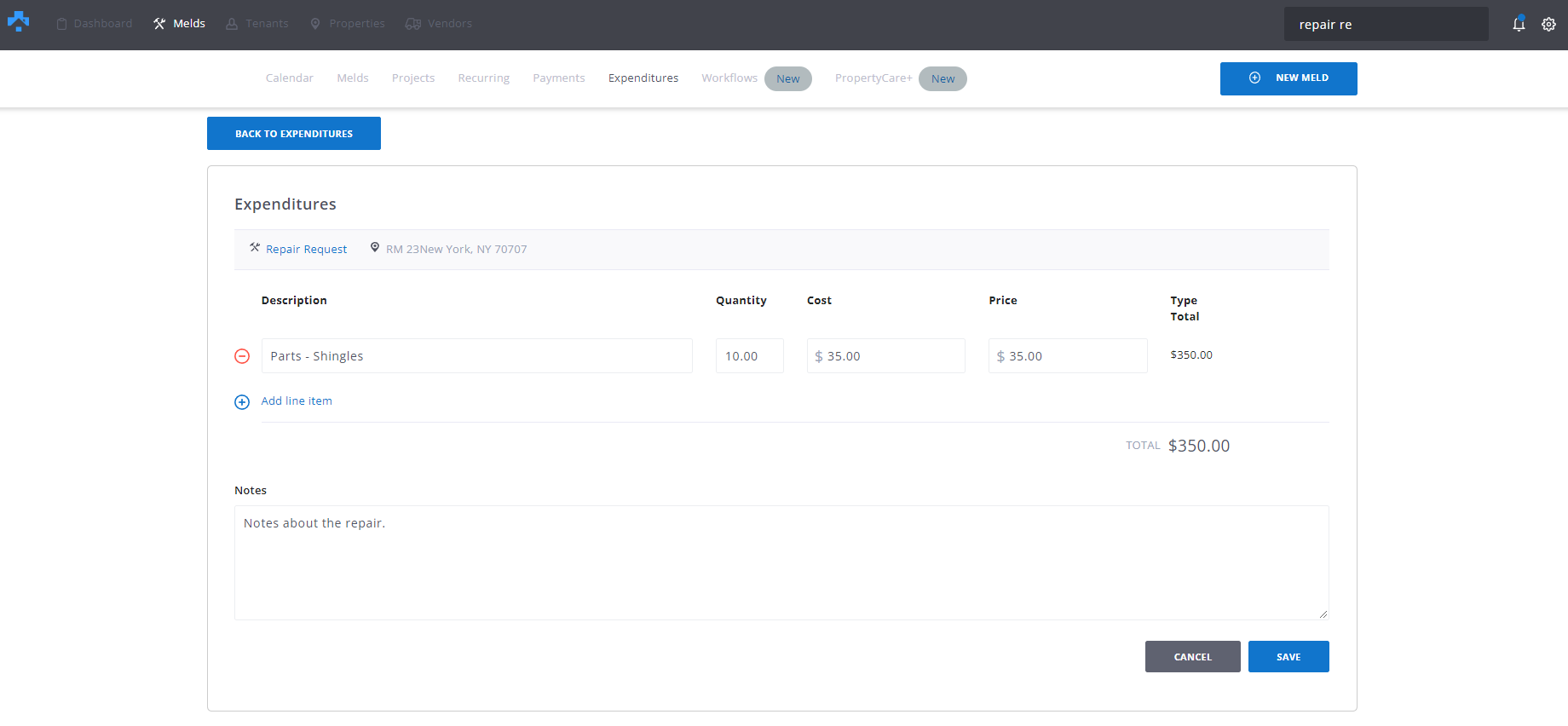 Manage Expenditures | Internal Technician or Property Manager
Step 1:
To view all Expenditures, click Expenditures from the Melds page.
HINT: Remember to use Filters to find applicable Expenditures.
Step 2:
From the Expenditures view, click the dropdown menu on any Expenditure Card to change its status.
NOTE: the trigger in Meld to create a bill that will be exported to Buildium is to 'Approve' the expenditure.

Buildium Screen: After approving the expenditure, a bill will be created in Buildium under Accounting/Bills.

Step 3:
Click on the Expenditure Card near the dollar amount to see a more detailed view:

Step 4:
Click
, then:
Click Edit to edit the line items or Expenditures associated with the Meld.
Click View to see a .pdf of the Expenditure.
Click Download to download a .pdf of the Expenditure to your device.
Click Delete and you will be prompted with a confirmation dialog to confirm the deletion of the entire Expenditure (which includes all line items).
NOTE:
You can also change the status of the Expenditure from this view:

The following describes the additional fields for Expenditures, as well as where the information is synced to in Buildium primarily under Accounting/Bills.
| | |
| --- | --- |
| Property Meld Field | Buildium Field |
| Expenditures | Bills |
| File Attachment | Does Not Currently Sync |
| Meld ID | Reference # |
| Line Item Description | Item Description |
| Line Item Total (price * quantity) | Item Amount |
| Cost | Does Not Sync |