Invite Existing Tenant
Step 1:
Using Search, enter the name of the Tenant to be Invited.  Click on the Tenant to display the Tenant.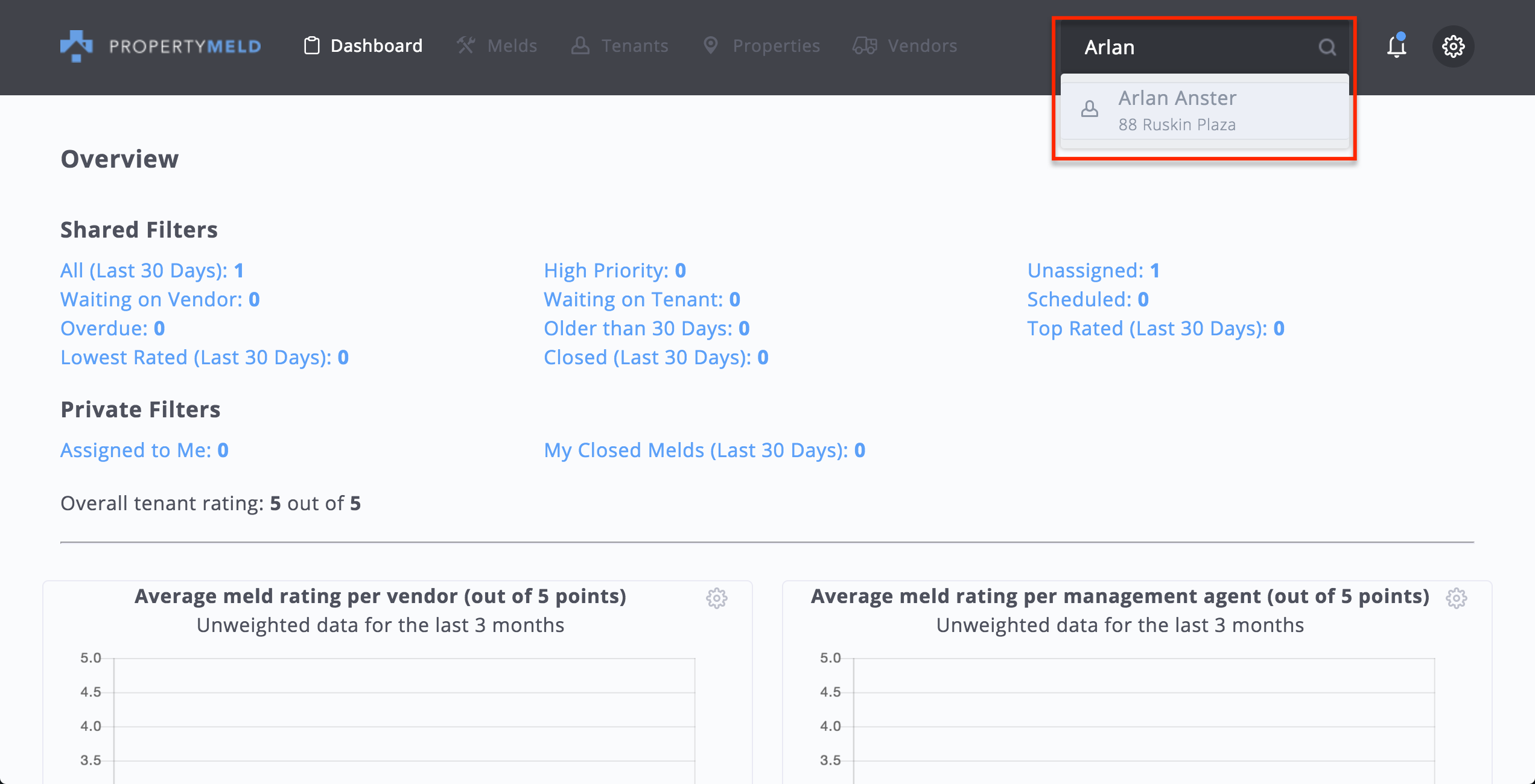 Step 2:
Click 

 and click Invite.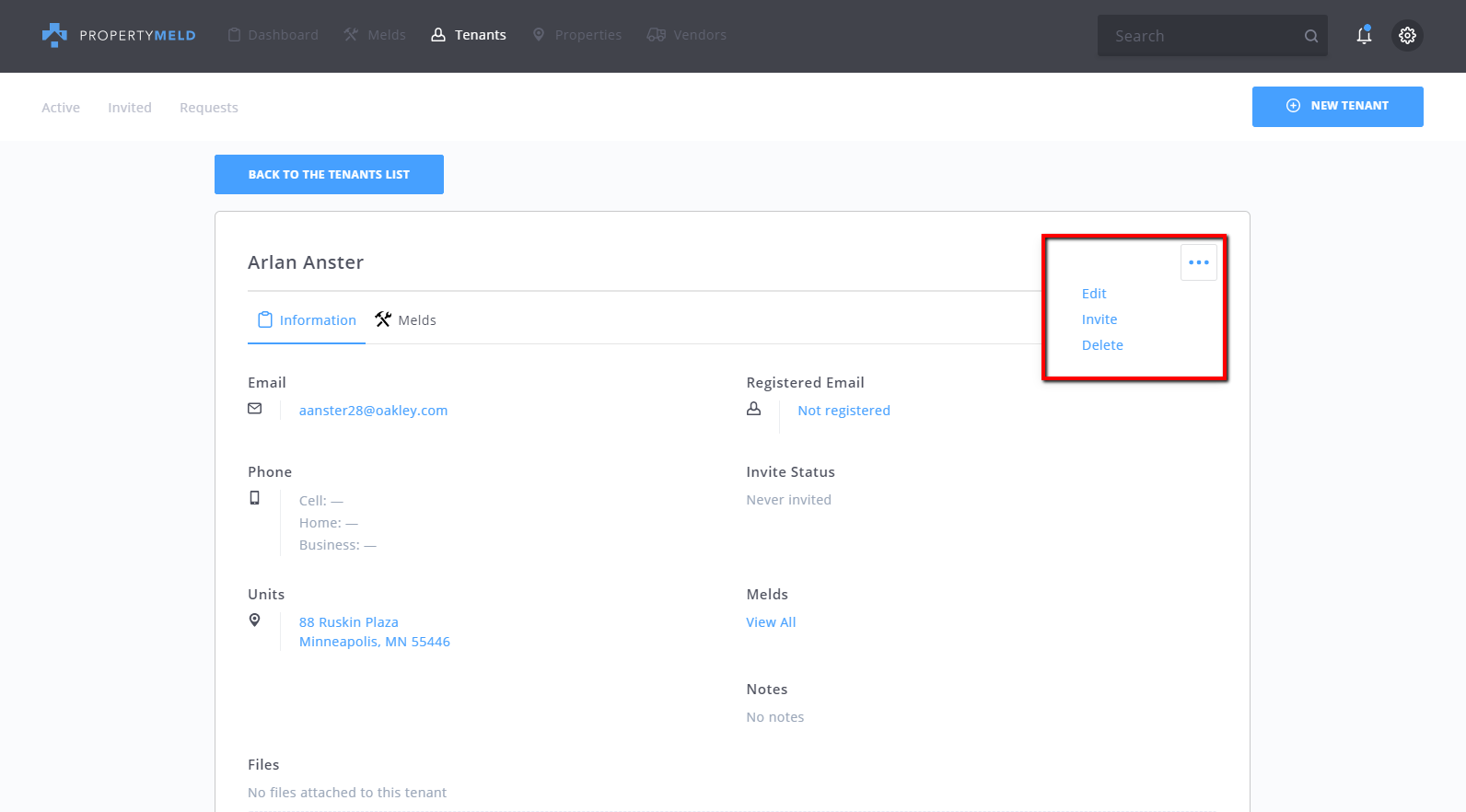 Step 3:
Validate the Tenant Email Address is correct, click INVITE.
NOTE:  Refer to How to Invite Multiple (Bulk) Tenants if bulk inviting is needed.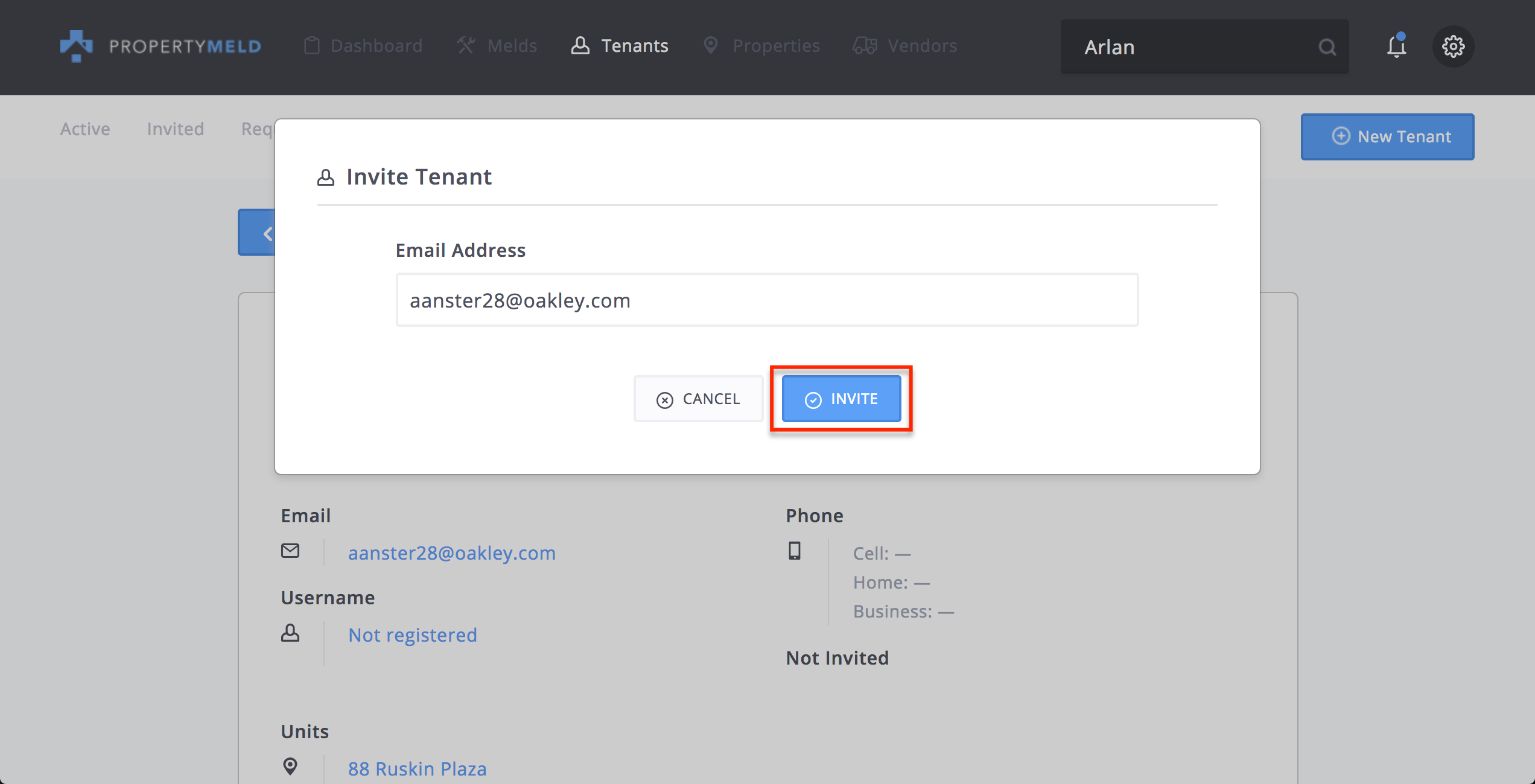 Create and Invite Tenant
Step 1:
Click Tenants top menu option and click New Tenant.  The New Tenant dialog form will be displayed.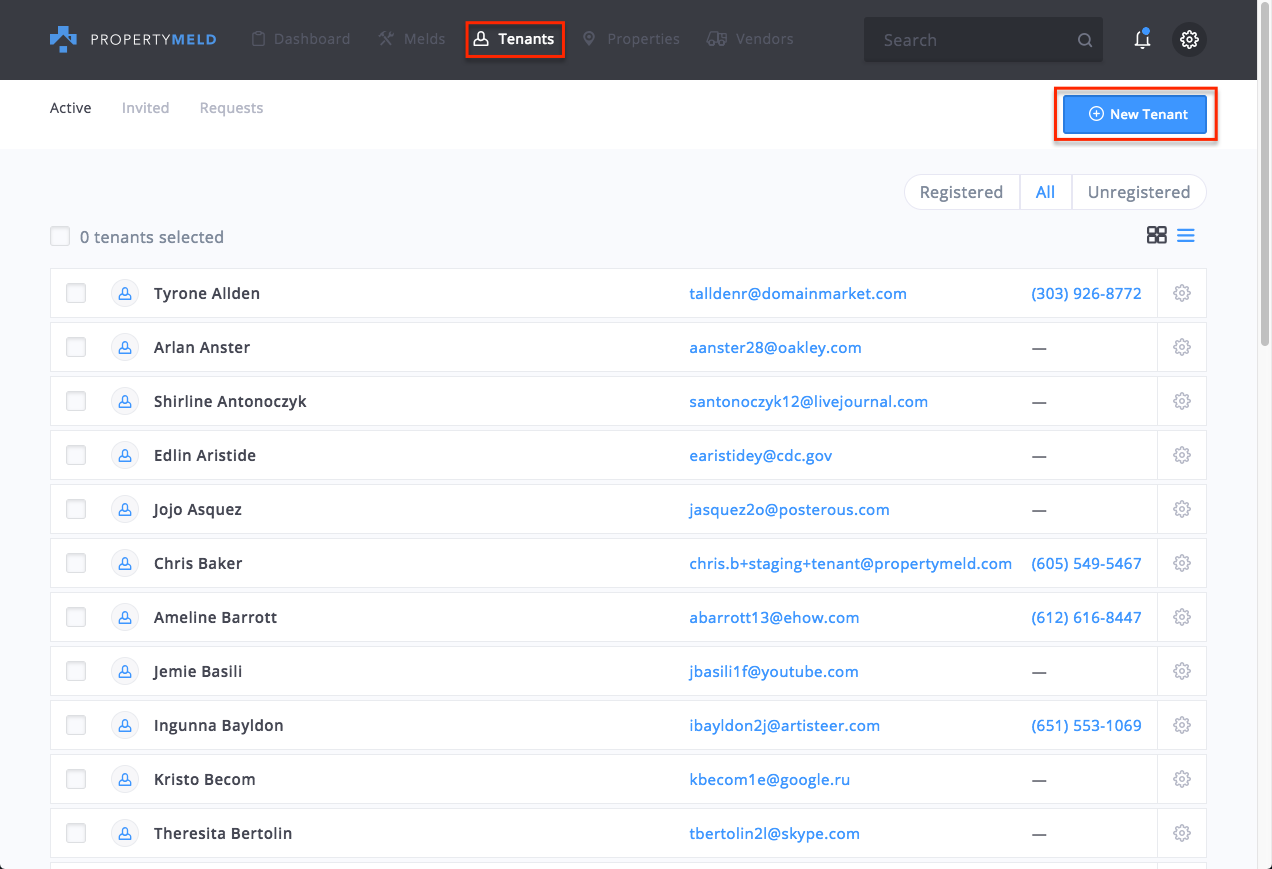 Step 2:
From Unit, enter the Unit Address and select a Unit from the drop-down.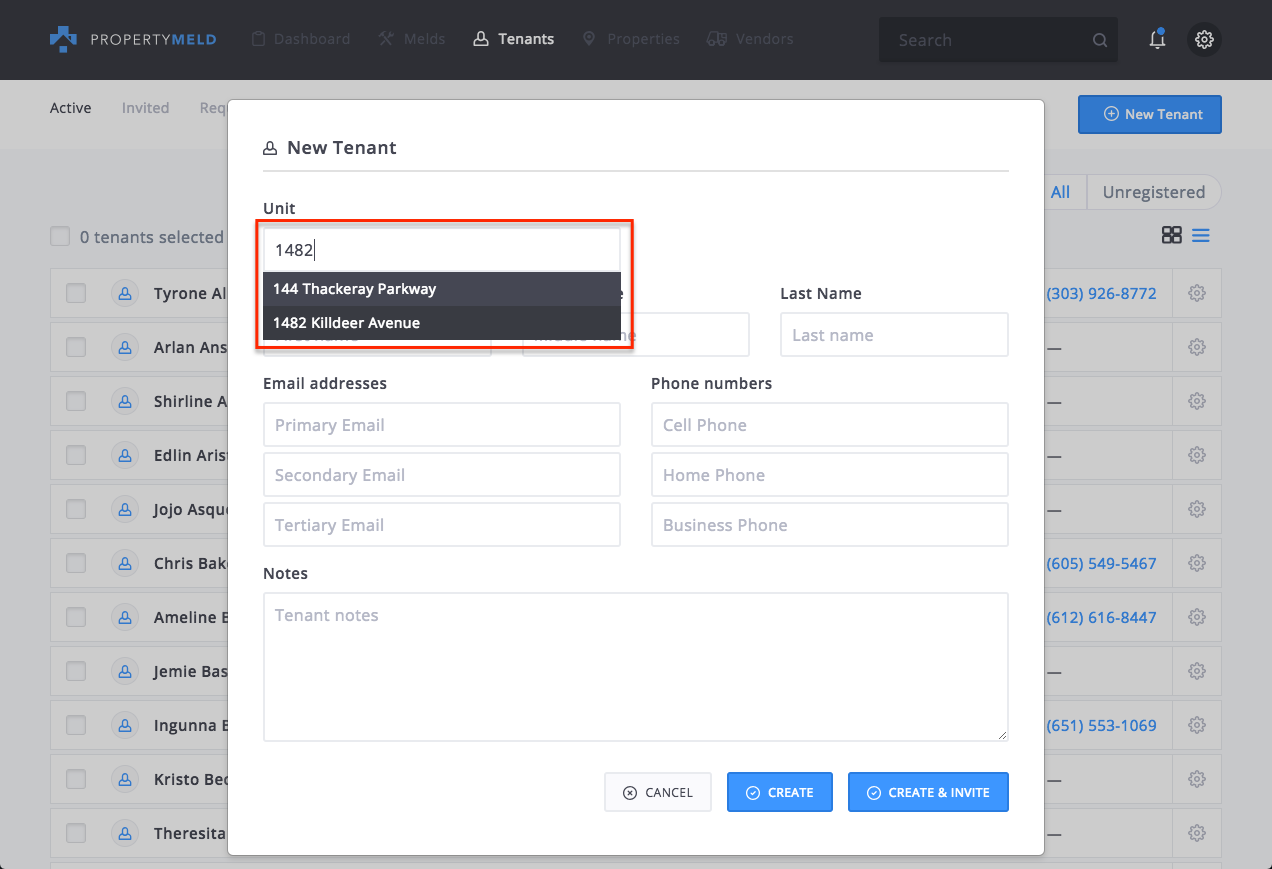 Step 3:
Enter the required fields (outlined in the screenshot below).  Click CREATE & INVITE.
NOTE:  The Tenant will receive an email with instructions to complete the registration process by entering a password.  Emails will periodically be sent until the Tenant accepts the invite.