The Tenant Invite URL provides your company with a unique login portal for your Users, Vendors, and Tenants. It also allows your tenants to request an invitation to your Property Meld account. For more information on how Tenant Invites work, you can read this article.
Step 1:
Click 

, then click Account Settings.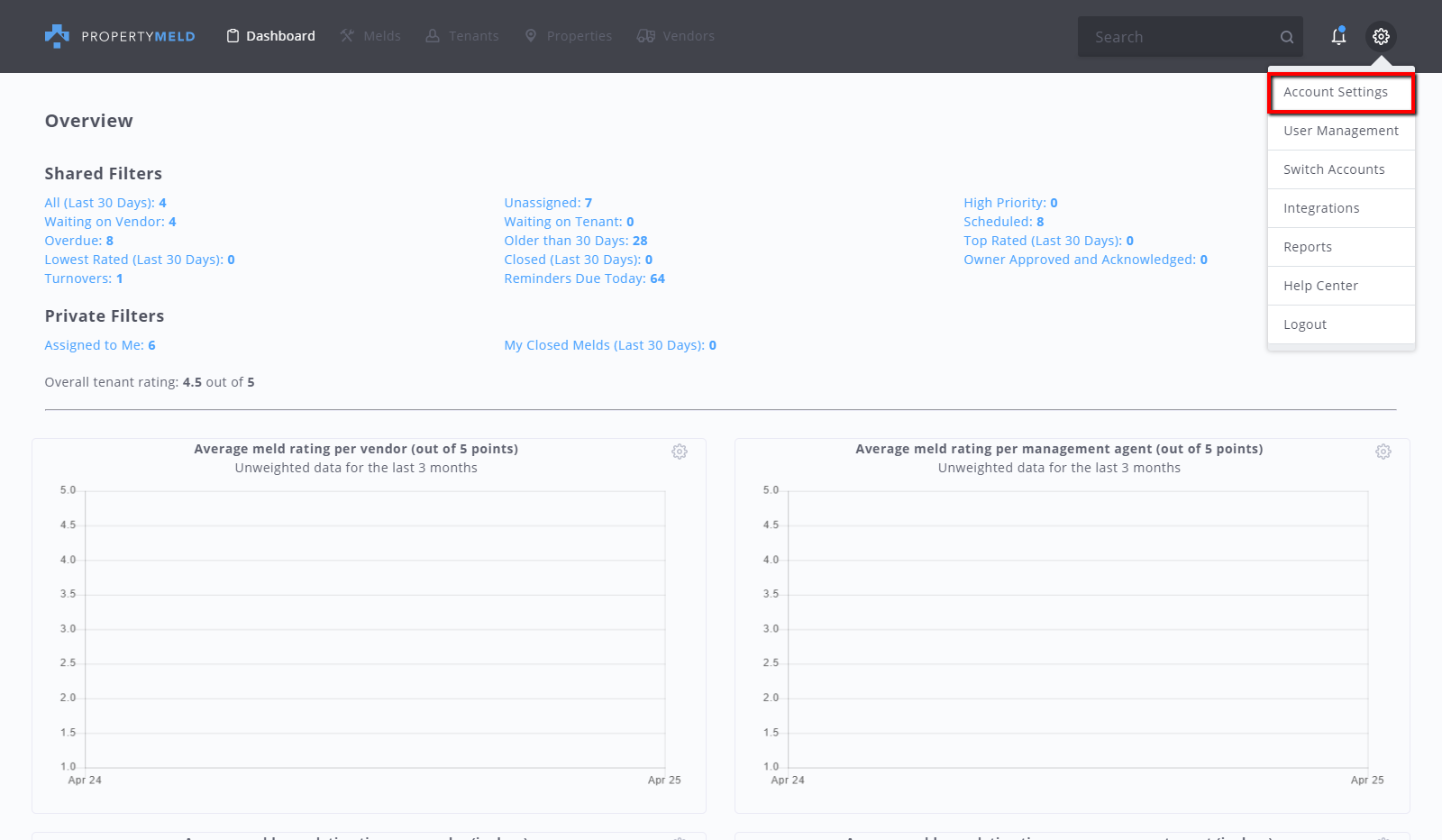 Step 2:
Click Company.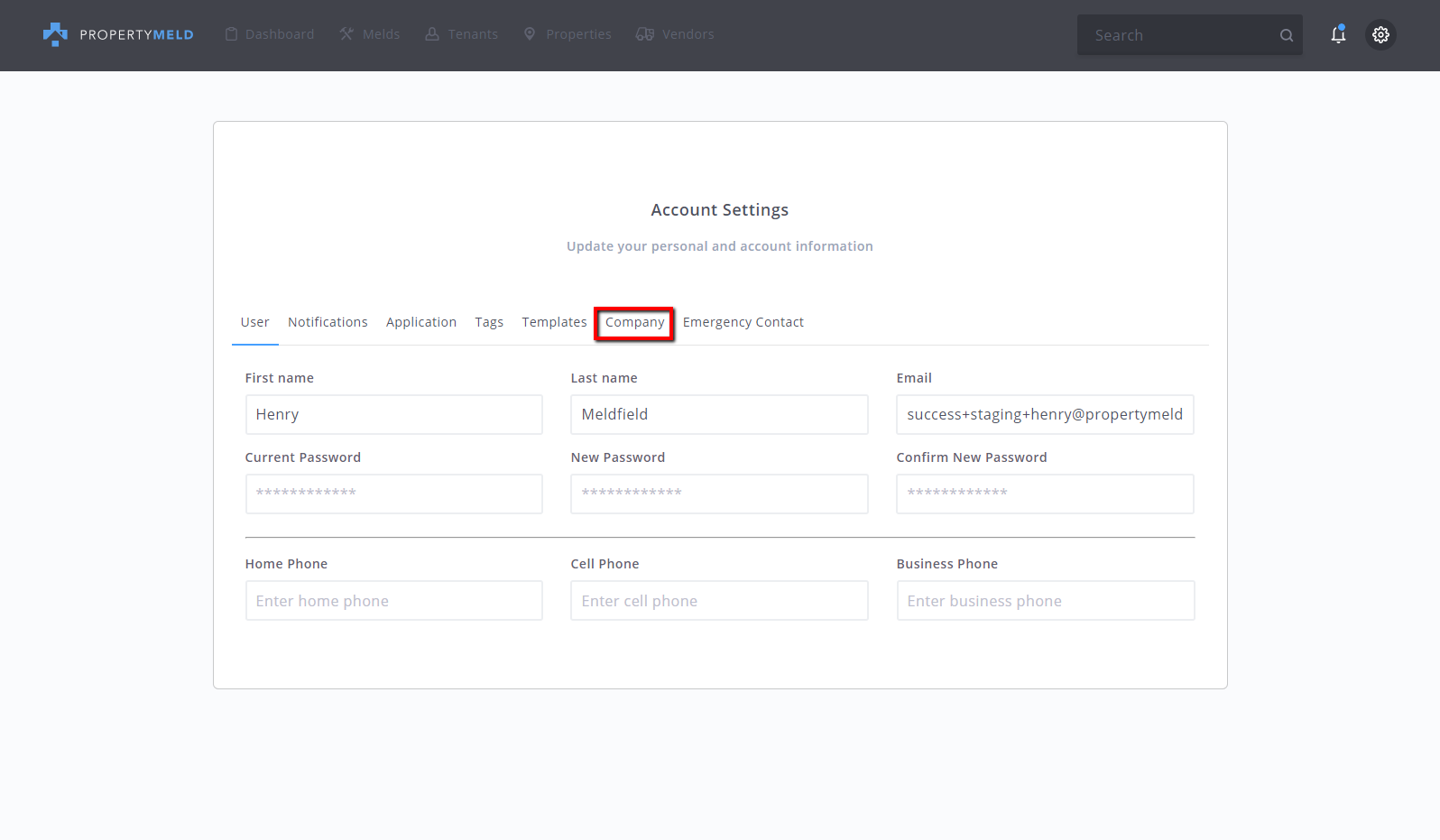 Step 3:
Scroll down to find the Current Tenant Invite URL.
Step 4:
Click the Edit Tenant Invite URL field to type a new URL. 
NOTES:
Special characters will be omitted and spaces within the URL will be changed to a "-".
Be sure to double-check the Current Tenant Invite URL after you save.
Your previous URLs will still be available to Tenants. Making this change will not break previously made bookmarks or links.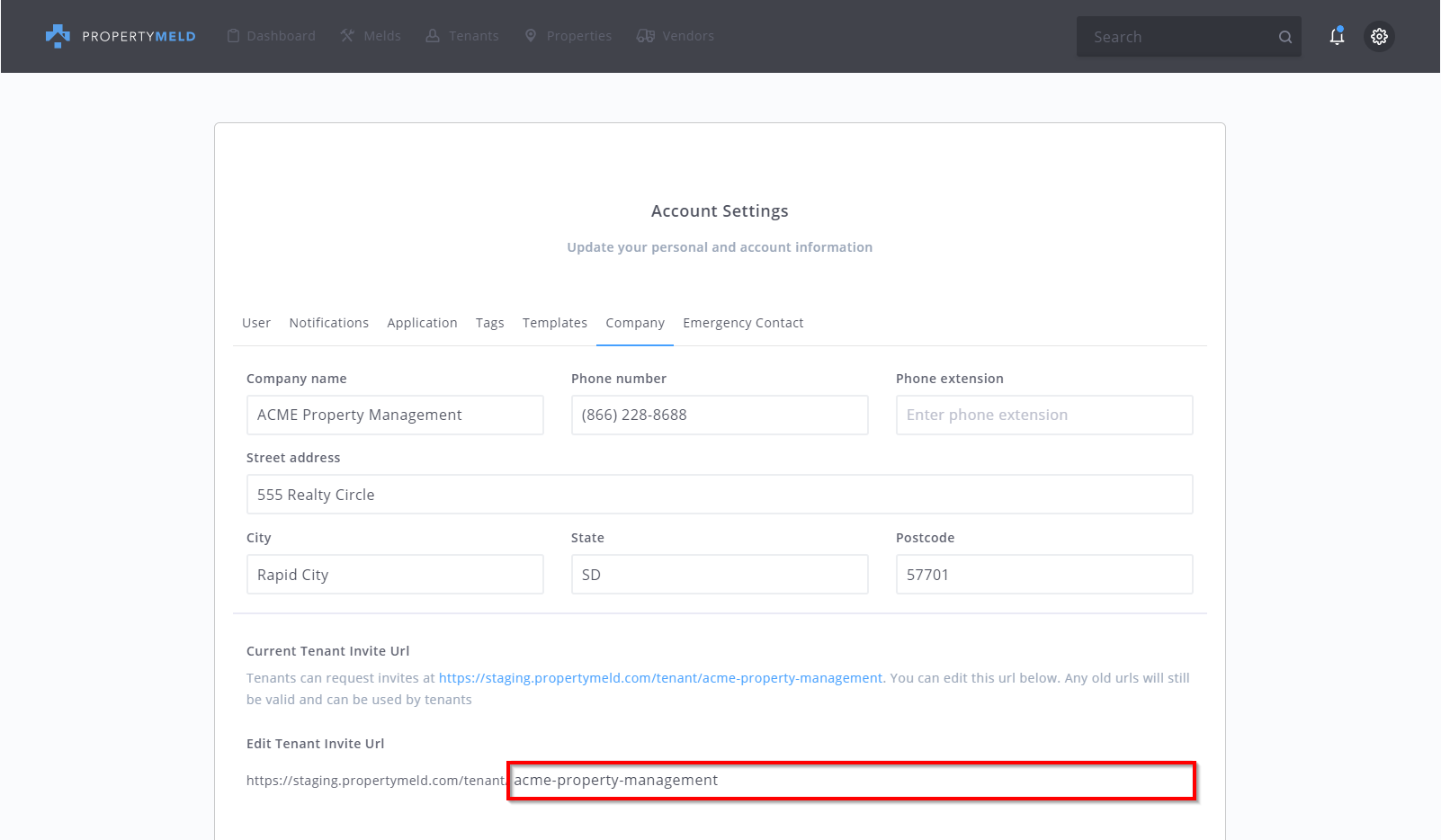 Step 5:
Click Save to apply your changes.