The Company page in Account Settings will allow you to set your company's name, email address, phone number, and physical address.
Note:
This information is shown on Vendor Invoices generated by Property Meld.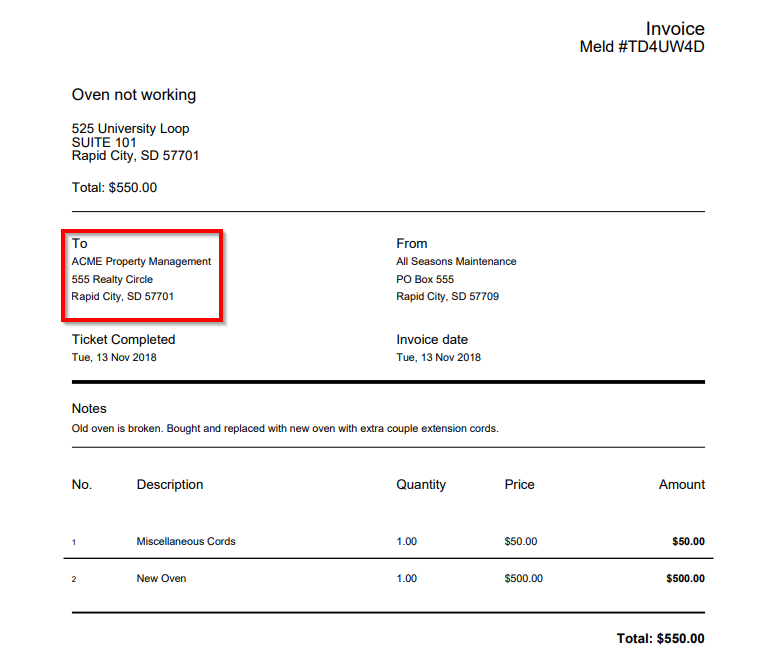 Step 1:
Click 

, then click Account Settings.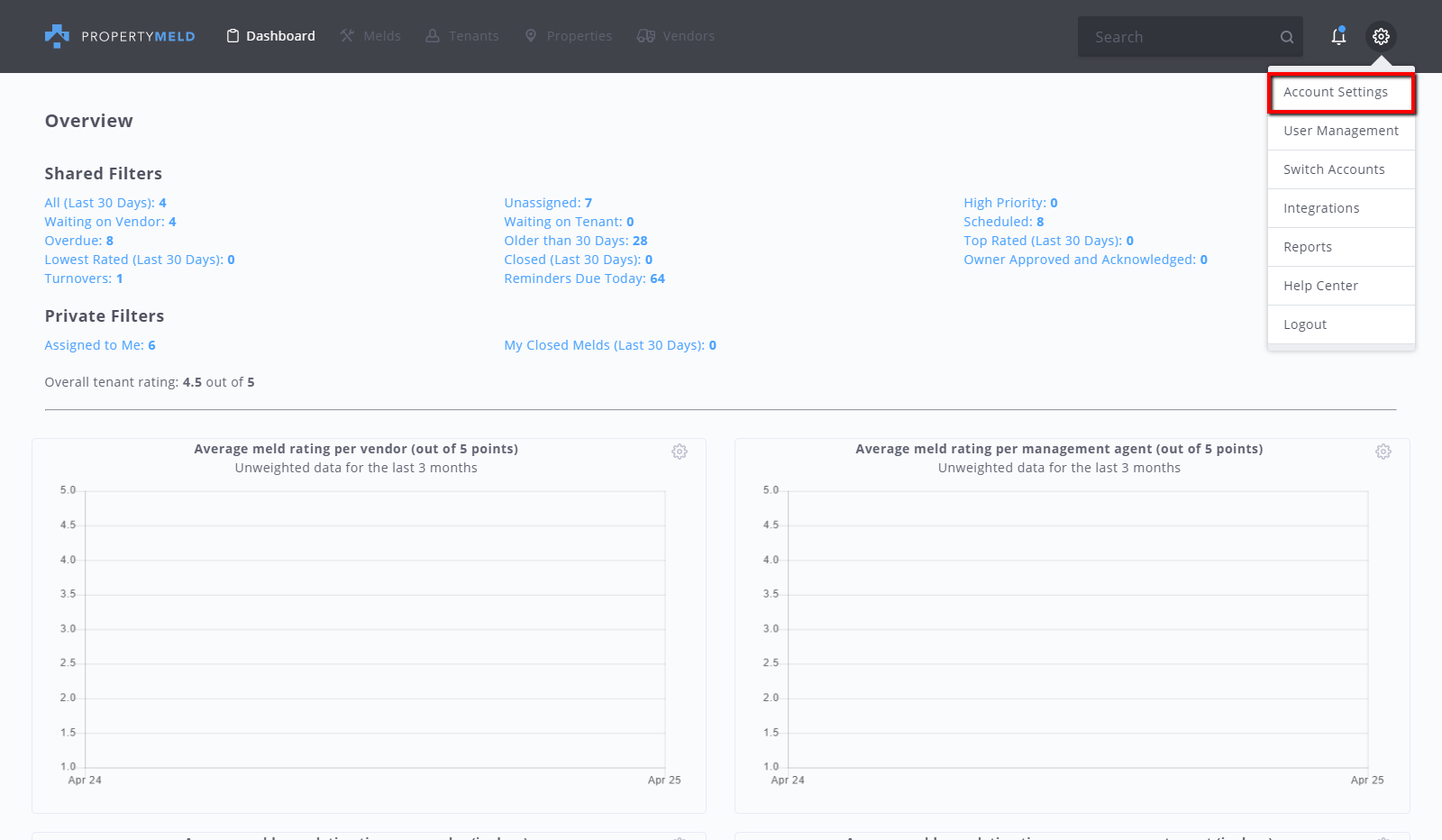 Step 2:
Click Company.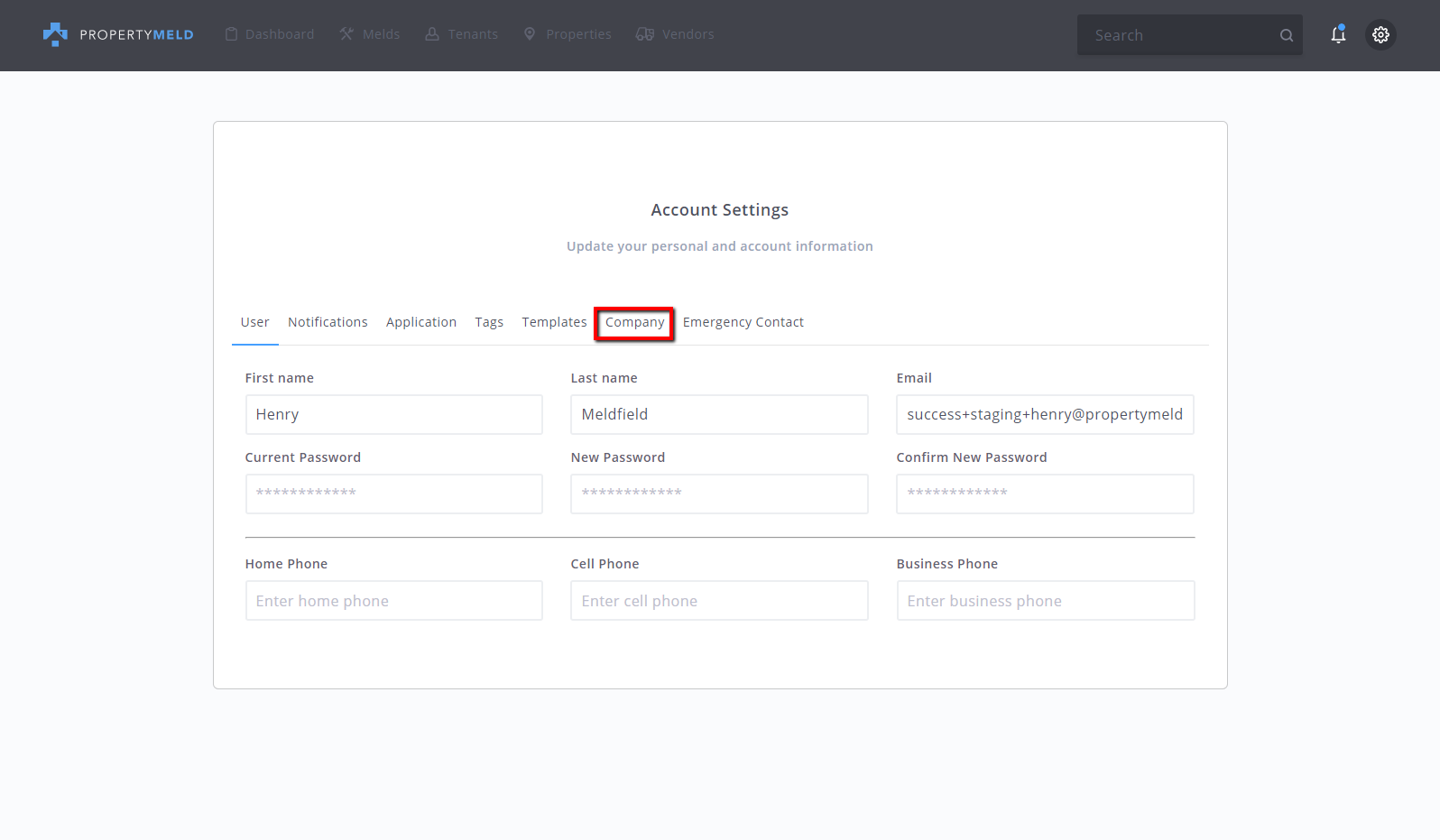 Step 3:
Make the desired changes.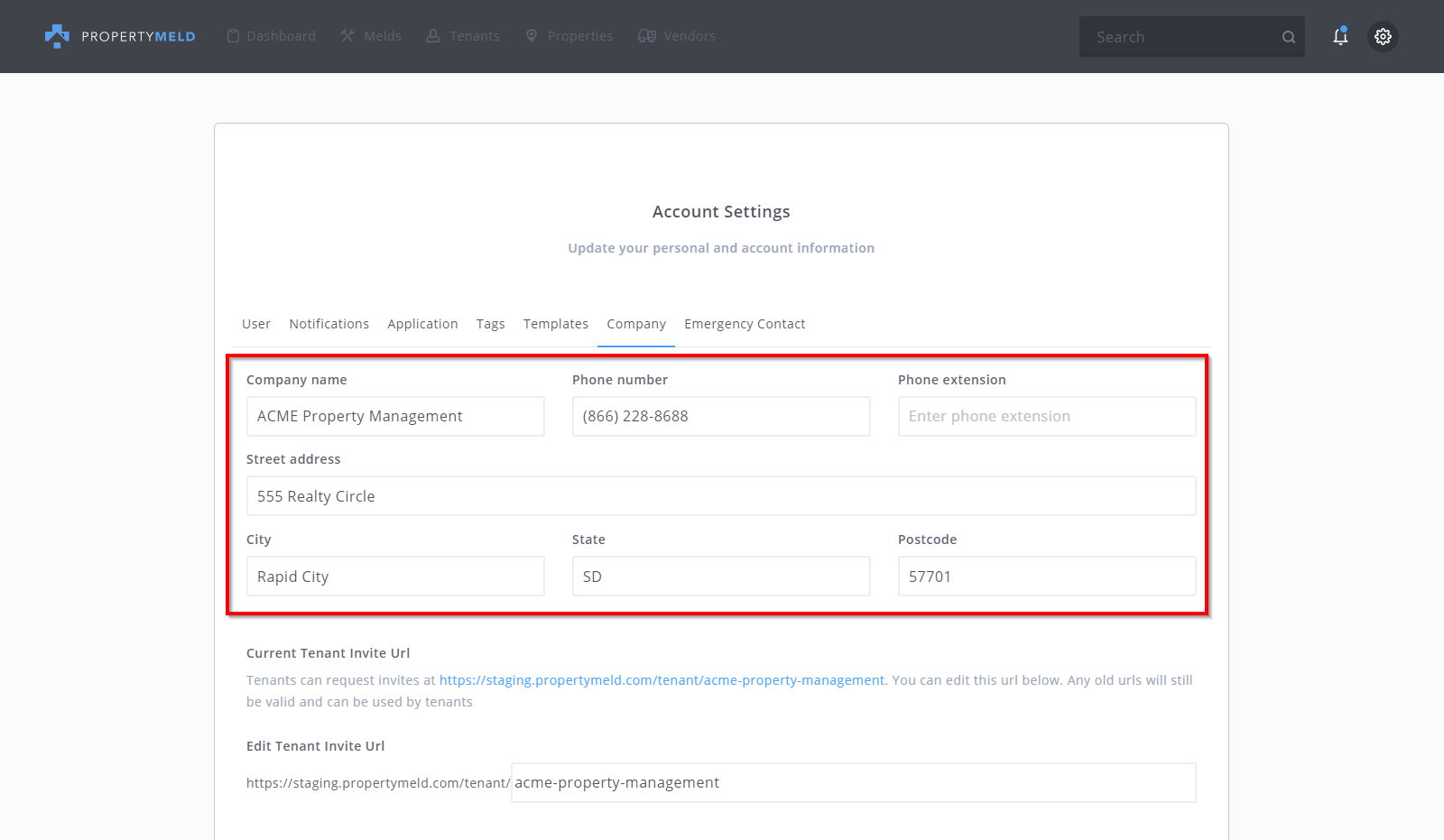 Step 4:
Click Save to keep your changes.