This article outlines how to create a Property with two or more associated Units. To view instructions on how to add a single property, refer to Creating a Single Property.
Step 1:
Click Properties, then click the Properties tab.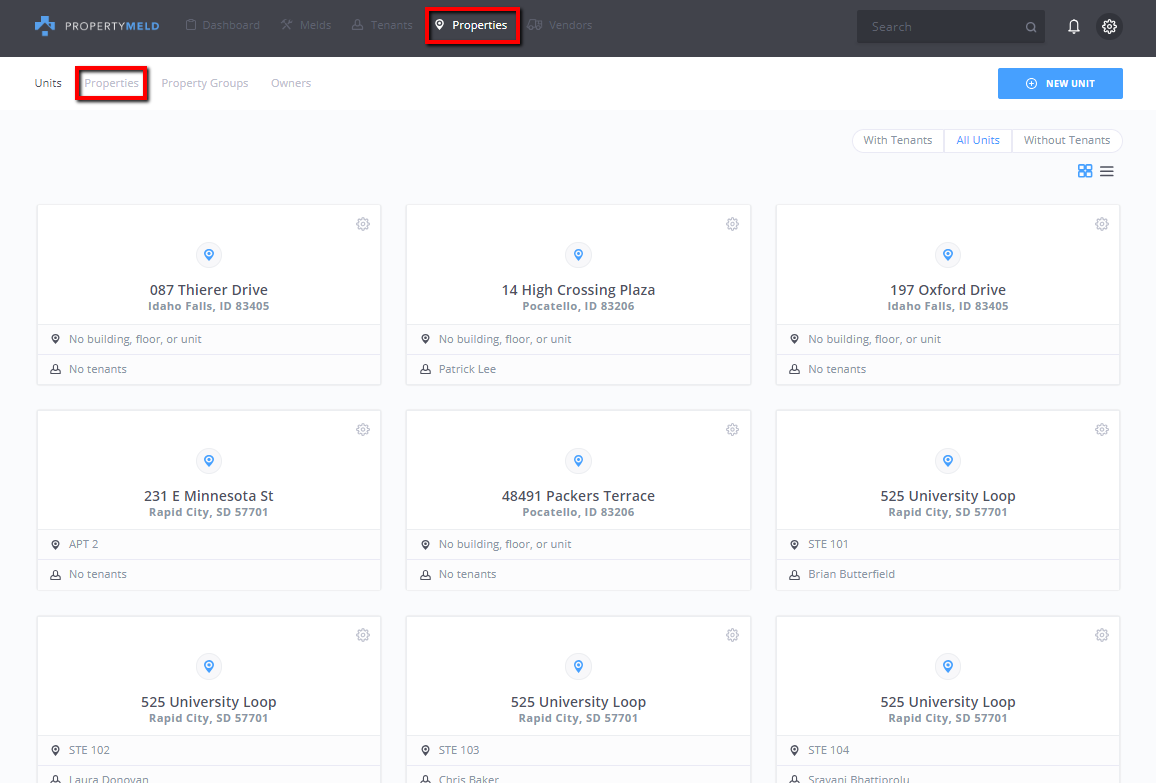 Step 2:
Click New Property and enter information in the required fields.
Address

Line 1 (Required)
Line 2 (optional)
Line 3 (optional)

City
State
Postal Code
Property Groups (optional)
NOTE:
Click CREATE.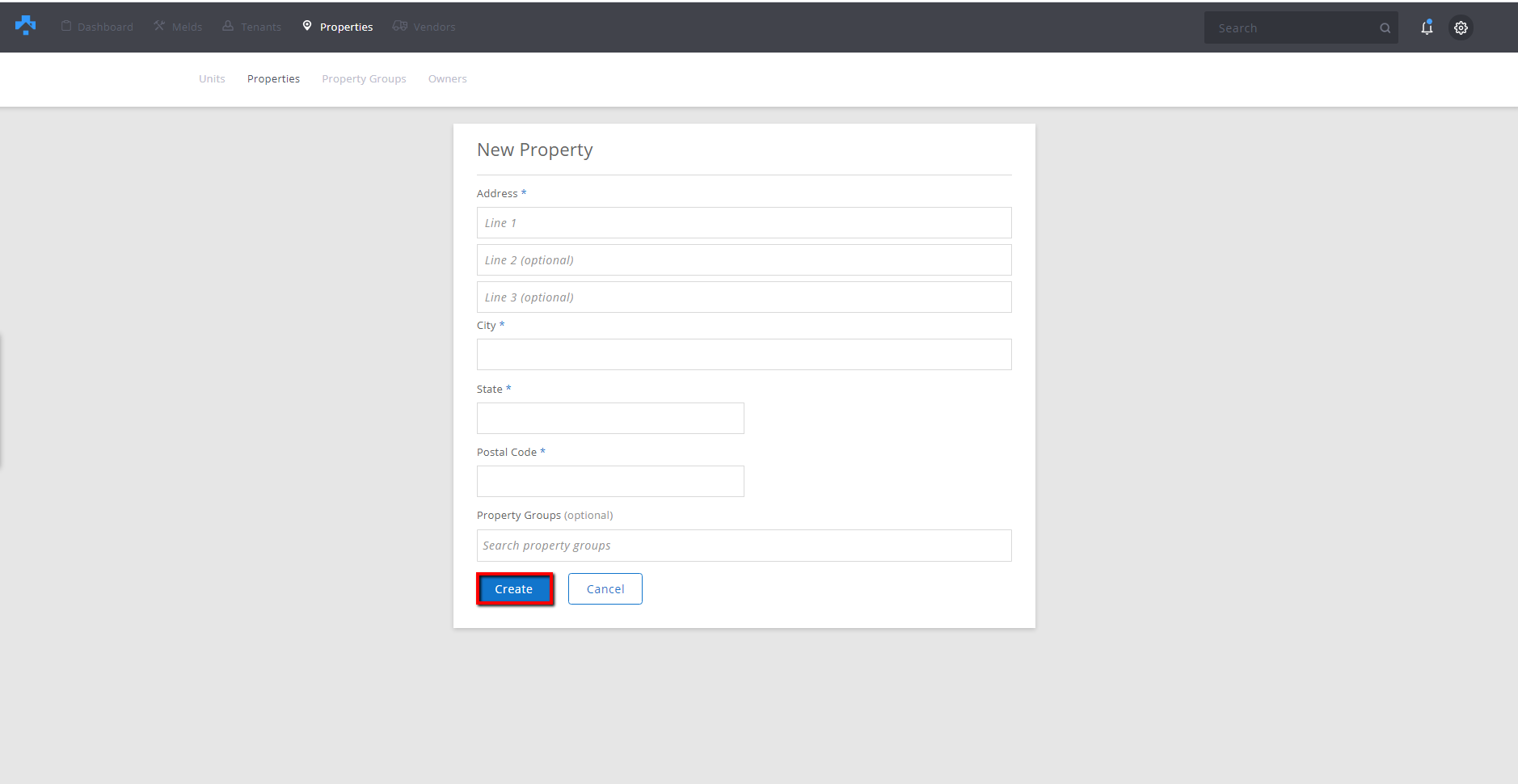 Step 3:
Buildings, Floors, and Owners can be added from this screen. Refer to How to Add Owner for more information.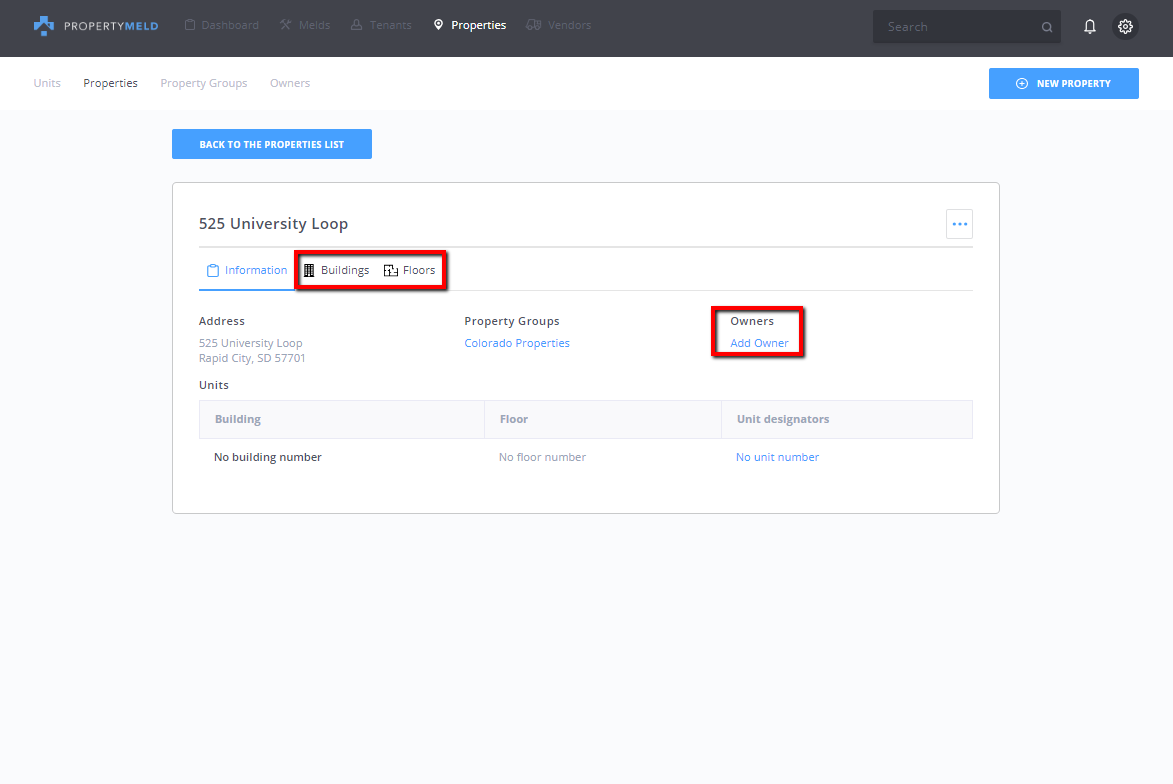 Step 4:
Click the Units tab, then click NEW UNIT.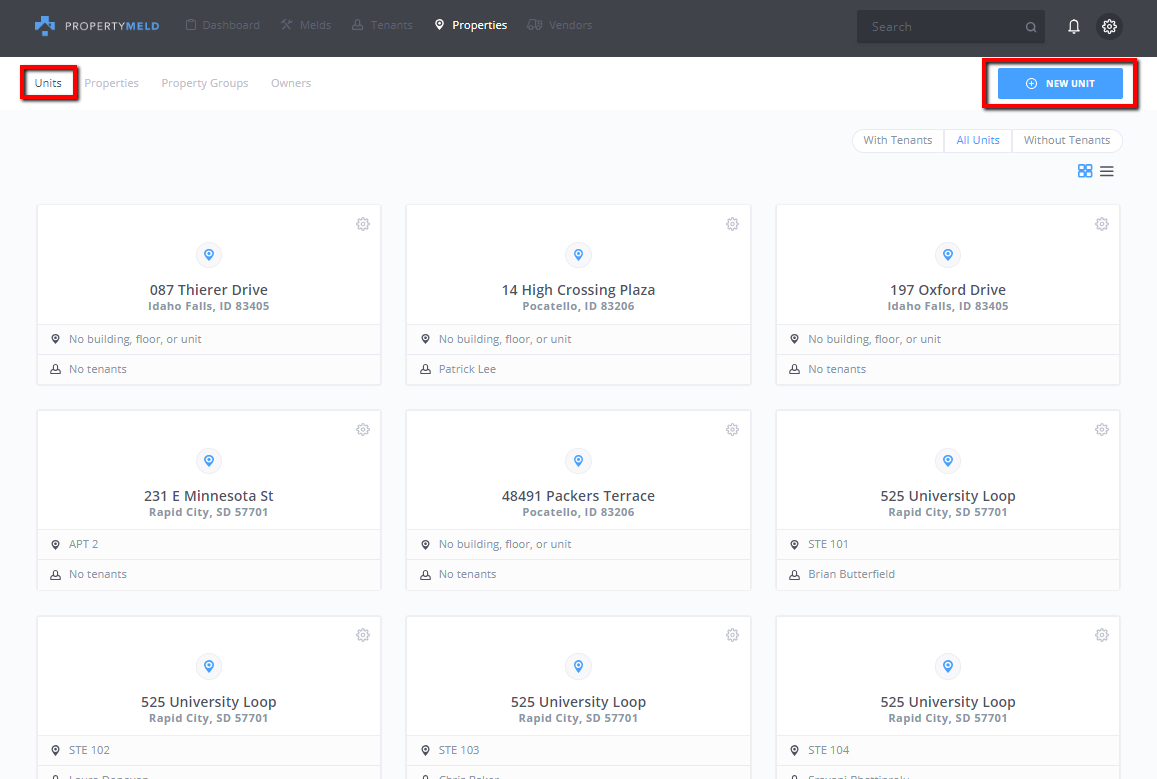 Step 5a:
Fill in the following required fields:
Property (Must search, then select an item from the resulting dropdown list>)
City
State
Postal Code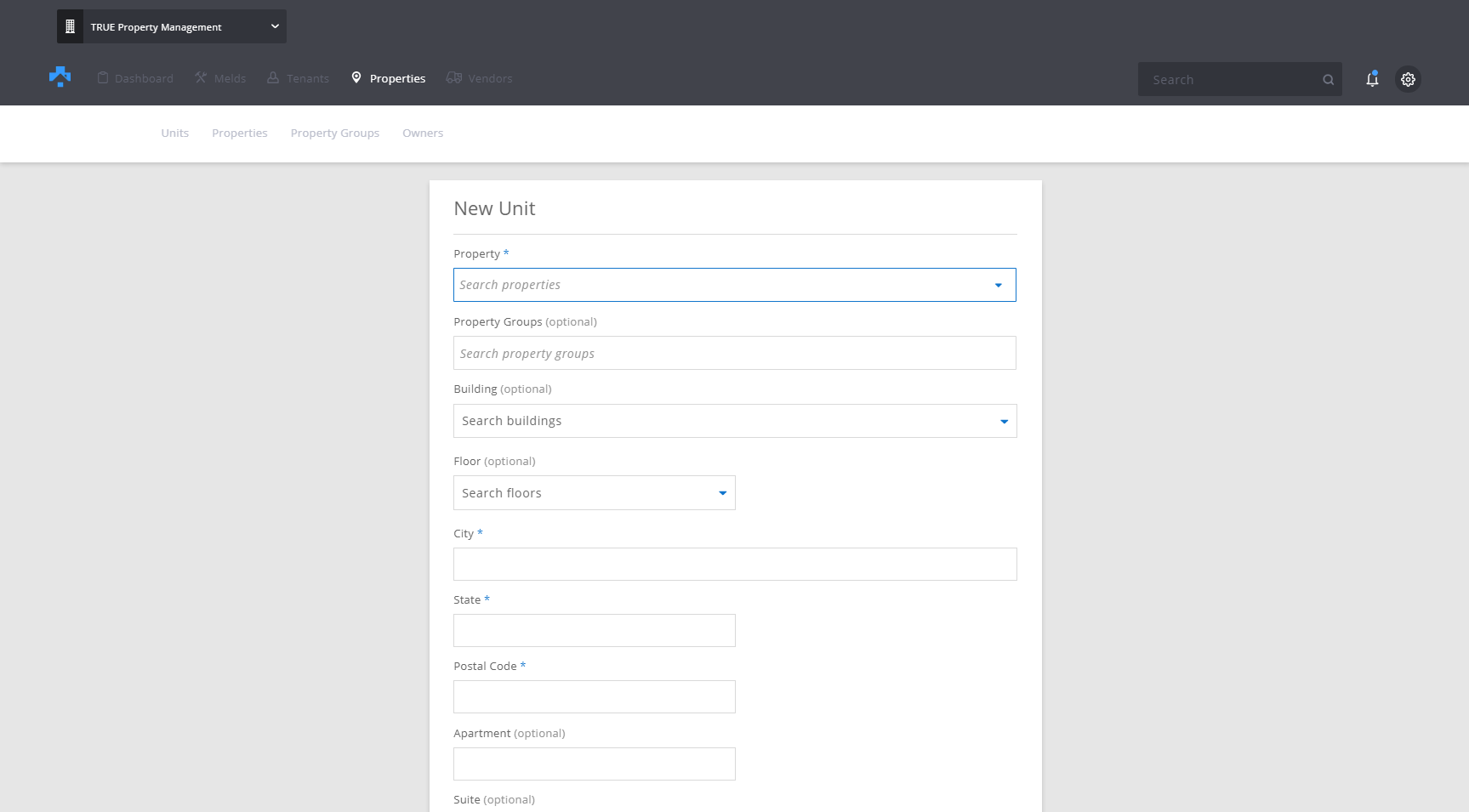 Step 5b:
Fill out any remaining optional fields, as well as the Unit Maintenance Notes.
NOTE: Refer to Create or Edit Maintenance Notes for a Unit for more information.
Click Create.