This article will cover how to view Maintenance Staff availability using the Calendar Feature.
For further information on assignment and scheduling, refer to:
Step 1:
Click Melds and click Calendar.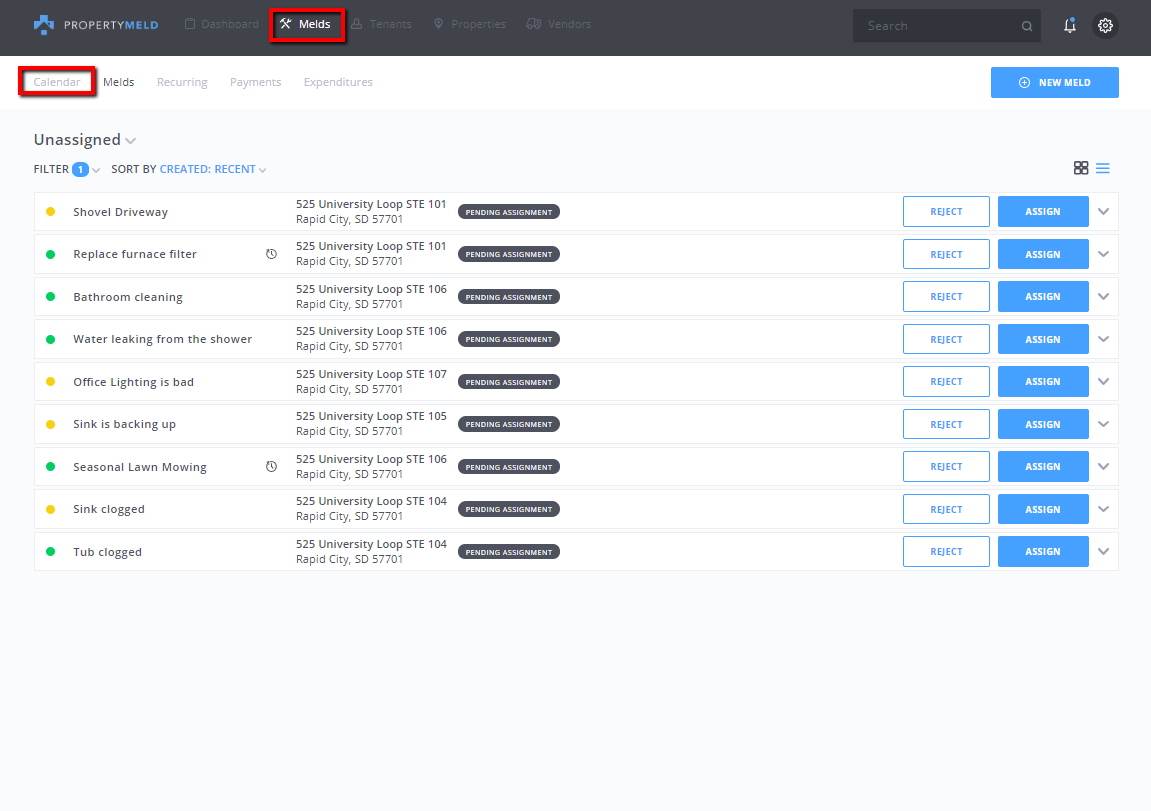 Step 2:
Click on the Maintenance tab.  Select the Maintenance Technician you would like to view by checking the box next to their name.
This will allow you to view their availability and previously scheduled appointments.